$60.00
AUD
Category: Art
A Brush with Birds celebrates the exquisite artworks and incredible life of one of the world's finest bird painters, Richard Weatherly OAM. A skilled falconer and artist, Richard has spent more than fifty years observing birds and their natural habitats around the world, from Antarctica to Zimbabwe to New Guinea, Australia and America. In A Brush with Birds, Richard accompanies his stunning paintings and sketches with fascinating insights, anecdotes and knowledge gathered throughout his career. Richard's work continues to document and celebrate the natural world, and reminds us of the importance of conserving our unique environment. ...Show more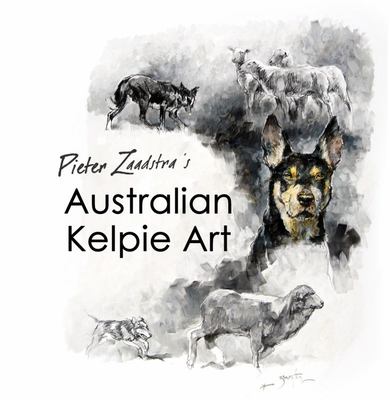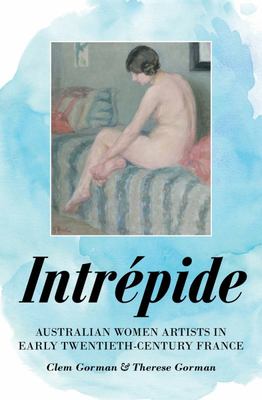 $34.95
AUD
Category: Art | Series: Biography Ser.
It is hard for us to imagine the oppressed lives of single women in the first half of the twentieth century. Yet a few Australian women took a leap into the unknown and carved careers for themselves in Paris. They studied, painted, and haunted galleries and salons. They had a little fun too, at social g atherings or at cafes in Montparnasse. They were brave, and very determined young ladies. They exhibited in the Paris Salons and in private galleries on the Left Bank, and received prizes and awards out of all proportion to their numbers. They bought back home not only greatly enhanced skills but also Modernism, to a country that had barely heard of it. This book examines a selection of some of the best of them, including some who have been all-but forgotten. They were pioneers, role models, fine artists - and they have been neglected. Not any longer. ...Show more
Ken Done
by Amber Creswell Bell with Ken Done
$80.00
AUD
Category: Art
Ken Done: Art Design Life documents Done's expansive art and design practice over four decades and provides a fascinating insight into the artist and his oeuvre. The book features both early and lesser-known works, as well as the iconic paintings of Sydney Harbour, the Outback and the reef. It opens an extensive archive, providing readers in-depth access to the catalogue of fashion and homewares, and the designs that came to define an era.   ...Show more
$99.99
AUD
Category: Art
A rich and focused collection of works by over fifty outstanding Australian women artists who worked in Australia and abroad between 1880 and 1960. This book also provides great insights into women's professional and economic strategies of the time, in a predominately male environment and how women play ed a crucial role in the development of impressionism and modern art in Australia in the first decades of the 20th century. Some of Australia's most important women artists represented here include Margaret Preston, Grace Cossington Smith, Ethel Carrick Fox, Clarice Beckett and Hilda Rix Nicholas. An impressive selection of prints from Australia's most influential print makers, including Thea Proctor, Dorrit Black and Ethel Spowers. Also included are rarely or never before displayed works by artists including paintings by Dora Meeson, Florence Rodway, Grace Cossington Smith and Hilda Rix Nicholas. This important book brings much deserved attention to a group of talented, dedicated and determined women artists for whom the desire to create was paramount. ...Show more
Streeton
by Wayne Tunnicliffe
$70.00
AUD
Category: Art
With his remarkable evocations of light and the landscape, Australian artist Arthur Streeton (1867-1943) remains one of the most enduring and popular painters in Australian art. His sun-drenched impressionist landscapes from the 1880s, joyful depictions of Sydney beaches and harbour in the 1890s, and pa storal paintings from the 1920s and 30s continue to define an image of our unique environment for many Australians. This richly illustrated tome features over 275 paintings, including his much-loved Australian paintings as well as works from Streeton's international career painting in Egypt, Venice, England, Italy and the battlefields of First World War France. A comprehensive publication including 16 essays from historians and curators from around the country, Streeton presents the artist as a master of light with a love for the landscape and a deep concern for the destruction of the forests and degradation of waterways, heralding our conservation and climate-change debates today.   ...Show more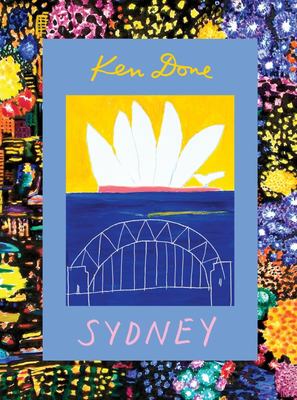 $24.99
AUD
Category: Art | Series: Ken Done's Painting Australia Ser.
From the Opera House, the Harbour and the Bridge to its little coves and hidden beaches, Sydney is a magical metropolis with endless charm. A delightful, compact package, Ken Done¿s Sydney is one of four books in a collectable set exploring his most iconic landscapes.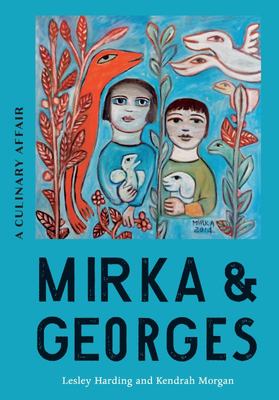 $39.99
AUD
Category: Art
The impact of Mirka and Georges Mora on Australian art and food has been remarkable. Arriving in Melbourne in 1951 from Paris, they energised local society and transformed the culinary and artistic landscapes. Their apartment became a hub for the bohemian set, and their cafes and restaurants brimmed wit h sophisticated food, sexual intrigue and creative endeavours. Mirka's distinctive art, now collected by major galleries, was a vital part of this heady mix. Their eateries were magnets to the rich and famous, a who's who of the art world and those looking for a seriously good time. Mick Jagger was a customer. As were Bob Dylan, Barry Humphries, Jean Shrimpton, Ava Gardner, Gregory Peck, Marlene Dietrich, Fred Astaire, Maurice Chevalier and Graham Kennedy. Launched in the year of Mirka's 90th birthday, Mirka & Georges gloriously illustrates the Moras' extraordinary story, with the couple's classic French recipes, photographs from family albums and images from Mirka's studio by internationally renowned photographer Robyn Lea. ...Show more
$59.99
AUD
Category: Art
Known for his multi-storey murals gracing buildings all over the world, Melbourne-based artist Rone uses his work to explore the friction and connection between beauty and decay, youth and ruin.Rone was a seminal figure in the explosive Melbourne street art scene of the early 2000s. With his beginnings in street art, stencil and screen printing, Rone is now best known for his haunting images of women's faces, rendered in arresting detail on silos and store fronts, museums and apartment blocks. His immersive installations have continued his investigation into divergent themes of beauty and ruin, materiality and loss, through the transformation of condemned, derelict or forgotten spaces - with each artwork painstakingly produced, only to be destroyed. Rone: Street Art and Beyond presents a survey of the artist's work from the street, the studio, and the ephemeral installations. The works are bookended by essays that trace the evolution of Rone's career over the last two decades, delve into his depictions of women, and go behind the scenes of his most ambitious installation to date: Empire (2019), set in the disused Art Deco mansion Burnham Beeches on the outskirts of Melbourne. Anecdotal notes from the artist unpack the stories behind the portraits, tying them to their communities in London, Paris, New York, Havana, Christchurch, Hong Kong and beyond. ...Show more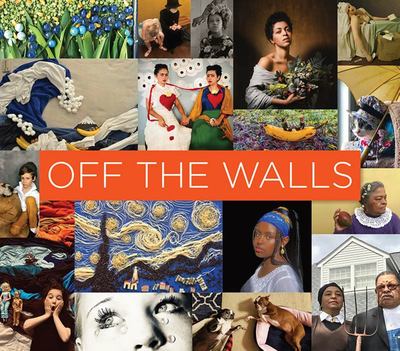 $22.95
AUD
Category: Art | Series: Bibliotheca Paediatrica Ref Karger Ser.
When life (in a global pandemic) imitates art . . .   Van Gogh's Starry Night made out of spaghetti? Cat with a Pearl Earring? Frida Kahlo self-portraits with pets and toilet paper? While the world reeled from the rapid spread of the novel coronavirus (COVID-19), thousands of people around the globe, inspired by challenges from Getty and other museums, raided toy chests, repurposed pantry items, and enlisted family, roommates, and animals to re-create famous works of art at home. Astonishing in their creativity, wit, and ingenuity, these creations remind us of the power of art to unite us and bring joy during troubled times. Off the Walls: Inspired Re-Creations of Iconic Artworks celebrates these imaginative re-creations, bringing highlights from this challenge together in one whimsical, irresistible volume. Getty Publications will donate all profits from the sales of this book to Artist Relief, an emergency initiative offering resources to artists across the United States.     ...Show more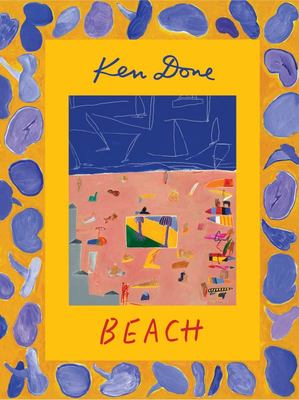 $24.99
AUD
Category: Art | Series: Ken Done's Painting Australia Ser.
Whether the kaleidoscopic colours of Bondi on a summer¿s day or the endless sands and red rock cliffs of Western Australia, we all love the beach. A delightful, compact package, Ken Done¿s Beach is one of four books in a collectable set exploring his most iconic landscapes.
$80.00
AUD
Category: Art
From Karinjini in the west to Fraser Island in the east, via the northern Kimberley and far southwest of Tasmania, Painting the Ancient Land of Australia follows painter Philip Hughes, palette in hand, across the length and breadth of the country. Hughes's work is defined by his breathtaking portrayals of natural landscapes and human interventions, informed and inspired by maps and aerial photographs. With a bold graphic style complemented by expressive blocks of colour, Hughes's practice seems particularly suited to the Australian landscape, as notable for its ecological nuances as it is for its stark extremes. Featuring work created over a span of three decades, a mixture of elegant sketches alongside larger painted artworks, Painting the Ancient Land of Australia presents a deeply personal exploration of a continent.   ...Show more