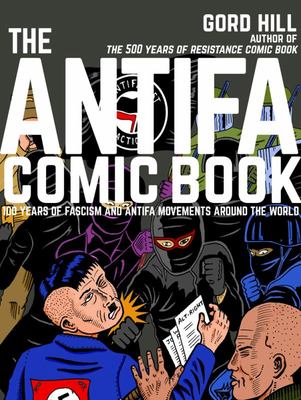 $22.99
AUD
Category: Comics
The shocking images of neo-Nazis marching in Charlottesville, North Carolina in the summer of 2017 linger in the mind, but so do those of the passionate protestors who risked their lives to do the right thing. In this stirring graphic non-fiction book by the acclaimed author of The 500 Years of Resistan ce Comic Book, Gord Hill looks at the history of fascism over the last 100 years, and the concurrent antifa movements that work fastidiously to topple it. Fascism is a relatively new political ideology and movement, yet in its short history some of the greatest atrocities against humanity have been carried out in its name. Its poisonous roots have taken hold in every region of the world, from its beginnings in post-World War I Italy, through Nazi Germany, Franco's Spain, and the KKK in America. And today, emboldened by the American president, fascism is alive and well again. At the same time, antifa activists have proven, through history and again today, that the spirit of resistance is alive and well, and necessary. In The Antifa Comic Book, Gord Hill documents these powerful moments of conflict and confrontation with a perceptive eye and a powerful sense of resolve. ...Show more
$29.99
AUD
Category: Comics | Series: Jojo's Bizarre Adventure: Phantom Blood
The legendary Shonen Jump series, now available in English for the first time, in a deluxe edition featuring color pages and newly drawn cover art JoJo's Bizarre Adventure is a groundbreaking manga famous for its outlandish characters, wild humor and frenetic battles. A multigenerational tale of the her oic Joestar family and their never-ending battle against evil   Young Jonathan Joestar's life is forever changed when he meets his new adopted brother, Dio. For some reason, Dio has a smoldering grudge against him and derives pleasure from seeing him suffer. But every man has his limits, as Dio finds out. This is the beginning of a long and hateful relationship ...Show more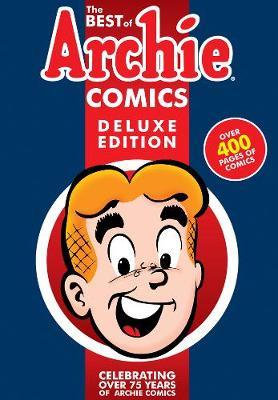 $32.99
AUD
Category: Comics
For 70 years, Archie Comics has been a vital and constant presence in American entertainment and pop culture, selling over 1.5 billion comic books. Archie - the lovable Riverdale teen who constantly finds himself in funny, entertaining and action-packed situations, with his closest friends Betty, Veroni ca, Jughead and Reggie - continues to be the one of the bestselling kids' characters of all time and boasts a devoted fanbase in the UK and around the world. This is a collection of some of Archie's most memorable moments - for old and new fans alike to enjoy. ...Show more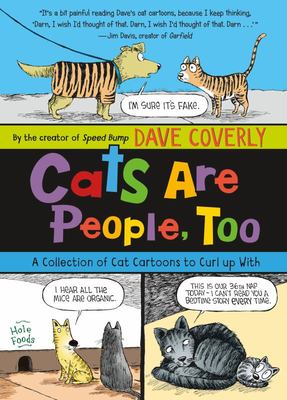 $26.99
AUD
Category: Comics
Here is an irresistible collection of clever cat-themed cartoons--a companion title to Dave Coverly's Dogs Are People, Too: A Collection of Cartoons to Make Your Tail Wag. This collection contains over a hundred of Dave's funniest cat cartoons from his nationally syndicated panel Speed Bump, as well as cat doodles and interviews from eight other award-winning cat-loving cartoonists. Filled with cat clichés, cat bloopers, and pop "cature," this is a compelling gift item perfect for animal-lovers of all ages.Christy Ottaviano Books ...Show more
$18.99
AUD
Category: Comics | Series: Given Ser.
Sometimes a song can save your life.   Love of music unites the four members of the band Given: hotheaded guitarist Uenoyama, playboy drummer Akihiko, gentle bassist Haruki, and Mafuyu, a singer gifted with great talent and burdened by past tragedy. Their struggles and conflicts may drive them apart, but their bond to the music--and to each other--always brings them back together again.   As the band races toward their first live concert, Mafuyu struggles to write lyrics for their new song but can't find the words to express the emotions burning within him. Meanwhile, Uenoyama hears rumors about Mafuyu's past and is bewildered by his own feelings. The tension builds until the night of the show, when the band explodes into a raging, life-changing performance. ...Show more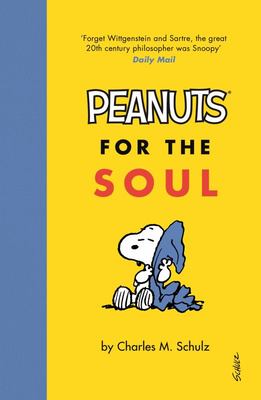 $19.99
AUD
Category: Comics
The kids (and canines) of Peanuts know a thing or two about how tough life can be. But with a philosophical approach to the trials and tribulations of growing up - from not being able to talk to the girl you like, to having an idiot brother who won't take your flawless advice - they're never short of th e small comforts, and the great wisdom, that can help us get by. ...Show more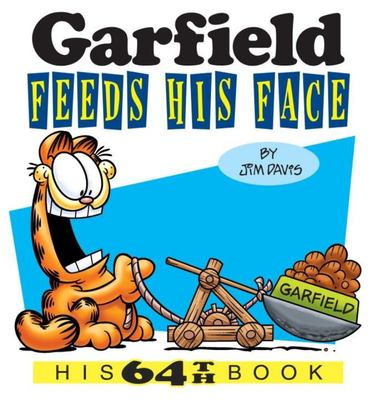 $24.99
AUD
Category: Comics | Series: Garfield Ser.
oEat early and ofteno-that's the credo of the furry fatso. Garfield fans who are gluttons for fun will want to indulge themselves in this meaty new collection of rib-tickling comics.Garfield returns-weighing more than ever!-for his 64th book, a brand-new, full-color compilation strip book and another mu st-have for Garfield fans. They are all here-Jon, Odie, Nermal, and, of course, our favorite fat cat, Garfield! ...Show more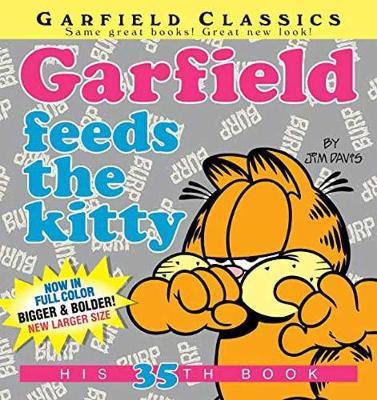 $24.99
AUD
Category: Comics | Series: Garfield Ser.
Garfield, the fat cat with the bottomless stomach, dishes up another tasty serving of cartoon comedy. So whether he's celebrating the official Kick-Odie-Across-the-Room Day, playing connect-the-freckles on Jon's chest, or perfecting his insincere smile, Garfield's always on the prowl for food-and fun! The GARFIELD CLASSICS series collects the early years of the Garfield comic strip in a larger, full-color format. Garfield may have gone through a few changes, but one thing has stayed the same- his enormous appetite for food and fun. So laugh along with the classic cat, because classics are always in style. ...Show more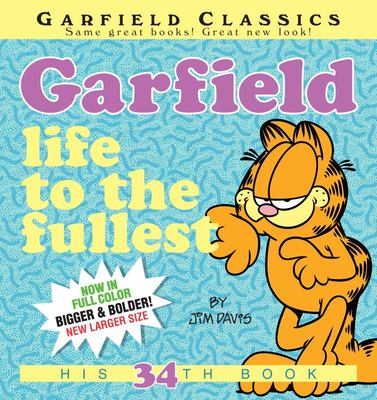 $24.99
AUD
Category: Comics | Series: Garfield Ser.
The perfect holiday gift for fans of the world's favorite feline   MAKE WAY FOR GARFIELD   The tubby tabby is back, and he's livin' larger than ever So whether he's enveloping Pooky in his Herculean hug, arguing with the talking scale, or munching on his masterpiece, the Leaning Tower of Pizza, Gar field's motto is always the same: Bigger is better   The GARFIELD CLASSICS series collects the early years of the Garfield comic strip in a larger, full-color format. Garfield may have gone through a few changes, but one thing has stayed the same: his enormous appetite for food and fun. So laugh along with the classic cat, because classics are always in style. ...Show more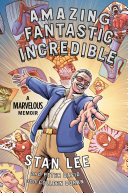 $16.95
AUD
Category: Comics
In this gorgeously illustrated, full-color graphic memoir, Stan Lee--comic book legend and cocreator of Spider-Man, the X-Men, the Avengers, the Incredible Hulk, and a legion of other Marvel superheroes--shares his iconic legacy and the story of how modern comics came to be. Stan Lee is a man who needs no introduction. The most legendary name in the history of comic books, he has been the leading creative force behind Marvel Comics, and has brought to life--and into the mainstream--some of the world's best-known heroes and most infamous villains throughout his career. His stories--filled with superheroes struggling with personal hang-ups and bad guys who possessed previously unseen psychological complexity--added wit and subtlety to a field previously locked into flat portrayals of good vs. evil. Lee put the human in superhuman and in doing so, created a new mythology for the twentieth century. In this beautifully illustrated graphic memoir--illustrated by celebrated artist Colleen Doran--Lee tells the story of his life with the same inimitable wit, energy, and offbeat spirit that he brought to the world of comics. Moving from his impoverished childhood in Manhattan to his early days writing comics, through his military training films during World War II and the rise of the Marvel empire in the 1960s to the current resurgence in movies, "Amazing Fantastic Incredible" documents the life of a man and the legacy of an industry and career. This funny, moving, and incredibly honest memoir is a must-have for collectors and fans of comic books and graphic novels of every age. ...Show more
$29.99
AUD
Category: Comics | Series: Garfield
THREE BOOKS IN ONE MEANS THREE TIMES THE FUN! Be it ever so crazy, there's no place like home--especially at the Arbuckle asylum. Fashion fiascos abound! Dim-wittedness and droll rule the day! There's so much bizarre behavior from Jon and Odie that sometimes Garfield even seems normal. Of course, that d elusion doesn't last for long. Soon, the quirky cat is conversing with a sock puppet and deflating a puffer fish (as well as an ice cream truck's tires). It's all in a kooky day's play! The GARFIELD FAT CAT 3-PACK series collects the GARFIELD comic-strip compilation books in a new, full-color format. Garfield may have gone through a few changes, but one thing has stayed the same: his enormous appetite for food and fun. So enjoy some supersized laughs with the insatiable cat, because too much fun is never enough! ...Show more
$39.99
AUD
Category: Comics | Series: Tintin
Join the world's most famous travelling reporter in his exciting adventures! In Volume 1, Tintin travels behind the Iron Curtain in Tintin in the Land of the Soviets, and tangles with Al Capone in Tintin in America. The Adventures of Tintin continue to charm more than 80 years after they first found th eir way into publication. Since then an estimated 230 million copies have been sold, proving that comic books have the same power to entertain children and adults in the 21st century as they did in the early 20th. ...Show more