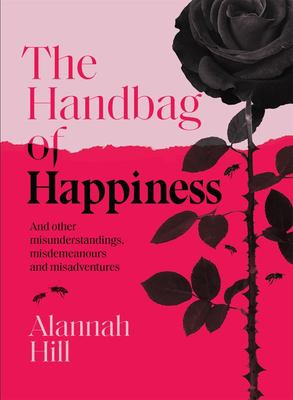 $29.99
AUD
Category: Fashion
Part agony aunt, part moral philosopher and irrepressibly curious, Alannah Hill shares her unique take on how to fathom life's ticking timebombs of adversity with her inimitable blend of gothic hilarity and old-fashioned wisdom. Hilarious, often outlandish and always insightful, The Handbag of Happiness is a collection of essays that flout convention and celebrate the absurd. Evoking the classic humor of Nora Ephron and the modern sensibility of Sloane Crosley, author Alannah Hill shows us that perfection isn't all it's cracked up to be, and her hard-won wisdom from a career in the fashion world will charm and delight even (and especially) the most jaded of readers. From The Bathing Costume of Calamity to The Apron Strings of Lament and The Brassiere of Lovelessness, Alannah shares, in her own imperfect way, how she overcame adversity--and sometimes didn't, despite her best intentions. A breath of fresh air in a world full of self-improvement courses, wellness retreats and oppressive rules, Alannah says what other women are thinking. In this irreverent and fearlessly frank collection of advice, she flirts with trouble and finds the black humor in modern-day chaos--and, in doing so, shows readers that being a bit wrong can sometimes be a little bit right. ...Show more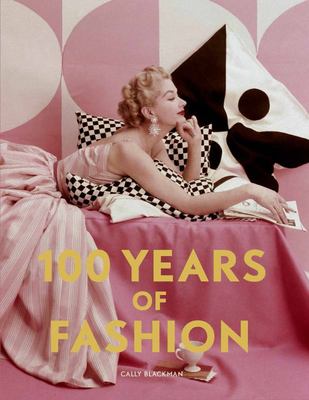 $29.99
AUD
Category: Fashion | Series: Pocket Editions Ser.
This book documents the most exciting and diverse period in fashion: from 1900 on, when women's lives and manner of dress changed dramatically. From home dressmaking to couture, from rationing to "The New Look," from the birth of the teenager to mass manufacture, this selection of over 400 photographs a nd illustrations tells the fascinating story of a fashion revolution. 100 Years of Fashion will appeal to everyone with an interest in fashion.   ...Show more
$55.00
AUD
$60.00
(8% off)
Category: Fashion
A stunning exploration of fashion's premier art form with internationally renowned illustrator Megan Hess. Hundreds of hours, many expert hands and unimaginable metres of fabric: couture is truly wearable art, where creativity and craftsmanship collide. Megan Hess has spent her career documenting fashi on's most beautiful people, places and pieces. In The Illustrated World of Couture, she brings to life its most important - and intriguing - art form, with fascinating insights and exceptional illustrations. Worn by only a handful of people worldwide, couture still has incredible influence, even beyond the traditional boundaries of fashion. In this unique collection, follow Megan through the intricate details, multifaceted inspirations and dramatic shows that define the couture experience. Let her introduce you to the generations of creators who conceive and craft these fantastical garments, and the collectors who treasure them. And travel with her to the exclusive ateliers and glamorous events of the world's fashion capitals to see how couture is both designed and displayed. Megan Hess invites you to discover The Illustrated World of Couture in this essential volume for all fashion devotees.   ...Show more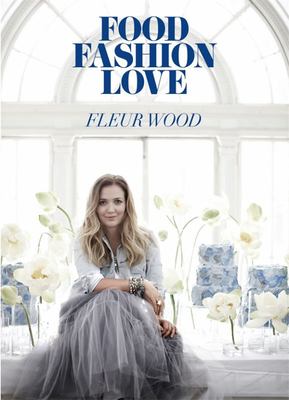 Food Fashion Love
by Fleur Wood; Kristina Ammitzboll (Contribution by)
$34.99
AUD
Category: Fashion
Tumble down the rabbit hole and into the wild and whimsical world of Fleur Wood, one of Australia's leading fashion designers and an enthusiastic home cook. Discover what inspires, motivates, and sustains her, from flower-scented baths and tisanes to old-fashioned portraits, love-heart lockets, and food with soul. Fleur shares her knowledge and passion for all things vintage and offers a window into the creative processes that drive her covetable collections. Indulge your senses with fabulous fashion, cutting-edge style, and plenty of mouth-watering recipes in this visual feast from the immensely creative and talented Fleur Wood. ...Show more
$24.99
AUD
Category: Fashion | Series: Little Book of Fashion Ser.
This monograph on Coco Chanel chronicles the life and legacy of one of history's most influential couturiers. From her early days of millinery, through her revolutionary inventions in sportswear and jersey fashions for women, the classics that have made her name, such as the Chanel cardigan jacket and the little black dress, to the global empire of the brand under the helm of Karl Lagerfeld, this beautifully illustrated book offers a fascinating account of Chanel's evolution and innovation. Detailed photographs and sketches of her designs, along with fashion photography and catwalk shots, pay tribute to one of the world's most highly regarded fashion houses and the woman behind it. ...Show more
$49.99
AUD
Category: Fashion
Chanel: The Making of a Collection traces the design process of the world-renowned fashion house, revealing how a collection is created. Moving from the studio to the fashion show, fashion writer Laetitia Ce´nac has unprecedented access to explore a world that is usually carefully guarded from the publi c eye. With hundreds of beautifully rendered fashion illustrations from acclaimed artist Jean-Philippe Delhomme, Karl Lagerfeld's approach to design is brought to life, as are the talents of the masterfully skilled artisans-the embroiderers, flower makers, shoemakers, hat makers, and more-who specialize in everything from buttons and leather to lace, silk, and cashmere. Delving into the history and culture of the brand, while also detailing contemporary collections, Chanel: The Making of a Collection is a richly visual insider's look at the enduring creative legacy of this haute couture icon. ...Show more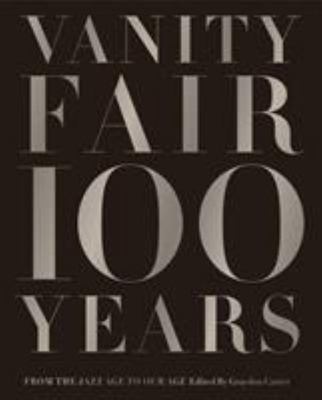 $85.00
AUD
Category: Fashion
Vanity Fair 100 Years showcases a century of personality and power, art and commerce, crisis and culture--both highbrow and low. In the sumptuous 384-page coffee table book, the editors of Vanity Fair have created the definitive history of the most talked-about magazine of our day. From its inception in 1913, through the Jazz Age and the Depression, to its reincarnation in the boom-boom Reagan years (after a 47-year hiatus), to the image-saturated Information Age, Vanity Fair has presented the modern era as it has unfolded--using wit, imagination, peerless literary narrative and bold, groundbreaking imagery. The most innovative voices in popular culture are all compiled within these pages (from Robert Benchley, Jacques Cocteau and Dorothy Parker, to William Styron, Christopher Hitchens and Dominick Dunne) along with the greatest magazine illustrators, artists and photographers of all time--most notably Edward Steichen and Annie Leibovitz, who, through Vanity Fair, virtually invented the modern celebrity portrait. Writers Sam Kashner and Nancy Schoenberger contribute an essay on the incomparable Frank Crowninshield and the birth of the Jazz Age Vanity Fair, Jim Windolf chronicles the magazine's rebirth in 1983, and Frank DiGiacomo gives the history of the glamorous Vanity Fair Oscar Party. ...Show more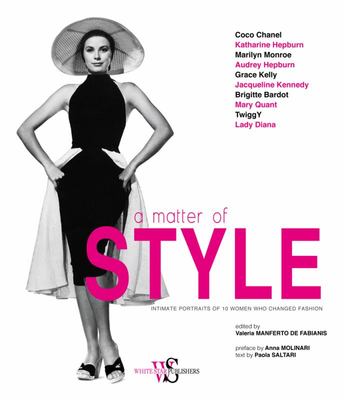 $69.99
AUD
Category: Fashion
From Coco Chanel and Grace Kelly to Twiggy and Lady Diana, here are ten women who changed twentieth-century fashion forever Coco Chanel once proclaimed, "I don't do fashion, I am fashion," and in one line she established a mantra for a handful of women who revolutionized the concept of femininity in t he mid-twentieth century. A Matter of Style documents the unforgettable lives of Chanel and nine other female icons of style and elegance who captivated entire generations and remain inspiring models of beauty and fascination. An extraordinary collection of photographs brings these women back to life: Coco Chanel, Katharine Hepburn, Grace Kelly, Audrey Hepburn, Brigitte Bardot, Marilyn Monroe, Jacqueline Kennedy, Mary Quant, Twiggy, and Lady Diana. These are the stories of unparalleled lives, captured in a volume without precedent. ...Show more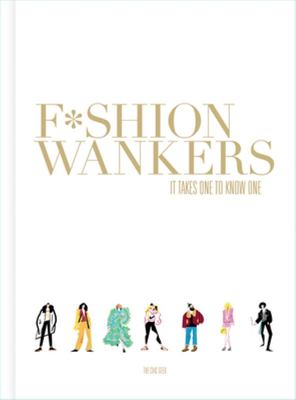 $29.99
AUD
Category: Fashion
Fashion Wankers is a celebration of fashion passion. Guided by unashamed Fashion Wanker and style blogger The Chic Geek, and featuring Oscar Mitchell's unique illustrations, it offers a crash course in the dos and don'ts of making your way in the confusing world of style. You will discover the fundament als of fads and fashions, learn the essentials of shopping and blagging, catwalk through a spotter's guide to 16 distinctive style tribes and their accessories, and master the art of #FashionWanker Bingo. Once you learn to recognize your fellow Fashion Wankers, you will discover the fun of creating a Fashion Wanker look all of your own. Whether you are one, know one, love one or want to be one, this is your essential handbook. ...Show more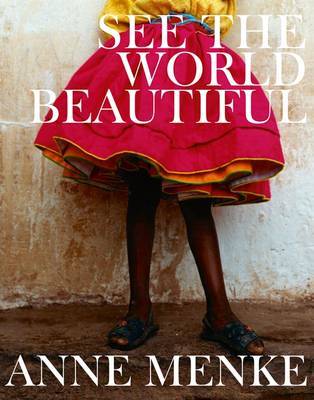 $125.00
AUD
Category: Fashion
Anne Menke has travelled the world on assignment for the likes of 'Vogue', 'Harper's Bazaar', 'Vanity Fair', and 'The New York Times', usually in search of the perfect environment to shoot a fashion spread. Through this, she has discovered that these environments themselves are the origins of much of th e fashion we see on the runways today and has compiled an incredible record of people and places with that in mind. Texts by luminaries such as Peter Beard, Paul Johnson and Paul Smith explain where fashion meets culture in ethnic populations in Latin America, Europe, Asia, North America, and more. ...Show more
$39.99
AUD
Category: Fashion | Series: Living With Ser.
Gabrielle 'Coco' Chanel was one of the most influential and ground-breaking fashion designers of the twentieth century. This beautifully illustrated biography tells her remarkable story in a unique and accessible way, examining how the homes and landscapes of her life relate to her work. From her childh ood at the convent at Aubazine to her boutique and apartment on Rue Cambon in Paris and her villa, La Pausa, on the French Riveria, Chanel's style was inspired and influenced by her environment. Emerging at a time that allowed women to be more independent, she designed clothes that let them be free. As she found fame, love and success, she used the memories of her past, and the way that she lived, to forge her own independence. Featuring designs, drawings, archive imagery and contemporary photography, Living with Coco Chanel provides a fascinating insight into Chanel's life, work and legacy. ...Show more
$29.99
AUD
Category: Fashion
Paris is the epitome of style, an epicentre of elegance - a must-see on every fashion-lover's list. But where to visit, and what to do? With her inimitable fashion eye, internationally acclaimed illustrator Megan Hess takes you on a personal tour of her favourite places to play, shop, sleep and eat in t he City of Lights. From people-watching on rue Saint-Honoré to cocktails at the Ritz, this is Paris at its most chic.   Filled with Megan's stunning, detailed illustrations, Paris: Through A Fashion Eye reveals the city as you've never seen it before.   ...Show more