$32.99
AUD
Category: Language & Writing
Bugger, rooted, bloody oath...What is it about Australians and swearing? We've got an international reputation for using bad language (Where the bloody hell are ya?) and letting rip with a choice swear word or two has long been a very Aussie thing to do. From the defiant curses of the convicts and bullo ck drivers to the humour of Kath and Kim, Amanda Laugesen, director of the Australian National Dictionary Centre, takes us on a fascinating journey through the history of Australia's bad language to reveal our preoccupations and our concerns.Bad language has been used in all sort of ways in our history: to defy authority, as a form of liberation and subversion, and as a source of humour and creativity. Bad language has also been used to oppress and punish those who have been denied a claim to using it, notably Indigenous Australians and women. It has also long been subject to various forms of censorship. 'If you've ever wondered why to use bad language in Australia is to 'swear like a bullocky', Amanda Laugesen's Rooted will give you the answer. Taking us on a colourful tour of more than two centuries of bad language that extends from the mildly offensive to the completely filthy, Laugesen tells the story of Australia through those words and phrases that have often been seen as unfit to print. This is an engrossing social history – a bloody beauty – from one of our leading experts on Australian English.' — Frank Bongiorno, Professor of History, The Australian National University ...Show more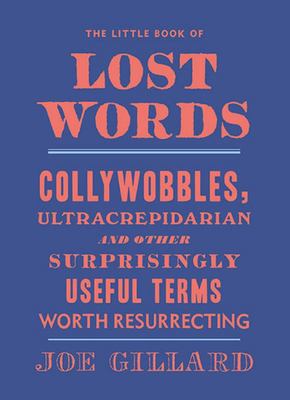 $19.99
AUD
Category: Language & Writing
In The Little Book of Lost Words, history buff Joe Gillard presents a handy guide for expressing yourself with history's best words.
$17.99
AUD
Category: Language & Writing | Series: TLS Bks.
What makes a hero? Who better to answer that question than Lee Child... 'It's Lee Child. Why would you not read it?'- Karin Slaughter'. I don't know another author so skilled at making me turn the page' - The Times In his first work of nonfiction, the creator of the multimillion-selling Jack Reacher series explores the endurance of heroes from Achilles to Bond, showing us how this age-old myth is a fundamental part of what makes us human. He demonstrates how hero stories continue to shape our world - arguing that we need them now more than ever. From the Stone Age to the Greek Tragedies, from Shakespeare to Robin Hood, we have always had our heroes. The hero is at the centre of formative myths in every culture and persists to this day in world-conquering books, films and TV shows. But why do these characters continue to inspire us, and why are they so central to storytelling? Scalpel-sharp on the roots of storytelling and enlightening on the history and science of myth, The Hero is essential reading for anyone trying to write or understand fiction. Child teaches us how these stories still shape our minds and behaviour in an increasingly confusing modern world, and with his trademark concision and wit, demonstrates that however civilised we get, we'll always need heroes. ...Show more
$16.99
AUD
Category: Language & Writing
A hilarious, furious and profoundly useful short guide to the most maddening punctuation in English   Apostrophes are an f'ing pain. The rules about how to use them are complicated, and have evolved haphazardly.   Originally written as advice by a copywriter for designers -- wont to insert and remov e apostrophes at will, for visual effect -- this is a lighthearted pocket-sized guide to getting the f'ing things right.   Simon Griffin lets off steam so that we don't have to, showing precisely why "Rihanna and Jennifer's photos were all over the Internet" is quite different to "Rihanna's and Jennifer's photos" or what words apostrophes are replacing in sentences such as "He'd like you to buy him some cocaine," or "They've got it all on camera."   Elegantly produced, this is the perfect gift for any pedant, as well as an indispensable guide in all our moments of grammar-related frustration.   WARNING: CONTAINS EXPLICIT LANGUAGE ...Show more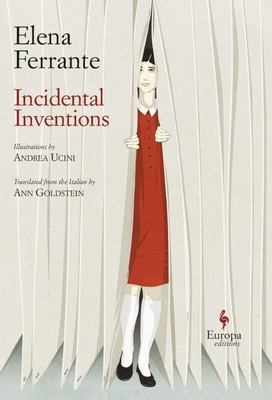 Incidental Inventions (HB)
by Elena Ferrante; Ann Goldstein (Translator); Andrea Ucini (Illustrator)
$29.99
AUD
Category: Language & Writing
"This is my last column, after a year that has scared and inspired me." With these words, Elena Ferrante, the bestselling author of My Brilliant Friend, bid farewell to her year-long collaboration with the Guardian. For a full year she penned short pieces, the subjects of which were suggested by edit ors at the Guardian, turning the writing process into a kind of prolonged interlocution; the subjects ranged from first love to climate change, from enmity among women to the adaptation of her novels to film and TV. As she said in her final column: "I have written as an author of novels, taking on matters that are important to me and that--if I have the will and the time--I'd like to develop within real narrative mechanisms." Here, then, are the seeds of possible future novels, the ruminations of an internationally beloved author, and the abiding preoccupations of a writer who has been called "one of the great novelists of our time" (the New York Times). Gathered here in a beautiful gift edition and accompanied by a new, original introduction by the author and Andrea Ucini's intelligent, witty, and beautiful illustrations, this is a must for all Ferrante fans. ...Show more
$29.99
AUD
Category: Language & Writing
In the early 1800s magistrates in the Australian colonies were often frustrated by the language used by reoffending convicts to disguise their criminal activities and intensions. Convict clerk James Hardy Vaux came up with a useful idea: a dictionary of slang and other terms used by convicts. And so, in 1819, he compiled what was to be Australia's first published dictionary. With words such as fence (a receiver of stolen goods), flesh-bag (a shirt), flip (to shoot); galloot (a soldier), kid (a child thief), knuckle (to pickpocket), ramp (to rob out in the open), ruffles (handcuffs), screw (a skeleton key), serve (to rob), stamps (shoes) and wrinkle (a lie), Vaux's dictionary is a fascinating account of convict language, including the origins and early usage of several words that have evolved to become part of Australian English today. And Simon Barnard's illustrations and supporting accounts of individual convicts and their criminal antics complements this lively picture of Australia's convict history. ...Show more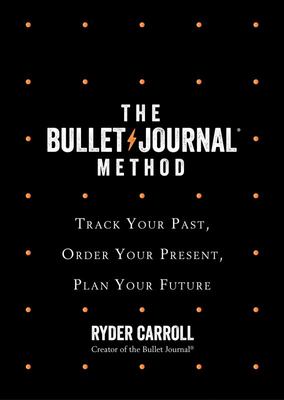 $34.99
AUD
Category: Language & Writing
Transform your life using the Bullet Journal Method, the revolutionary organisational system and worldwide phenomenon.The Bullet Journal Method will undoubtedly transform your life, in more ways than you can imagine' Hal Elrod, author of The Miracle MorningIn his long-awaited first book, Ryder Carroll, the creator of the enormously popular Bullet Journal organisational system, explains how to use his method to: * TRACK YOUR PAST: using nothing more than a pen and paper, create a clear, comprehensive, and organised record of your thoughts and goals. * ORDER YOUR PRESENT: find daily calm by prioritising and minimising your workload and tackling your to-do list in a more mindful and productive way. * PLAN YOUR FUTURE: establish and appraise your short-term and long-term goals, plan more complex projects simply and effectively, and live your life with meaning and purpose. Like many of us, Ryder Carroll tried everything to get organised - countless apps, systems, planners, you name it. Nothing really worked. Then he invented his own simple system that required only pen and paper, which he found both effective and calming. He shared his method with a few friends, and before long he had a worldwide viral movement. Hundreds of thousands of Bullet Journal fans now spread the word and read Ryder's blog and newsletter. The system combines elements of a wishlist, a to-do list, and a diary. It makes it easy to get thoughts out of your head (an unreliable witness) and onto paper, to see them clearly and decide what to do about them. It helps you identify what matters, and set goals accordingly. By breaking long-term goals into small actionable steps, users map out an approachable path towards continual improvement, allowing them to stay focused despite the crush of incoming demands. But this is much more than a time management book. It's also a manifesto for what Ryder calls "intentional living": making sure that your beliefs and actions align. Even if you already use a Bullet Journal, this book gives you new exercises to become more calm and focused, new insights on how to prioritise well, and a new awareness of the power of analogue tools in a digital world. ...Show more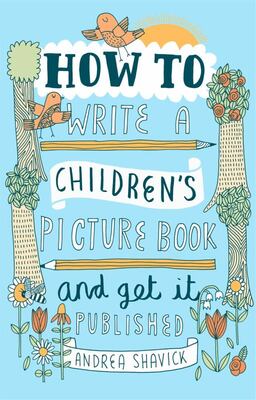 $26.99
AUD
Category: Language & Writing
This book provides comprehensive advice on what to write about for children, how to write it, and how to present the work professionally for publication. It includes an easy-to-use picture book layout plan and tried and tested examples of title sheets and covering letters. It also includes everything a writer needs to know about the international picture book market and how to sell to agents and publishers. This new edition contains advice on enhancing your text for the ebook market. ...Show more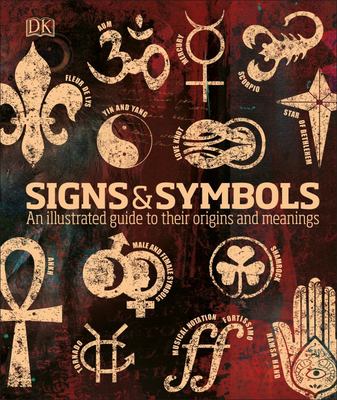 $39.99
AUD
Category: Language & Writing
Discover the fascinating origins and meanings of over 2,000 signs and symbols from mythology and religion to astrology and ancient tribes in this comprehensive guide. For centuries, symbols have been imperative throughout the world, signifying ideas, relationships, and objects across different cultures . Find out why a flag at half mast is a symbol of mourning, why toads have got a bad name while frogs turn into princes, and why a heart pierced by an arrow is a classic symbol of love. Delve into the meaning of each symbol and investigate how they have been interpreted in myth, religion, folklore, and art over time, with authoritative text from experts in the field and striking line drawings and photography that emphasize the visual strength and beauty of signs. Divided into six thematic sections - the cosmos, the natural world, human life, myths and religions, society and culture, and symbol systems - this guide to the secret language of signs and symbols is a must-have for those who want to understand the world around them. ...Show more
$35.00
AUD
Category: Language & Writing
Fifty years after the event, here is the first full account of an audacious publishing decision that — with the help of booksellers and readers around the country — forced the end of literary censorship in Australia. For more than seventy years, a succession of politicians, judges, and government offic ials in Australia worked in the shadows to enforce one of the most pervasive and conservative regimes of censorship in the world. The goal was simple: to keep Australia free of the moral contamination of impure literature. Under the censorship regime, books that might damage the morals of the Australian public were banned, seized, and burned; bookstores were raided; publishers were fined; and writers were charged and even jailed. But in the 1970s, that all changed. In 1970, in great secrecy and at considerable risk, Penguin Books Australia resolved to publish Portnoy's Complaint — Philip Roth's frank, funny, and profane bestseller about a boy hung up about his mother and his penis. In doing so, Penguin spurred a direct confrontation with the censorship authorities, which culminated in criminal charges, police raids, and an unprecedented series of court trials across the country. Sweeping from the cabinet room to the courtroom, The Trials of Portnoy draws on archival records and new interviews to show how Penguin and a band of writers, booksellers, academics, and lawyers determinedly sought for Australians the freedom to read what they wished — and how, in defeating the forces arrayed before them, they reshaped Australian literature and culture forever. Praise for Tiberius with a Telephone: 'This is, as others have remarked, biography at its best: diligently researched, with detail nowhere else examined, and a demonstration of fine judgement concerning the crucial interplay between personal disposition, role demands, and historical context.' —James Walter, Australian Book Review 'A welcome addition to prime ministerial biography … An engaging and informative read.' —Troy Bramston, The Australian 'This is the most detailed investigation and explanation of what happened … Completing a biography of this scope is an enormous undertaking, and Patrick Mullins does it with considerable skill … Mullins conveys the turmoil, the atmosphere of crisis, the bickering and the bloodletting that marked this extraordinary period of Australian political history.' —David Solomon, Inside Story ...Show more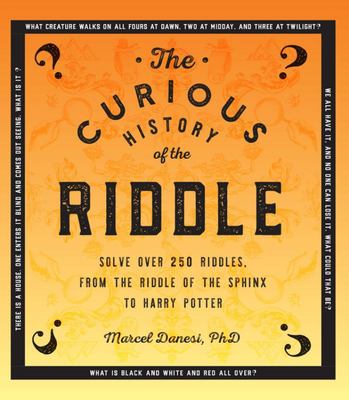 $24.99
AUD
Category: Language & Writing | Series: Puzzlecraft Ser.
The Curious History of the Riddle investigates the fascinating origin and history of the riddle, from the very first riddle (the Riddle of the Sphinx) to the twenty-first century, with riddles found in pop culture, including movies (Us), television shows (Game of Thrones) video games, and escape rooms. Riddles are ageless, timeless, and so common that we hardly ever reflect upon what they are and how they originated. Most importantly, their invention helped in the development of lateral thinking, the form of thinking that is the foundation of all kinds of discoveries, from mathematics to science and beyond. In The Curious History of the Riddle, puzzle expert Marcel Danesi delves deep into the riddle's origin and history and covers these fascinating topics:   1. The Riddle of the Sphinx: Origins, Legends, Patterns What creature walks on all fours at dawn, two at midday, and three at twilight? (answer: man) 2. The Greek Anthology and the Exeter Book: Medieval Views and Uses of Riddles This chapter looks at the spread of the riddle in recreational and educational contexts. 3. The Merry Book of Riddles: Riddles in the Renaissance By the late Renaissance, riddles were being tailored more and more to produce humorous or whimsical effects. 4. Enigmas, Charades, and Conundrums: Riddles from the 1600s to the Twentieth Century After the Renaissance, riddles had become virtually every literate European person's favorite form of recreation, and were included as regular features of many newspapers and periodicals 5. The Twentieth Century: Riddles as Children's Literature In the twentieth century, riddles became specialized for children, spreading throughout children's literature and educational manuals. 6. The Twentieth and Twenty-First Centuries: Riddles Go to the Movies and Online In this chapter, the focus is on riddles in various entertainment media, from best-selling novels such as Harry Potter, to movies, such as the Batman series. 7. Connections: Riddles and Rebuses This chapter explores the structure of rebuses as visual riddles, connecting them historically.  Part history book, part puzzle book, The Curious History of the Riddle is fully illustrated with over 200 riddles interspersed throughout the text for solving. The Puzzlecraft series from Wellfleet Press tackles some of the greatest conundrums of our time. Learn how to navigate the world's trickiest mazes, solve the most complex crosswords, and finally get the answer to "Why is a raven like a writing desk?" Follow literature's most famous detective, Sherlock Holmes, as he guides you through hundreds of challenging cross-fitness brain exercises inspired by his most popular cases and adventures. You can also train your memory to perform better and learn the meanings behind your own personality traits or the traits of others. These handy and portable paperbacks are sized perfectly to travel, whether on vacation or just for your daily commute. The intricately designed covers and bold colors will capture your attention as much as the engaging content inside.   Other titles in the series include: The Curious History of Mazes; The Curious History of the Crossword; Escape from Sherlock Holmes; Sherlock Holmes Puzzles: Code Breakers; Sherlock Holmes Puzzles: Math & Logic Games; Sherlock Holmes Puzzles: Visual Puzzles; Sherlock Holmes Puzzles: Lateral Brain Teasers; Solving Sherlock Homes; Solving Sherlock Holmes Volume II; Maximize Your Memory; and The Book of Personality Tests.   ...Show more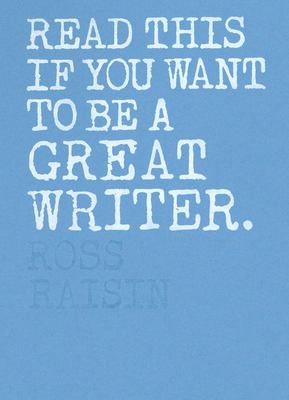 $24.99
AUD
Category: Language & Writing | Series: Read This Ser.
This book demystifies the writing process, empowering you to write your own novel or short story. The author explains expert technique in a clear and jargon-free way, with examples from the fifty greatest writers of our time. For aspiring writers of all ages and abilities, Read This If You Want to Be a Great Writerwill motivate and strengthen your writing talent. ...Show more