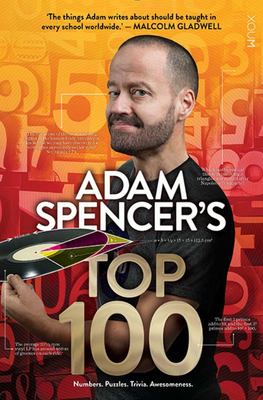 $34.99
AUD
Category: Non Fiction
Australia's funniest mathematician is back in 2019 with a small format edition of 2018's bestseller. Which number terrifies Ogdokontaheptaphobes? Why would you watch the same clock for 14 years? And have you met the 23-million-digit prime? The answers to all of these questions - and much, much more - ar e in Adam Spencer's Top 100. Bursting at the seams with puzzles, quizzes, games, numerical trivia and fun, this is the ultimate book for maths nerds and anyone with an inquiring mind. Whether you're 8 or 80, strap your thinking cap on, grab a pencil and get ready to count down from 100 to 1 with Australia's favourite - and funniest - mathematician, Adam Spencer. Praise for Adam Spencer 'The things Adam Spencer writes about should be taught in every school worldwide.' Malcolm Gladwell, author of The Tipping Point, Blink and Outliers 'Even the page numbers will start to look fascinating once you've read this book!' Amanda Keller 'Every bright young mind in Australia should read Adam Spencer's Big Book of Numbers - and we oldies would benefit, too.' Peter FitzSimons ...Show more
$19.95
AUD
Category: Non Fiction | Series: Quarterly Essay Ser.
This year has seen unprecedented scrutiny of Rupert Murdoch's empire in Britain. But what about in Australia, where he owns 70 per cent of the press? In Bad News, Robert Manne investigates Murdoch's lead political voice here, the Australian newspaper, and how it shapes debate. Since 2002, under the edi torship of Chris Mitchell, the Australian has come to see itself as judge, jury and would-be executioner of leaders and policies. Is this a dangerous case of power without responsibility? In a series of devastating case studies, Manne examines the paper's campaigns against the Rudd government and more recently the Greens, its climate change coverage and its ruthless pursuit of its enemies and critics. Manne also considers the standards of the paper and its influence more generally. This brilliant essay is part deep analysis and part vivid portrait of what happens when a newspaper goes rogue. ...Show more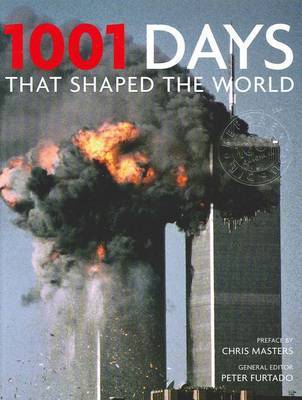 $49.99
AUD
Category: Non Fiction
The history of the world through extraordinary moments, decisive encounters, memorable incidents and natural disasters. This book features a detailed and informative account of every event chosen, together with an assessment of the longer term physical, cultural, social or economic impact. Evocative pai ntings and photographs complement the text. ...Show more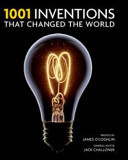 $65.00
AUD
Category: Non Fiction | Series: 1001 Things Ser.
From the invention of the wheel in the fifth millennium BC to the development of the worldwide web and the launch of the MP3 player, this engaging and enlightening book reveals the origins and impact of everything from paper to the personal computer, and from penicillin to the contraceptive pill.
$40.50
AUD
Category: Non Fiction
In the midst of the most disastrous economic climate of Wall Street's history, one executive has weathered the storm more deftly than any other: Jamie Dimon, chairman and CEO of JPMorgan Chase. In 2008, while Dimon's competitors watched their companies crumble, JPMorgan not only survived, it made an ast onishing $5 billion profit. Dimon's continued triumph in the face of an industry-wide meltdown has made him a paragon of finance. In Last Man Standing, award-winning journalist Duff McDonald provides an unprecedented and deeply personal look at the extraordinary figure behind JPMorgan's success. Using countless hours of interviews with Dimon and his full circle of friends, family, and colleagues, this definitive biography is by far the most comprehensive portrait of the man known as the Savior of Wall Street. Now, in an updated prologue, McDonald offers insight into the future of Wall Street and how Dimon will overcome the challenge of aggressive new regulation from Washington—and how he plans to continue to thrive as the world's preeminent banker. ...Show more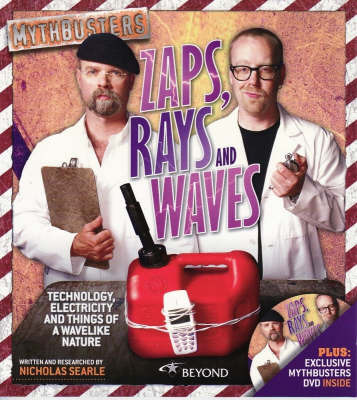 $12.95
AUD
Category: Non Fiction
The Mythbusters phenomenon has taken the world by storm. Here we step inside 17 of the most popular urban myths and watch Jamie and Adam bust them to bits.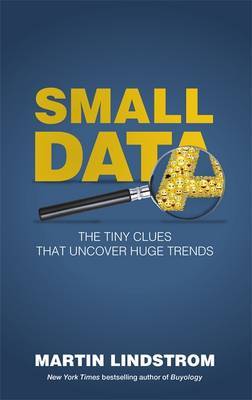 $32.99
AUD
Category: Non Fiction
The New York Times Bestseller named one of the "Most Important Books of 2016" by Inc, and a Forbes 2016 "Must Read Business Book" 'If you love 'Bones' and 'CSI', this book is your kind of candy' Paco Underhill, author of Why We Buy 'Martin's best book to date. A personal, intuitive, powerful way to look at making an impact with your work' Seth Godin, author of Purple Cow Martin Lindstrom, one of Time Magazine's 100 Most Influential People in The World and a modern-day Sherlock Holmes, harnesses the power of "small data" in his quest to discover the next big thing. In an era where many believe Big Data has rendered human perception and observation 'old-school' or passe, Martin Lindstrom shows that mining and matching technological data with up-close psychological insight creates the ultimate snapshot of who we really are and what we really want. He works like a modern-day Sherlock Holmes, accumulating small clues - the progressively weaker handshakes of Millenials, a notable global decrease in the use of facial powder, a change in how younger consumers approach eating ice cream cones - to help solve a stunningly diverse array of challenges. In Switzerland, a stuffed teddy bear in a teenage girl's bedroom helped revolutionise 1,000 stores - spread across twenty countries - for one of Europe's largest fashion retailers. In Dubai, a distinctive bracelet strung with pearls helped Jenny Craig offset its declining membership in the United States and increase loyalty by 159% in only one year. In China, the look of a car dashboard led to the design of the iRobot, or Roomba, floor cleaner - a great success story. SMALL DATA combines armchair travel with forensic psychology in an interlocking series of international clue-gathering detective stories. It shows Lindstrom using his proprietary CLUES Framework - where big data is merely one part of the overall puzzle - to get radically close to consumers and come up with the counter-intuitive insights that have in some cases helped transform entire industries. SMALL DATA presents a rare behind-the-scenes look at what it takes to create global brands, and reveals surprising and counter-intuitive truths about what connects us all as humans. ...Show more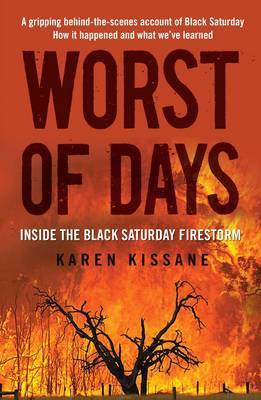 $35.00
AUD
Category: Non Fiction
Worst of Days takes readers inside the ferocious, insatiable beast that was the Black Saturday inferno. It takes us to the people who found themselves in its path, fighting and fleeing the flames. It is a powerful journey into the human psyche, showing the very best and worst of what we do under threat. ...Show more