Humans
by Brandon Stanton
$44.99
AUD
Category: Photography | Series: Humans of New York
Brandon Stanton's Humans is a book that connects readers as global citizens at a time when erecting more borders is the order of the day. It shows us the entire world, one story at a time. After five years of travelling the globe, the creator of Humans of New York brings people from all parts of the wor ld into a conversation with readers. He ignores borders, chronicles lives and shows us the faces of the world as he saw them. His travels took him from London, Paris and Rome to Iraq, Dubai, Ukraine, Pakistan, Jordan, Uganda, Vietnam, Israel and every other place in between. His interviews go deeper than before. His chronicling of peoples' lives shows the experience of a writer who has traveled widely and thought deeply about the state of our world. Including hundreds of photos and stories of the people he met and talked with in over forty countries, Humans is classic Brandon Stanton - a brilliant illustrated book that includes many photos and stories never seen before. For the first time for a Humans of New York title, Humans will contain several of the essays Brandon's posted online which have been read, loved and enthusiastically shared by his followers. ...Show more
$49.99
AUD
Category: Photography
The ground-breaking scientific photographs of Australian Museum curator Gerard Krefft and taxidermist Henry Barnes are revealed for the first time. In the mid-nineteenth century, some of the earliest adopters of the revolutionary new art form of photography were scientists. Museums around the world were quick to see the huge potential for capturing fleeting moments of life, death and discovery. At the Australian Museum, curator Gerard Krefft and taxidermist Henry Barnes began to experiment with photography in the 1860s, preparing and staging their specimens - from whales and giant sunfish to lifelike lyre bird scenes and fossils - and capturing them in thousands of beautiful and arresting images. Captured reveals this fascinating visual archive for the first time, profiling the remarkable partnership of Krefft and Barnes, their innovative work and the Australian Museum's urgent quest to become more scientific in its practices ...Show more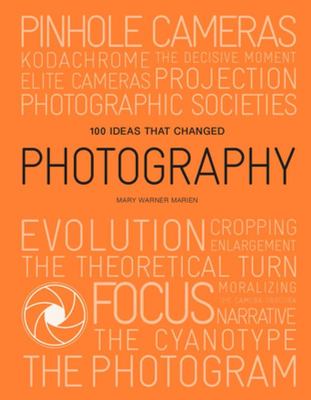 $29.99
AUD
Category: Photography | Series: Pocket Editions Ser.
This compelling book chronicles the most influential ideas that have shaped photography from the invention of the daguerreotype in the early 19th century up to the digital revolution and beyond. Entertaining and intelligent, it provides a fascinating resource to dip into.   Arranged in a broadly chron ological order to show the development of photography, the ideas that comprise the book include innovative concepts, cultural and social incidents, technologies, and movements. Each idea is presented through lively text and arresting visuals, and explores when the idea first evolved and its subsequent impact on photography.   ...Show more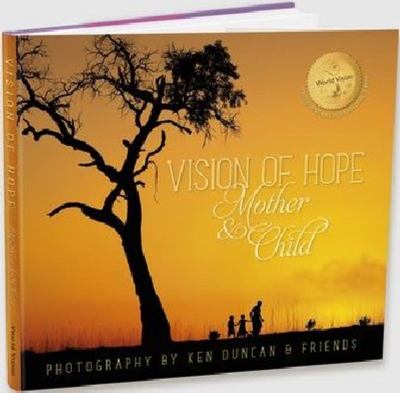 $34.99
AUD
Category: Photography
Vision of Hope: Mother & Child is a beautiful and inspiring collection of images and stories by Ken Duncan and friends celebrating the universal bond between mother and child.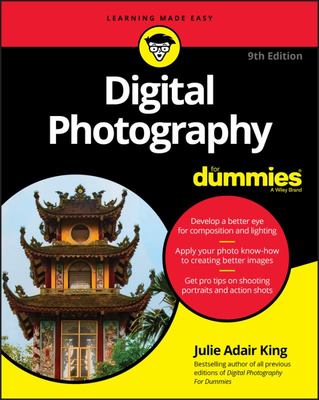 $38.95
AUD
Category: Photography
Photographers Your guide is here The demand for high-quality photographs is higher than ever. Whether you're building your influencer rating online, capturing the moments of a child's life, or are looking for ways to improve your skills, photography know-how is a must-have skill. Digital Photography For Dummies helps you do more than pointing, shooting, and hoping for the best or slapping a filter on a camera phone shot. This book introduces you to the camera settings and techniques that separate okay pictures from frame-worthy portraits. It then explains how to apply those skills to capturing your own portraits, landscape shots, and high-action photos. Develop a better eye for image composition Discover how to light photos better, including using natural light Learn to get quick results in auto settings or take full control in manual mode Discover the elements of exposure and how they influence the final product Find instructions on taking a formal or casual portrait Apply basic editing techniques to finalize your image Go beyond photo apps and apply the techniques pros use for their images.   ...Show more
$99.50
AUD
Category: Photography
The Origins of a Legendary Photographer Annie Leibovitz's photographic breakthrough and Rolling Stone reportage   For more than half a century, Annie Leibovitz has been taking culture-defining photographs. Her portraits of politicians, performers, athletes, businesspeople, and royalty make up a galle ry of our time, imprinted on our collective consciousness by both the singularity of their subjects and Leibovitz's inimitable style. The catalogue to an installation at the LUMA Foundation in Arles, Annie Leibovitz: The Early Years, 1970-1983 returns to Leibovitz's origins. It begins with a moment of artistic revelation: the spontaneous shot that made Leibovitz think she could transition from painting to photography as her area of study at the San Francisco Art Institute. The meticulously and personally curated collection, including contact sheets and Polaroids, provides a vivid document both of Leibovitz's development as a young artist and of a pivotal era. Leibovitz's reportage-like photo stories for Rolling Stone, which she began working for when she was still a student, record such heady political, cultural, and counter-cultural developments as the Vietnam War protests, the launch of Apollo 17, the presidential campaign of 1972, Richard Nixon's resignation in 1974, and the Rolling Stones on tour in 1975. Then, as now, Leibovitz won the trust of the prominent and famous, and the book's pages are animated by many familiar faces, among them Muhammad Ali, Mick Jagger, Keith Richards, Ken Kesey, Patti Smith, Bruce Springsteen, Joan Didion, and Debbie Harry, as well as John Lennon and Yoko Ono, captured in their now iconic embrace just hours before Lennon was assassinated. Throughout the book, the portraits and reportage are linked to images of cars, driving, and even a series on California highway patrolmen. In many ways, it's a celebration of life on the road--the frenetic rhythms, the chance encounters, the meditative opportunities. And with its rich archival aspects, it is also a tribute to an earlier time and a young photographer enmeshed in a culture that was itself in transition. ...Show more
$39.99
AUD
Category: Photography
Grab your camera and learn everything you need to know to improve your photography in just 20 weeks. The perfect one-on-one learning programme for any aspiring photographer, Digital Photography Complete Course teaches you everything you need to know in 20 weeks through easy-to-understand tutorials. If you're a beginner, you'll be an expert in no time. Combining tutorials, step-by-step photoshoots, practical assignments, and fun Q&As, this book will teach you about the sometimes intimidating range of modes on bridge and system cameras (DSLR or mirrorless); untangle photographic jargon such as aperture, exposure, shutter speed, and depth-of-field; show you how to convey movement and use natural light in photos; and help you to master composition for that perfect photo. DK's Digital Photography Complete Course will help you use your camera to its full potential, so that you don't just take good pictures - you make great ones. ...Show more
$35.00
AUD
Category: Photography
From the photographer behind Westography and Suburbia. The past doesn't disappear. It leaves its traces everywhere. - Christos Tsiolkas From West Brunswick to Reservoir, Fitzroy to Hadfield, Warren Kirk turns his keen eye upon the streets, buildings, and inhabitants of Melbourne's northern suburbs, wh ich are as iconic as they are rapidly changing. Both a tribute to the things we remember and a reminder to look anew at the world around us, the photos in Northside are a triumph of craft from an artist who invites us to really see. ...Show more
$79.95
AUD
Category: Photography
Annie Leibovitz, our most celebrated living photographer, explains how her pictures are made Leibovitz addresses young photographers and readers interested in what photographers do, but any reader interested in contemporary history will be fascinated by her account of one of the richest bodies of work in the photographic canon. The subjects include photojournalism, studio work, photographing dancers and athletes, working with writers, and making the transition from shooting with film to working with digital cameras. Originally published in 2008, this revised and updated edition brings Leibovitz's bestselling book back into print. ...Show more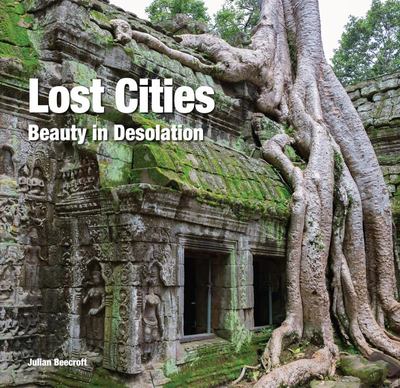 $44.99
AUD
Category: Photography | Series: Abandoned
Ancient civilisations in Vietnam, the lost cities of the Amazon, the cities and towns of humankind have fought for space against the overwhelming power of nature. We think we've mastered it, but discoveries across the world show abandoned cities, their proud buildings now flooded, overtaken by the fores ts, nature taking back what once was its own, with the slow, relentlessness of time. But there are modern places too, towns built by corrupt local officials that were never occupied, amusement parks closed due to terrible tragedy, settlements sinking ineluctably into the mud, cities destroyed by radiation, these are the remnants of a generation, an entire society wiped from the earth, leaving only dismembered traces of memory. This exotic, powerful new book evokes the eerie, haunted places that retain small touches of humanity: a car with only one wheel, a battered doll, torn shirts on a washing line, a broken ferris wheel, all of them are shattered dreams that dwell now only in the imagination. ...Show more