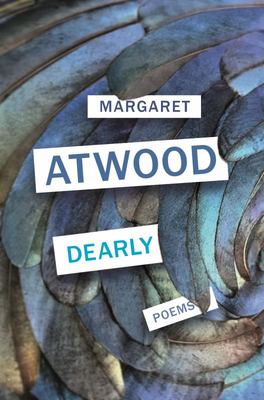 $27.99
AUD
Category: Poetry
The collection of a lifetime from the bestselling novelist and poet. By turns moving, playful and wise, the poems gathered in Dearly are about absences and endings, ageing and retrospection, but also about gifts and renewals. They explore bodies and minds in transition, as well as the everyday objects and rituals that embed us in the present. Werewolves, sirens and dreams make their appearance, as do various forms of animal life and fragments of our damaged environment. Before she became one of the world's most important and loved novelists, Atwood was a poet. Dearly is her first collection in over a decade. It brings together many of her most recognizable and celebrated themes, but distilled - from minutely perfect descriptions of the natural world to startlingly witty encounters with aliens, from pressing political issues to myth and legend. It is a pure Atwood delight, and long-term readers and new fans alike will treasure its insight, empathy and humour. ...Show more
$39.99
AUD
Category: Poetry
THE HIGHLY ANTICIPATED DEBUT BOOK OF POETRY FROM LANA DEL REY. "Violet Bent Backwards Over the Grass is the title poem of the book and the first poem I wrote of many. Some of which came to me in their entirety, which I dictated and then typed out, and some that I worked laboriously picking apart each wo rd to make the perfect poem. They are eclectic and honest and not trying to be anything other than what they are and for that reason I'm proud of them, especially because the spirit in which they were written was very authentic." -- Lana Del Rey   Lana's breathtaking first book solidifies her further as "the essential writer of her times" (The Atlantic). The collection features more than thirty poems, many exclusive to the book: Never to Heaven, The Land of 1,000 Fires, Past the Bushes Cypress Thriving, LA Who Am I to Love You?, Tessa DiPietro, Happy, Paradise Is Very Fragile, Bare Feet on Linoleum, and many more. This beautiful hardcover edition showcases Lana's typewritten manuscript pages alongside her original photography. The result is an extraordinary poetic landscape that reflects the unguarded spirit of its creator.   ...Show more
$24.99
AUD
Category: Poetry
From the #1 New York Times bestselling author of milk and honey and the sun and her flowers comes her greatly anticipated third collection of poetry. rupi kaur constantly embraces growth, and in home body, she walks readers through a reflective and intimate journey visiting the past, the present, and th e potential of the self. home body is a collection of raw, honest conversations with oneself - reminding readers to fill up on love, acceptance, community, family, and embrace change. illustrated by the author, themes of nature and nurture, light and dark, rest here. i dive into the well of my body and end up in another world everything i need already exists in me there's no need to look anywhere else - home ...Show more
To My Country
by Ben Lawson; Bruce Whatley (Illustrator)
$29.99
AUD
Category: Poetry
On January 10, Ben touched the hearts of Australians with the reading of his poem To My Country in response to the Australian bushfires. This gorgeous 4 colour book combines Ben's heartfelt words with stunning illustrations by Bruce Whatley.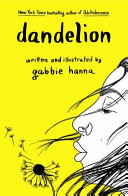 $29.99
AUD
Category: Poetry
New York Times bestselling author Gabbie Hanna delivers everything from curious musings to gut-wrenching confessionals in her long-awaited sophomore collection of poetry. In this thrilling installment of the inner-workings of Gabbie's mind, we're taken on a journey of self-loathing, self-reflection, an d, ultimately, self-acceptance through deeply metaphorical imagery, chilling twists on child-like rhymes, and popular turns of phrase turned on their heads. Through raw, provocative tidbits, Dandelion explores what it means to struggle with a declining mental health in a world where mental health is both stigmatized and trivialized. The poems range from topics of rage and despair to downright silliness, so if you don't know whether to laugh or cry, just laugh until you cry. Exclusive bonus content: a collection of uncomfortably honest personal essays about Gabbie's childhood and relationships. ...Show more
$34.99
AUD
Category: Poetry
Essentially, this is Clive James' desert island poems: a selection of his favourite verse and a personal commentary on each.The Fire of Joy was the final book Clive James completed before his death in 2019. It takes its title from the French expression Feu de Joie, which refers to a military celebration when all the riflemen of a regiment fire one shot after another in a wave of continuous sound: it is a reminder that the regiment's collective power relies on the individual, and vice versa.In this book, James has chosen a succession of English poems, exploding in sequence from Chaucer to the present day; they tell the story of someone writing something wonderful, and someone else coming along, reading it, and feeling impelled to write something even more wonderful. After a lifetime, these are the poems James found so good that he remembered them despite himself. In offering them to you, the main purpose of this book is to provide ammunition that will satisfy your urge to discover, learn and declaim verse.As well as his selection of poems, James offers a commentary on each: whether this is a biographical, historical or critical introduction to the poem, or a more personal anecdote about the role a particular poem has played in James's life, these mini essays provide the joy of James's enthusiasm and the benefit of his knowledge. Full of the flashing fires of poems you will not be able to forget, this book will ignite your passion and leave you with a contagious crackle rattling in your ears. ...Show more
$29.99
AUD
Category: Poetry
Self-healing is the theme of the entire Pillow Thoughts series. Books II and III focus on healing the heart and mind, respectively, while Pillow Thoughts IV offers a balm for healing the soul. Have a cup of tea and let yourself feel.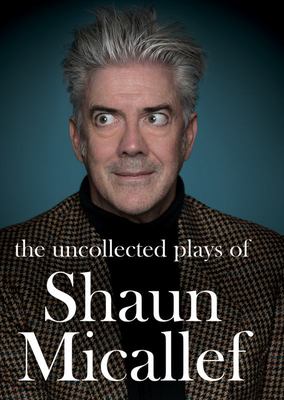 $35.00
AUD
Category: Poetry
Shaun Micallef is without doubt Australia's premier comedian, writer, producer, presenter, actor, author, broadcaster, bon vivant, gadfly, troubadour, dancer, impresario, acrobat, lion tamer, poet and elite sportsman. But did you know that he is also an internationally renowned playwright? No? Typical. It really is a stain on our national character that this doyen of theatre doesn't get the credit he deserves or attention he craves in this country – mute testimony to Australia's cultural cringe and inveterate idiocy. From Broadway to the West End, his name is mentioned in the same breath as Mamet and Ray Cooney; and in the salons of Paris Micallef is worshipped as a god. His plays, uncollected until now, are irrefutable proof that when it comes to listing the world's greatest dramatists, the name Micallef should be inserted in there somewhere. Even if you have never been to the theatre before, just holding this book in your hands as you are now will change your life forever. You'll laugh, you'll cry, your body will spasm convulsively – you may even be so moved that you will open the book and read it. ...Show more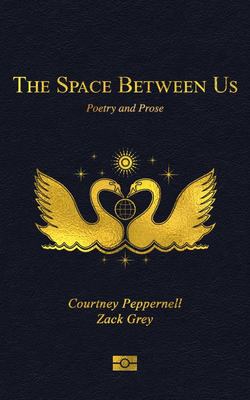 $29.99
AUD
Category: Poetry
The Space Between Us explores the trials of love and what it's like to live a life separated by distance from someone you care about. Its content is thoughtfully divided into five chapters, or phases, of the long-distance experience: At First Glance, Living for Tomorrow, Lonely Nights, Grow Together/Gro w Apart, When I See You. A combination of poems and prose are sporadically connected with small graphics and maps to visualise the journey of physical distance. These poems serve as an adhesive between the reader and the ones they miss, the longing, the anticipation, and the eventual relief. Though both authors bring with them a unique perspective, the lens is singular; each is attuned to navigating this complex terrain.   ...Show more
$29.99
AUD
Category: Poetry
This clothbound edition features deckled edge paper, a woven ribbon marker, and a foreword written by the author. The book is divided into four chapters, and each chapter serves a different purpose. Deals with a different pain. Heals a different heartache. Milk and Honey takes readers through a journey of the most bitter moments in life and finds sweetness in them because there is sweetness everywhere if you are just willing to look. ...Show more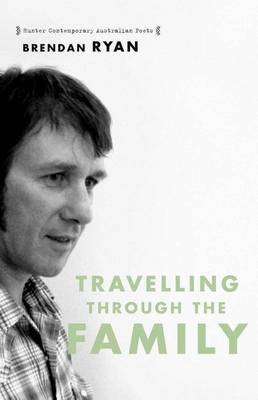 $19.99
AUD
Category: Poetry
Travelling Through the Family brings rural Australia to life through a clear-eyed and provocative vision of the way the land and our treatment of animals moulds the people who work with them. Family, its histories, inheritances and bonds form a powerful core to the collection. There are homages to fathe rs and daughters as well as self-portraits where the influence of a country upbringing is rendered in sobering, resonant style. Travelling Through the Family is an assured and beautifully crafted new book from one of Australia's finest contemporary poets. ...Show more