$29.99
AUD
Category: Business & Finance
The Barefoot Investor: The Only Money Guide You'll Ever Need is a phenomenon, sprinting through one million copies to become one of the best selling Australian books ever. Why is it so successful? It's simple, funny and practical. And it has changed people's lives. The eagerly anticipated follow-up, Th e Barefoot Investor for Families, sticks to the same script. It's aimed fairly and squarely at parents, grandparents, and basically anyone who read that book and said: 'Why the hell wasn't I taught this years ago?' Scott lays out ten money milestones kids need to have nailed before they leave home, and it's all structured around one family 'money meal' each week (so roughly 20 minutes). If you follow the roadmap, with tailor-made lessons for each age group, your kids will know how to do things like: Learn the life-changing value of hard work Set up a fee-free bank account (or jam jars!) Go on a Treasure Hunt around the house, and sell some of their 'stuff' second-hand Save your parents $100 on household bills Even ... Learn to cook at least two low-cost, delicious, nutritious meals from scratch. Scott's mission is to make sure your kids are financially strong so they never, ever get sucked into the traps that middle-aged bankers have devised to rob them of their money and their confidence. There are only ten things every kid needs to know about money, and you can teach them over dinner, once a week. It's that simple. Start now - it's never too early or too late. ...Show more
$29.95
AUD
Category: Business & Finance
** Reviewed and updated for the 2020-2021 financial year** This is the only money guide you'll ever need That's a bold claim, given there are already thousands of finance books on the shelves. So what makes this one different? Well, you won't be overwhelmed with a bunch of 'tips' … or a strict budget (t hat youwon't follow). You'll get a step-by-step formula: open this account, then do this; call this person, and say this; invest money here, and not there. All with a glass of wine in your hand. This book will show you how to create an entire financial plan that is so simple you can sketch it on the back of a serviette … and you'll be able to manage your money in 10 minutes a week. You'll also get the skinny on: Saving up a six-figure house deposit in 20 months Doubling your income using the 'Trapeze Strategy' Saving $78,173 on your mortgage and wiping out 7 years of payments Finding a financial advisor who won't rip you off Handing your kids (or grandkids) a $140,000 cheque on their 21st birthday Why you don't need $1 million to retire … with the 'Donald Bradman Retirement Strategy' Sound too good to be true? It's not. This book is full of stories from everyday Aussies — single people, young families, empty nesters, retirees — who have applied the simple steps in this book and achieved amazing, life-changing results. And you're next. ...Show more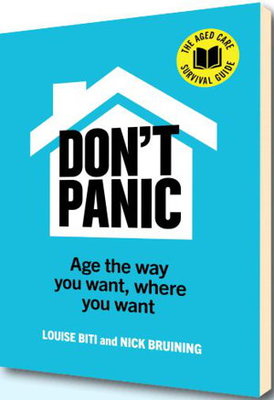 $29.95
AUD
Category: Business & Finance
Easy to follow advice about aged care by the team that brought you 'Don't Panic: Why you Don't Need $1 Million to Retire Well' This book will show you how to use Australia's aged care system to grow old on your own terms without going broke by: Accessing home care to maintain your independence Structuri ng your finances to afford the best care Minimising taxes and maximising benefits Understanding the pros and cons of different accommodation options, including retirement villages, granny flats and aged care homes ...Show more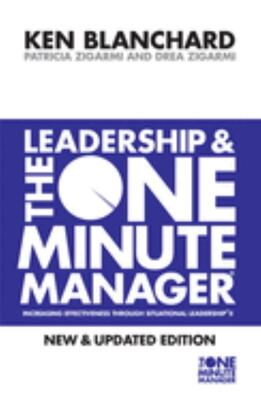 $18.99
AUD
Category: Business & Finance | Series: The\One Minute Manager Ser.
This updated edition of management guru Ken Blanchard's classic work Leadership and the One Minute Manager® teaches leaders the world renowned method of developing self-reliance in those they manage: Situational Leadership® II. From Leadership and the One Minute Manager® you'll learn why tailoring mana gement styles to individual employees is so important; why knowing when to delegate, support, or direct is critical; and how to identify the leadership style suited to a particular person. By consistently using Situational Leadership® II's proven model and powerful techniques, leaders can develop and retain competent, committed employees. This remarkable, easy-to-follow book is a priceless guide to personalized leadership that elicits the best performance from your staff--and the best bottom line for any business. ...Show more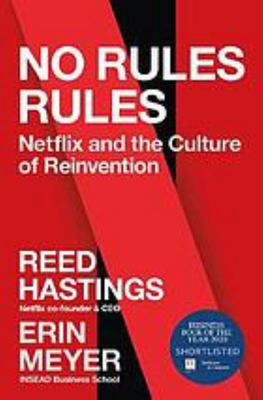 $35.00
AUD
Category: Business & Finance
Netflix cofounder Reed Hastings reveals for the first time the unorthodox culture behind one of the world's most innovative, imaginative, and successful companies. There's never before been a company like Netflix. Not only because it has led a revolution in the entertainment industries; or because it ge nerates billions of dollars in annual revenue; or even because it is watched by hundreds of millions of people in nearly 200 countries. When Reed Hastings co-founded Netflix, he developed a set of counterintuitive and radical management principles, defying all tradition and expectation, which would allow the company to reinvent itself over and over on the way to becoming one of the most loved brands in the world. Rejecting the conventional wisdom under which other companies operate, Reed set new standards, valuing people over process, emphasizing innovation over efficiency, and giving employees context, not controls. At Netflix, adequate performance gets a generous severance and hard work is irrelevant. At Netflix, you don't try to please your boss, you practice radical candor instead. At Netflix, employees never need approval, and the company always pays top of market. When Hastings and his team first devised these principles, the implications were unknown and untested, but over just a short period of time they have led to unprecedented flexibility, speed, and boldness. The culture of freedom and responsibility has allowed the company to constantly grow and change as the world, and its members' needs, have also transformed. Here for the first time, Hastings and Erin Meyer, bestselling author of The Culture Map and one of the world's most influential business thinkers, dive deep into the controversial philosophies at the heart of the Netflix psyche, which have generated results that are the envy of the business world. Drawing on hundreds of interviews with current and past Netflix employees from around the globe and never-before-told stories of trial and error from his own career, No Rules Rules is the full, fascinating, and untold story of a unique company making its mark on the world. ...Show more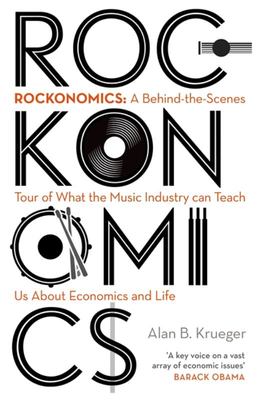 $32.99
AUD
Category: Business & Finance
Alan Krueger, the former chairman of the president's Council of Economic Advisers, uses the music industry, from rock artists to music executives, from managers to promoters, as a way in to explain the principles of economics, and the forces shaping our economic lives. As economists recognize, the music industry is often a leading indicator of today's economy; it is among the first to be disrupted by the latest wave of technology, and examining the ins and outs of how musicians create and sell new songs and plan concert tours offers valuable lessons for what is in store for businesses and employees in other industries that are struggling to adapt. Drawing on interviews with leading band members, music executives, managers, promoters, and using the latest data on revenues, royalties, tour dates, and merchandise, ROCKONOMICS takes readers backstage to show how the music industry really works--who makes money and how much, and how the economics of the music industry has undergone a radical transformation during the last twenty years. Before digitalization and the ability to stream music over the Internet, rock musicians made the bulk of their income from record sales. Today, income from selling songs has plummeted, even for superstars like Taylor Swift; the real money nowadays is derived from concert sales. In 2016, for example, Billy Joel earned $212.4 million from his live performances, and less than $1 million from record sales and streaming. Even Paul McCartney, who has written and recorded more number one songs than anyone in music history, today, earns 93 percent of his income from live concerts. Krueger tackles common questions: How does a song become popular? And how does a new artist break out in today's winner-take-all economy? ...Show more
$29.95
AUD
Category: Business & Finance
Discover how social media can transform your business and help you attract more customers Social Media For Small Business delivers a step-by-step guide to unlocking the potential of social media to grow your business. Award-winning author and entrepreneur Franziska Iseli walks you through how to use Fac ebook, LinkedIn, Instagram, YouTube, Twitter, and Pinterest to market your small-to medium-sized business. The book provides you with: Effective marketing strategies to get more out of your social media efforts. Systems to bring structure into your entire marketing approach.  Tools to make your brand irresistible across your customer touchpoints. Case studies to highlight the application of the book's principles to the real-world Practical strategies you can put in place immediately to see a rapid return on investment Perfect for busy business owners, business managers and marketing teams wanting to find new and effective marketing tools to attract more customers, Social Media For Small Business also belongs on the bookshelves of anyone who has difficulty with or wants to learn more about how social media can have a positive impact on their business and brand.   ...Show more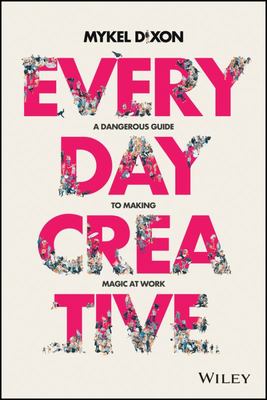 $29.95
AUD
Category: Business & Finance
Upend your personal status quo and reclaim your natural creativity in every single action you take Everyone claims to value creativity, and businesses are clamouring for disruptive thinking and innovation. Yet we often feel creatively stifled at work, because business processes seem to leave no room fo r real originality. In this climate, it takes a heroic effort to reclaim our status as independent thinkers, to bring meaning and joy to our work lives and to make lasting changes that will bring value to everyone around us. In Everyday Creative, culture and creative leadership expert Mykel Dixon reveals what's holding us back from our full creative potential and explains how we can reclaim our original, vibrant selves. Is your ability to think differently hindered by an unconscious view that creativity doesn't belong in the boardroom? It's an all-too-common mistake, but the truth is, creativity is fundamental for business growth and personal fulfilment. If you want to survive in the digital era, you need to pursue your own creative sensibilities and foster creativity in your team. This book shows that original thinking can shake things up, becoming the source of our competitive advantage and a key driver of sustainable success. Recognise your own unconventional talent and creative potential Transform yourself into a more vibrant and resilient human being ready to lead the world in the fourth industrial revolution Cultivate dynamic team environments where people feel safe to explore dangerous ideas Instigate a high-level cultural and strategic pivot toward more creativity in your company Everyday Creative is about creative leadership and the courage to seek, nurture and liberate original thinking. Read this book to learn how to make the essential skill of creativity accessible to all people, regardless of role, title or department.   ...Show more
$27.95
AUD
Category: Business & Finance
Bring out the best in your hybrid team with this invaluable resource Work from Anywhere delivers practical strategies and actionable guidance on how to develop a high performing team and business in a remote and distributed environment. Accomplished authors, behavioural experts, and fast-growth business leaders, Alison and Darren Hill, show you how to craft business and culture strategies to bring out the best in your hybrid and remote team members by focusing on both performance and people. You'll learn how to: Understand the unique psychology, methodology, and technology that makes hybrid teams excel Develop strategies for embedding high performance across your team, no matter where they're located Create rhythms and rituals to keep your team highly motivated and on task, and avoid disengagement The ability to work from anywhere is no longer just a HR conversation, it is an Executive conversation. Perfect for business leaders working with hybrid teams, Work from Anywhere is also ideal for organizational development executives, cultural transition leaders, business leaders, and entrepreneurs who are responsible for ensuring that employees consistently perform at their best, regardless of location.   ...Show more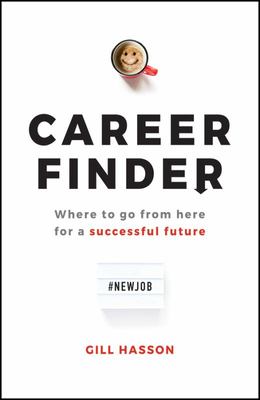 $22.95
AUD
Category: Business & Finance
Find the right career that works for you and who you are. Do something you love The quest for the work and a career that's right for you--that's fullfiling and that you enjoy--is a process of discovery. It involves learning about yourself and finding out about the wide range of work and careers availa ble. And it involves finding out how best to access the work or career you're interested in. Whether you have no idea what work or career you want to do or there's too many options and you can't decide, Career Finder will help you discover what's right for you and how to go about achieving it. Understand how the world of work and careers is changing Overcome limiting beliefs, identify your strengths, skills and values and build your confidence Identify - from the wide range of career options - the best possibilities for you (not what other people think you should do ) Discover the opportunities that will lead to the work and career you're interested in Whatever's happening in the world and whether you've just started thinking about a career, want to go in a new direction, or have a complete change, Career Finder will guide and advise you. You'll be prepared to move toward a career that you enjoy and works in harmony with your life and who you are.     ...Show more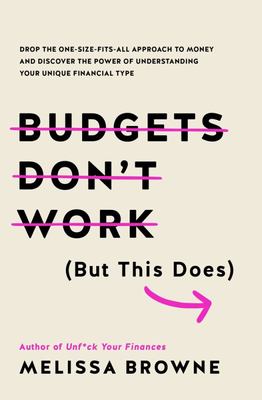 $29.99
AUD
Category: Business & Finance
In this breakthrough book you'll discover your Money Story, your Money Type and just as importantly you'll learn the habits, triggers and tricks that are right for you.
$39.95
AUD
Category: Business & Finance
Get inspired to build a profitable business with this essential guide In the latest edition of this bestselling and authoritative reference, Small Business For Dummies explains how to set your business on the path for success. Using this guide, you'll discover how to nurture your entrepreneurial spirit, build a winning edge over your competitors, and respond to the increasing challenges of everyday business. From the basics of setting up a budget to working out your exit plan, this book explains how to grow a profitable business that responds quickly to opportunities. You'll learn how to identify what's different about your business, and how you can use this knowledge to build your brand and generate above-average profits. This new edition also covers: Using business plans to stay one step ahead Building positive teams and managing employees Creating financial projections that actually work Attracting the kind of customers you really want Expanding your online presence Whether you're a small business veteran or new to the game, this guide provides practical advice and inspirational guidance for every step along the way.   ...Show more