$29.95
AUD
Category: Business & Finance
** Reviewed and updated for the 2020-2021 financial year** This is the only money guide you'll ever need That's a bold claim, given there are already thousands of finance books on the shelves. So what makes this one different? Well, you won't be overwhelmed with a bunch of 'tips' … or a strict budge t (that youwon't follow). You'll get a step-by-step formula: open this account, then do this; call this person, and say this; invest money here, and not there. All with a glass of wine in your hand. This book will show you how to create an entire financial plan that is so simple you can sketch it on the back of a serviette … and you'll be able to manage your money in 10 minutes a week. You'll also get the skinny on: Saving up a six-figure house deposit in 20 months Doubling your income using the 'Trapeze Strategy' Saving $78,173 on your mortgage and wiping out 7 years of payments Finding a financial advisor who won't rip you off Handing your kids (or grandkids) a $140,000 cheque on their 21st birthday Why you don't need $1 million to retire … with the 'Donald Bradman Retirement Strategy' Sound too good to be true? It's not. This book is full of stories from everyday Aussies — single people, young families, empty nesters, retirees — who have applied the simple steps in this book and achieved amazing, life-changing results. And you're next. ...Show more
$44.99
AUD
Category: Business & Finance
In Imperfect Leadership: A book for leaders who know they don't know it all, Steve Munby eloquently reflects upon and describes a leadership approach that is strong on self-awareness and positive about the importance of asking for help. Foreword by Michael Fullan. When asked to describe his own leader ship style, Steve uses the word 'imperfect'. This is not something he apologises for; he feels imperfect leadership should be celebrated. Too often we are given examples of leaders who are put on some kind of pedestal, lauded as superheroes who have it all worked out and are so good at what they do that nobody else can come close. This book is the antidote to that flawed perception. Imperfect Leadership is an honest reflection upon leadership. It is about Steve's journey, covering his highs and lows and, ultimately, how he learned to refine and improve his leadership. It is about messy, trial-and-error, butterflies-in-the-stomach leadership and about thoughtful and invitational leadership- and the positive impact it can have. At the heart of the book are edited highlights of the 12 keynote speeches delivered to increasingly large audiences of school leaders between 2005 and 2017. These speeches, delivered at the Seizing Success and Inspiring Leadership conferences, form the structure around which Steve's story and insights are wrapped. Steve's account covers some fundamental shifts in the English education system over this 12-year period and describes how school leaders altered their leadership as this context changed. Furthermore, it delves into how his own leadership developed as his personal context changed, and explores how the notion that a leader needs to be good at all aspects of leadership is not only unrealistic, but is also bad for the mental and physical health of leaders and will do nothing to attract new people into leadership positions. Ultimately, Steve hopes that as you read this book you will see the value of imperfect leadership and of the positive impact it can make. For those reading it who have yet to step up into leadership, his sincere wish is that it will encourage and empower aspirational leaders rather than discourage them. Suitable for all those in or aspiring to leadership positions in education. ...Show more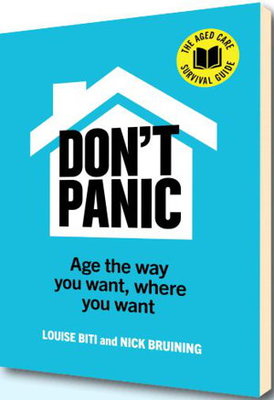 $29.95
AUD
Category: Business & Finance
Easy to follow advice about aged care by the team that brought you 'Don't Panic: Why you Don't Need $1 Million to Retire Well' This book will show you how to use Australia's aged care system to grow old on your own terms without going broke by: Accessing home care to maintain your independence Structuri ng your finances to afford the best care Minimising taxes and maximising benefits Understanding the pros and cons of different accommodation options, including retirement villages, granny flats and aged care homes ...Show more
$29.99
AUD
Category: Business & Finance
The Barefoot Investor: The Only Money Guide You'll Ever Need is a phenomenon, sprinting through one million copies to become one of the best selling Australian books ever. Why is it so successful? It's simple, funny and practical. And it has changed people's lives. The eagerly anticipated follow-up, Th e Barefoot Investor for Families, sticks to the same script. It's aimed fairly and squarely at parents, grandparents, and basically anyone who read that book and said: 'Why the hell wasn't I taught this years ago?' Scott lays out ten money milestones kids need to have nailed before they leave home, and it's all structured around one family 'money meal' each week (so roughly 20 minutes). If you follow the roadmap, with tailor-made lessons for each age group, your kids will know how to do things like: Learn the life-changing value of hard work Set up a fee-free bank account (or jam jars!) Go on a Treasure Hunt around the house, and sell some of their 'stuff' second-hand Save your parents $100 on household bills Even ... Learn to cook at least two low-cost, delicious, nutritious meals from scratch. Scott's mission is to make sure your kids are financially strong so they never, ever get sucked into the traps that middle-aged bankers have devised to rob them of their money and their confidence. There are only ten things every kid needs to know about money, and you can teach them over dinner, once a week. It's that simple. Start now - it's never too early or too late. ...Show more
$29.99
AUD
Category: Business & Finance
FLY- Financially Literate Youth is the perfect handbook for every young person who wants to be armed with the financial knowledge and confidence to set themselves up for success as they chart the course of their life. Whether they are contemplating leaving the nest or are already beginning to spread the ir wings, this convenient and credible source will have them prepared for all of life's milestones, as well as those times when things get rocky or uncertain. And what an uncertain world they're flying into - but with the right guidance they'll be prepared to overcome any obstacle and seize every opportunity! From the basics of opening a bank account, living within a budget and understanding debt to saving for those first big-ticket items, starting a job or striking out into the property market, FLY- Financially Literate Youth is the go-to reference guide for every situation life throws up. It also includes an inspirational chapter on mindset and goal-setting, finishing with the Top Ten Tips You Need to Succeed, including, 'Find Your Tribe', 'If You Don't Know, Ask', 'Be Patient, Be Opportunistic' and, of course, 'Spread Your Wings and FLY!' ...Show more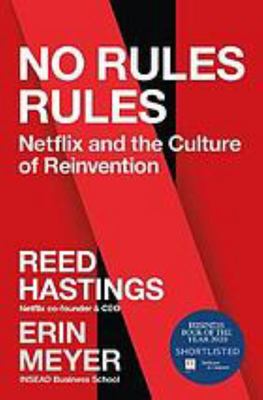 $35.00
AUD
Category: Business & Finance
Netflix cofounder Reed Hastings reveals for the first time the unorthodox culture behind one of the world's most innovative, imaginative, and successful companies. There's never before been a company like Netflix. Not only because it has led a revolution in the entertainment industries; or because it ge nerates billions of dollars in annual revenue; or even because it is watched by hundreds of millions of people in nearly 200 countries. When Reed Hastings co-founded Netflix, he developed a set of counterintuitive and radical management principles, defying all tradition and expectation, which would allow the company to reinvent itself over and over on the way to becoming one of the most loved brands in the world. Rejecting the conventional wisdom under which other companies operate, Reed set new standards, valuing people over process, emphasizing innovation over efficiency, and giving employees context, not controls. At Netflix, adequate performance gets a generous severance and hard work is irrelevant. At Netflix, you don't try to please your boss, you practice radical candor instead. At Netflix, employees never need approval, and the company always pays top of market. When Hastings and his team first devised these principles, the implications were unknown and untested, but over just a short period of time they have led to unprecedented flexibility, speed, and boldness. The culture of freedom and responsibility has allowed the company to constantly grow and change as the world, and its members' needs, have also transformed. Here for the first time, Hastings and Erin Meyer, bestselling author of The Culture Map and one of the world's most influential business thinkers, dive deep into the controversial philosophies at the heart of the Netflix psyche, which have generated results that are the envy of the business world. Drawing on hundreds of interviews with current and past Netflix employees from around the globe and never-before-told stories of trial and error from his own career, No Rules Rules is the full, fascinating, and untold story of a unique company making its mark on the world. ...Show more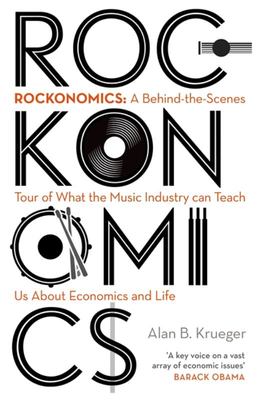 $32.99
AUD
Category: Business & Finance
Alan Krueger, the former chairman of the president's Council of Economic Advisers, uses the music industry, from rock artists to music executives, from managers to promoters, as a way in to explain the principles of economics, and the forces shaping our economic lives. As economists recognize, the music industry is often a leading indicator of today's economy; it is among the first to be disrupted by the latest wave of technology, and examining the ins and outs of how musicians create and sell new songs and plan concert tours offers valuable lessons for what is in store for businesses and employees in other industries that are struggling to adapt. Drawing on interviews with leading band members, music executives, managers, promoters, and using the latest data on revenues, royalties, tour dates, and merchandise, ROCKONOMICS takes readers backstage to show how the music industry really works--who makes money and how much, and how the economics of the music industry has undergone a radical transformation during the last twenty years. Before digitalization and the ability to stream music over the Internet, rock musicians made the bulk of their income from record sales. Today, income from selling songs has plummeted, even for superstars like Taylor Swift; the real money nowadays is derived from concert sales. In 2016, for example, Billy Joel earned $212.4 million from his live performances, and less than $1 million from record sales and streaming. Even Paul McCartney, who has written and recorded more number one songs than anyone in music history, today, earns 93 percent of his income from live concerts. Krueger tackles common questions: How does a song become popular? And how does a new artist break out in today's winner-take-all economy? ...Show more
Urgent!
by Dermot Crowley
$27.95
AUD
Category: Business & Finance
  Leverage the power of urgency to avoid burnout and increase performance Urgency--that frantic feeling that we need to be doing more, and faster--is a destructive force in today's workplace. Unnecessary urgency can be toxic, causing stress and burnout. But not all urgency is bad, and sometimes we rea lly do need to get things done quickly. Too little urgency can lead to inaction and lost productivity. So how do we find the right balance where we can use urgency as a meaningful tool to keep productivity up, without generating burnout? Urgent! is a guide to using urgency for good to help achieve your goals, to drive success, and minimise stress for yourself, your teams, and your business. This book will teach you to moderate urgency for yourself and those you lead. In our age of fast-paced technology, it's easy to swing between extremes, working reactively one minute, and being inactive the next. The middle ground, described in this book, allows us to work in the "Active Zone" where we maximise proactivity and productivity. By following the practical strategies outlined in this book, readers will learn to understand urgency, become proactive rather than reactive, and lead teams to their fullest potential. * Eliminate stress and burnout for yourself, your teams, and your businesses * Learn how to dial urgency up or down, depending on the situation * Keep teams working in the optimal productive zone by moderating urgency  * Stay focused on what's important and learn prioritisation skills to avoid burnout If you feel that you and your team are caught up in busy work, stressed to the max by competing demands, leaving no room to focus on what really matters, Urgent! will show you a new way of thinking, leading, and responding. Learn the skills to reduce overload, get more done, and achieve better performance each day.     ...Show more
$29.95
AUD
Category: Business & Finance
Upend your personal status quo and reclaim your natural creativity in every single action you take Everyone claims to value creativity, and businesses are clamouring for disruptive thinking and innovation. Yet we often feel creatively stifled at work, because business processes seem to leave no room fo r real originality. In this climate, it takes a heroic effort to reclaim our status as independent thinkers, to bring meaning and joy to our work lives and to make lasting changes that will bring value to everyone around us. In Everyday Creative, culture and creative leadership expert Mykel Dixon reveals what's holding us back from our full creative potential and explains how we can reclaim our original, vibrant selves. Is your ability to think differently hindered by an unconscious view that creativity doesn't belong in the boardroom? It's an all-too-common mistake, but the truth is, creativity is fundamental for business growth and personal fulfilment. If you want to survive in the digital era, you need to pursue your own creative sensibilities and foster creativity in your team. This book shows that original thinking can shake things up, becoming the source of our competitive advantage and a key driver of sustainable success. Recognise your own unconventional talent and creative potential Transform yourself into a more vibrant and resilient human being ready to lead the world in the fourth industrial revolution Cultivate dynamic team environments where people feel safe to explore dangerous ideas Instigate a high-level cultural and strategic pivot toward more creativity in your company Everyday Creative is about creative leadership and the courage to seek, nurture and liberate original thinking. Read this book to learn how to make the essential skill of creativity accessible to all people, regardless of role, title or department.   ...Show more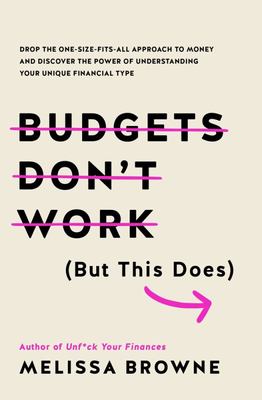 $29.99
AUD
Category: Business & Finance
In this breakthrough book you'll discover your Money Story, your Money Type and just as importantly you'll learn the habits, triggers and tricks that are right for you.
$16.99
AUD
Category: Business & Finance | Series: On Ser.
   Money makes the world go round, but does it make us happy? Money is one of the most fraught subjects; it raises powerful emotions in all of us. Too much money often corrupts people - too little can make people feel desperate. Growing up in rural Queensland, journalist Rick Morton has known poverty from the inside. Now he isn't poor, but his spending habits and attitude to money are still informed by growing up without it. In On Money, Morton examines the meaning of money and exposes the lie behind the government's mantra: have a go, get a go. ...Show more
$34.99
AUD
Category: Business & Finance
In Joy at Work, KonMari method pioneer Marie Kondo and organizational psychologist Scott Sonenshein will help you to refocus your mind on what's important at work, and as their examples show, the results can be truly life-changing. With advice on how to improve the way you work, the book features advice on problem areas including fundamentals like how to organize your desk, finally get through your emails and find what sparks joy in an open plan office. Like how the key to successful tidying in the home is by tackling clutter in the correct order, Joy at Work adapts the inspirational KonMari Method for the workplace, taking you step-by-step through your professional environment so that you can identify the most joyful way to work for you. Once you've found order in your work life, you can feel empowered to find confidence, energy and motivation to create the career you want and move on from negative working practices. ...Show more