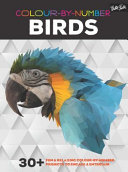 $21.99
AUD
Category: Craft & Hobbies | Series: Colour by Number
Challenge your colouring skills with Colour-by-Number: Birds, an exciting new way to colour by number. Take your love for colouring to the next level, while you relax, unwind, and stretch your artistic skills in a variety of mediums, including coloured pencils, markers, and crayons. You'll start your co louring journey with a short introduction detailing a basic colour-by-number guide with tips and examples of each medium and then you'll delve into over 30 unique, colour-by-number templates that will allow and encourage you to colour and create your own masterpieces. As designs become more complex, you'll have less numbers, which will provide you with an additional challenge and encourage you to choose your own colours and patterns to complete the design. Need some ideas to spark your creativity? This book is also includes a full-colour reference gallery. With more than 30 colour-by-number templates to colour, beginners and intermediate artists of all ages will be mesmerized by this unique spin on the traditional colour-by-number activity book. ...Show more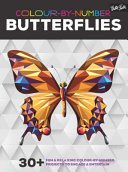 $21.99
AUD
Category: Craft & Hobbies | Series: Colour by Number
Challenge your colouring skills with Colour-by-Number: Butterflies, an exciting new way to colour by number. Take your love for colouring to the next level, while you relax, unwind, and stretch your artistic skills in a variety of mediums, including coloured pencils, markers, and crayons. You'll start y our colouring journey with a short introduction detailing a basic colour-by-number guide with tips and examples of each medium and then you'll delve into over 30 unique, colour-by-number templates that will allow and encourage you to colour and create your own masterpieces. As designs become more complex, you'll have less numbers, which will provide you with an additional challenge and encourage you to choose your own colours and patterns to complete the design. Need some ideas to spark your creativity? This book is also includes a full-colour reference gallery. With more than 30 colour-by-number templates to colour, beginners and intermediate artists of all ages will be mesmerized by this unique spin on the traditional colour-by-number activity book. ...Show more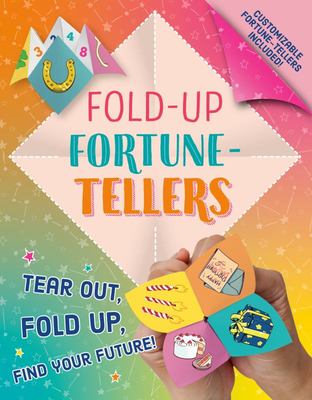 $13.99
AUD
Category: Craft & Hobbies
Will you get good grades or end up in detention? Have a great hair day or end up wearing a hat?   See what fate decides with these fun origami-style fortune tellers.   Who doesn't love folded-paper fortune tellers? They are the hottest grade-school and middle-school predictor of fame, love, and suc cess. Whether you are playing with friends or learning your fate by yourself, you'll have a great time with these amazing pull-out templates.   Half of the folding games come complete with silly solutions. The other half are colorfully designed and ready to be filled in.   Will you end up with a new iPhone or grandma's old flip phone? Fold your fortune to find out ...Show more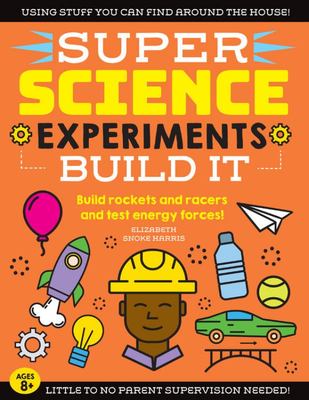 $14.99
AUD
Category: Craft & Hobbies | Series: Super Science
The whole world is a laboratory, even your house! With 86 safe and fun experiments and activities, SUPER Science Experiments: Build It is the ultimate lab book for kids who want to build cool stuff.
$19.99
AUD
Category: Craft & Hobbies
Prepare for takeoff   With this new collection of high-performance paper airplane models from master designer Andrew Dewar, paper planes are easier to make and fly than ever before.   Everything prospective aviators need is included in this paper airplane kit: 12 pop-out paper planes A full-co lor instruction book Super-charged slingshot launcher The instruction book provides tips on tuning the aerodynamics of each model for even better performance. Plus, these planes can be assembled in under a minute, no glue or scissors required--instant gratification for airplane buffs of every age   These are just a few of the amazing aircraft you can build: The Tritium--a Battlestar Galactica-inspired space plane whose launch velocity is matched by its speed of assembly The Flying Squid, which resembles its tentacled namesake--and doesn't even look like it can fly, although it truly soars The Invisible X--whose sleek profile looks like a cross between the B-2 stealth bomber and the F-22 Raptor fighter. And many more Use the paper airplane launcher to send your creations above the treetops, and watch with your friends as they glide gracefully back down to earth. A truly incredible sight to behold ...Show more
$22.99
AUD
Category: Craft & Hobbies
In 365 Days of Art in Nature, Lorna Scobie, invites the reader to take a closer look at the natural world - whether that's outside on location, or inside their own home - reminding us all that regardless of whether we live in the city or the countryside, wildlife is just on our doorstep.   Observe the s low, constant pace of the nature that surrounds you every day, and use it to inspire you in your art and creativity. Activities may include visiting a particular tree four times in the year and drawing it. How has it changed? Study the colors you find in autumn leaves. Explore drawing them in different materials.   Featuring nature-inspired quotes, breakaway activities to get you outdoors and plenty of supportive prompts and tips, this book will spark your imagination and help you to open your eyes and appreciate the natural beauty in our world. ...Show more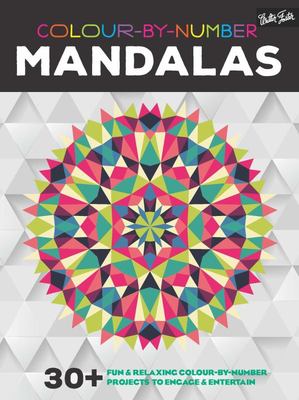 $21.99
AUD
Category: Craft & Hobbies
Challenge your colouring skills with Colour-by-Number: Mandalas, an exciting new way to colour by number. Take your love for colouring to the next level, while you relax, unwind, and stretch your artistic skills in a variety of mediums, including coloured pencils, markers, and crayons. You'll start your colouring journey with a short introduction detailing a basic colour-by-number guide with tips and examples of each medium and then you'll delve into over 30 unique, colour-by-number templates that will allow and encourage you to colour and create your own masterpieces. As designs become more complex, you'll have less numbers, which will provide you with an additional challenge and encourage you to choose your own colours and patterns to complete the design. Need some ideas to spark your creativity? This book is also includes a full-colour reference gallery. With more than 30 colour-by-number templates to colour, beginners and intermediate artists of all ages will be mesmerized by this unique spin on the traditional colour-by-number activity book. ...Show more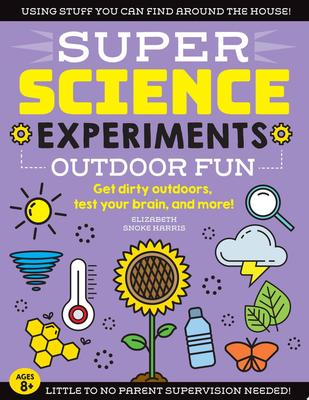 $14.99
AUD
Category: Craft & Hobbies | Series: Super Science
The whole world is a laboratory, even your backyard! With 87 safe and fun experiments and activities, SUPER Science Experiments: Outdoor Fun is the ultimate lab book for kids who love nature and the outdoors!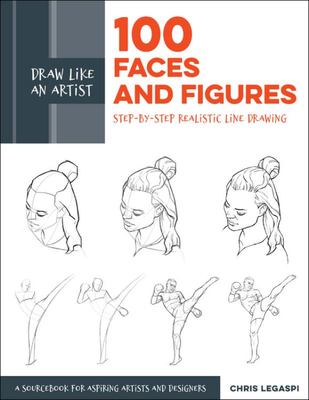 $24.99
AUD
Category: Craft & Hobbies | Series: Draw Like an Artist Ser.
Featuring 600+ sketches depicting a vast array of human expressions, movements, and more, Draw Like an Artist: 100 Faces and Figures is a must-have visual reference book for student artists, illustrators, cartoonists, urban sketchers, and anyone seeking to improve their realistic drawing skills. Designe d as a contemporary, step-by-stepguidebook for artists who are learning to draw the human form, Draw Like An Artist: 100 Faces and Figures features an inclusive array of faces, figures, and poses, all shown from a variety of perspectives. Each set of illustrations takes you from beginning sketch lines to a finished drawing. Author Chris Legaspi is a leading figure illustrator and popular workshop instructor whose clear and elegant drawing style will make this a go-to sourcebook for years to come. ...Show more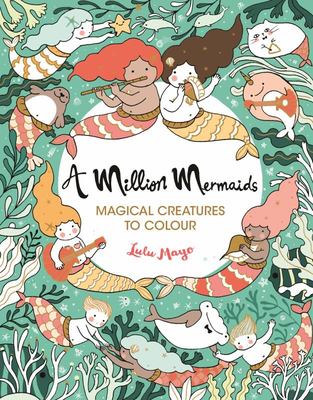 $14.99
AUD
Category: Craft & Hobbies
A Million Mermaids is a colouring book designed for mermaid lovers of all ages. Its humour and adorable charm will appeal to both children and adults as they enter a magical world where mermaids collect shells and swim with dolphins and narwhals. Inside are over 30 spreads of these beautiful mythical cr eatures, decorated with gorgeous patterns and motifs. A new title in Lulu Mayo's bestselling A Million series, with a stunning foiled cover. ...Show more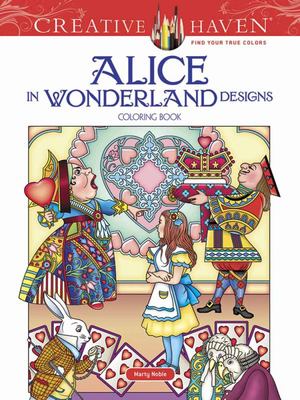 $13.99
AUD
Category: Craft & Hobbies | Series: Creative Haven Coloring Bks.
Color your way through the whimsical world of Alice in Wonderland! These 31 original illustrations offer bold variations on the classic drawings by John Tenniel, spotlighting Alice, the Cheshire Cat, Mad Hatter, and more beloved characters in mandalas and other patterns. Pages are perforated and printed on one side only for easy removal and display. Specially designed for experienced colorists, Alice in Wonderland Designs and other Creative Haven(R) adult coloring books offer an escape to a world of inspiration and artistic fulfillment. Each title is also an effective and fun-filled way to relax and reduce stress. ...Show more