$14.99
AUD
Category: Early Childhood
Bluey and Bingo head to the pool with Dad. What could go wrong? A gorgeous board book for kids of all ages. Bluey has been a phenomenal success since airing on ABC KIDS in October 2018, amassing legions of dedicated fans and hugely popular ranges of books, toys, clothes, games and more. It holds the cov eted position of being the most watched program ever on ABC iView, with over 260 million plays for Series One, and is the winner of an International Emmy for Most Outstanding Children's Programme.   ...Show more
$14.99
AUD
Category: Early Childhood | Series: Bluey
Join Bluey on a dreamy night-time adventure. What will you see in the dark? Not wanting to go to bed, Bluey wishes she was a nocturnal fruit bat that stays up all night. Soon she finds herself flying through the night sky. Bluey has been a phenomenal success since airing on ABC KIDS in October 2018, a massing legions of dedicated fans and taking the coveted position of being the most watched program ever on ABC iView, with over 100 million plays. It has also topped the Australian iTunes Kids Chart with the series peaking at #1 and consistently remaining in the Top 5. ...Show more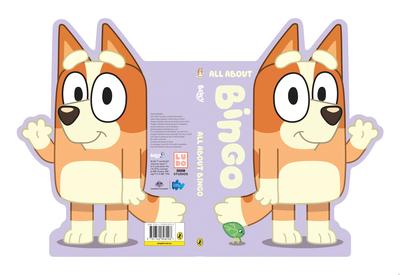 $16.99
AUD
Category: Early Childhood
Meet Bingo! Bingo Heeler loves getting lost in her own world, talking to tiny bugs and, of course, relaxing in her relaxing chair! Get to know all about Bluey's little sister in this fun shaped board book. Bluey has been a phenomenal success since airing on ABC KIDS in October 2018, amassing legions of dedicated fans and taking the coveted position of being the most watched program ever on ABC iView, with over 170 million plays. It has also topped the Australian iTunes Kids Chart with the series peaking at #1 and consistently remaining in the Top 5. ...Show more
$12.99
AUD
Category: Early Childhood
Meet Blue, the friendliest little pick-up truck on the road. With lots of vehicle noises and animal sounds, this rollicking rhyming text is all about helping others and mucking in together! Blue is happily driving along when he's overtaken by a big important dumper truck - but the dumper's speedy ways means he skids off the road and gets stuck in the mud! Blue tries his best to help, but soon he gets stuck too! What a mess! Luckily, Blue has picked up lots of farmyard friends on his drive, and they all muck in to get their friend back on the road. ...Show more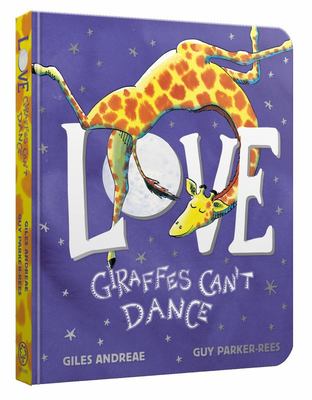 $14.99
AUD
Category: Early Childhood
Join Gerald the Giraffe and friends for a sparkling celebration of LOVE! From the creators of the bestselling Giraffes Can't Dance comes a brand-new rhyming story filled with joy and love... and all your favourite characters from the bestselling classic! This magical moonlit rhyme is ideal for sharing and reading aloud with loved ones, and as a sturdy board book, it's perfect for even the littlest hands. The perfect gift to say 'I love you' on Valentine's Day, or at any time of the year. Praise for Giraffes Can't Dance: "All toddlers should grow up reading this" Daily Mail "A modern classic" Baby & Me "A joyful read about an outsider who finds acceptance on his own terms . . . there's also a simple moral about tolerance and daring to be different" Junior "A fantastically funny and wonderfully colourful romp" Daily Telegraph ...Show more
$14.99
AUD
Category: Early Childhood
There are red sheep and blue sheep, wind sheep and wave sheep, scared sheep and brave sheep, but where is the green sheep?   The search is on in this cozy, sheep-filled story from acclaimed author Mem Fox and popular Australian cartoonist Judy Horacek. Complete with sleepy rhymes and bright illustration s, this book is sure to delight children of all ages, from the very young to those just beginning to read.     ...Show more
$14.99
AUD
Category: Early Childhood | Series: Bluey
What will Bluey find when she explores the creek? Bluey has been a phenomenal success since airing on ABC KIDS in October 2018, amassing legions of dedicated fans and taking the coveted position of being the most watched program ever on ABC iView, with over 100 million plays. It has also topped the Aust ralian iTunes Kids Chart with the series peaking at #1 and consistently remaining in the Top 5. ...Show more
$16.99
AUD
Category: Early Childhood
As everyone knows, nothingis sweeter than tiny baby fingers and chubby baby toes...From two of the most gifted picture book creators of our time, here is a celebration of baby fingers, baby toes and the joy they - and the babies they belong to - bring to everyone, everywhere, all over the world!
$14.99
AUD
Category: Early Childhood | Series: Bluey
Join Bluey for a fun day at the beach. What will you discover along the way? While Mum is off for a walk along the beach, Bluey discovers a beautiful shell. She runs to show Mum and has a series of encounters that will both excite and test her in unexpected ways. Bluey has been a phenomenal success si nce airing on ABC KIDS in October 2018, amassing legions of dedicated fans and taking the coveted position of being the most watched program ever on ABC iView, with over 100 million plays. It has also topped the Australian iTunes Kids Chart with the series peaking at #1 and consistently remaining in the Top 5. ...Show more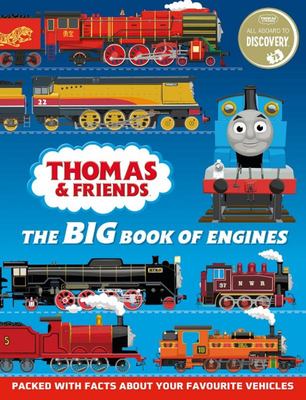 $19.99
AUD
Category: Early Childhood
The Big Book of Engines is what every Thomas fan needs! Inside you'll find everything there is to know about Thomas and his engine friends on the Island of Sodor: fun facts, Thomas trivia and railway rivalry. With a page devoted to each character and including all the famous engines in the Steam Team, this book really is the ultimate guide to the world of Thomas and his friends.   ...Show more
Heads
by Matthew Van Fleet
$39.99
AUD
Category: Early Childhood
From the #1 New York Times bestselling children's book creator Matthew Van Fleet.   Eye-Popping Fun for Toddlers   Eight ingenious pull tabs, seven pettable textures, and an astonishing fold-out finale deliver interactive surprises on every page as a cast of irresistible critters use their heads to demonstrate opposites, actions, and more ...Show more
$14.99
AUD
Category: Early Childhood | Series: BLUEY
It's Bingo's turn to take Bob Bilby home. Will he have fun with Bluey and Bingo?