$19.99
AUD
Category: Easter
Age range 3 to 6As in all the Brick Bible books, Brendan Powell Smith creates a magical "brick" world-all in LEGOs-to illustrate a story from the Bible that is then photographed and accompanied by a simple text. The Easter Story , the heart of Christianity, illustrated in LEGOs, tells of Jesus' arrival in Jerusalem on a donkey, greeted by crowds with palm branches; followed by the Last Supper, with Jesus and his disciples sharing bread and wine; then Good Friday, when Jesus was crucified on the cross and then his body buried in a cave tomb and covered with a rock; and concluding with Easter Sunday, when Jesus' disciples visited the tomb to discover Jesus had been risen from the dead and resurrected. This edition of the important Easter Story is sure to be the perfect holiday gift, and a book for families to cherish for years to come. ...Show more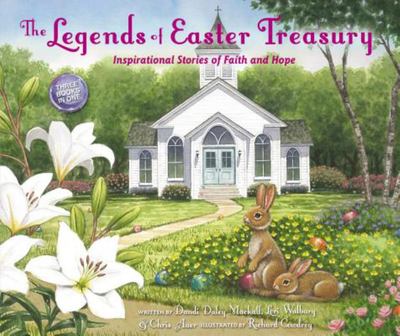 $32.99
AUD
Category: Easter
From "New York Times"-bestselling illustrator Cowdrey comes this beautiful collection of three Legends of Easter stories written by Mackall, Lori Walburg, and Chris Auer..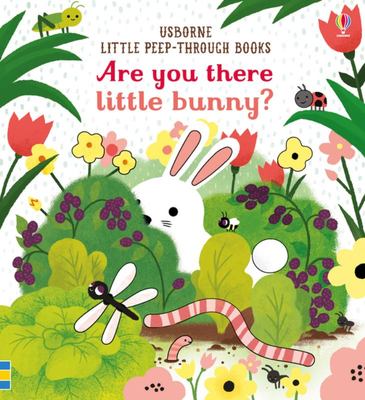 $14.99
AUD
Category: Easter | Series: Little Peep-Through Bks.
"In this beautifully illustrated hide-and-seek series, children can "spot" the bunny through a hole on each page... but when they turn the page it isn't the bunny at all! Very young children will love searching for the elusive bunny, and all the charming details and other animals they discover along the way." ...Show more
$12.99
AUD
Category: Easter
There are lots of sleepy animals to wake up in this bouncy, energetic board book. Lift the flaps, then hop with the little bunnies, cheep with the chicks, baa with the lambs and mew with the kittens.Based on the popular nursery rhyme 'Sleeping Bunnies', this interactive book is packed with non-stop fun. Full of the joys of spring, it makes the perfect Easter gift.From the bestselling Laura Hughes, illustrator of We're Going on an Egg Hunt and We're Going on an Elf Chase, this jolly board book is perfect for little bunnies everywhere!   ...Show more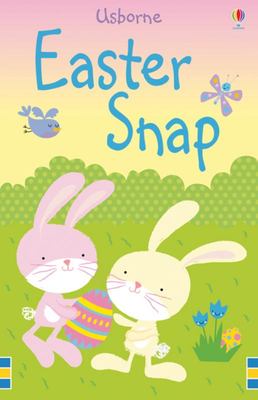 $9.99
AUD
Category: Easter | Series: Snap Cards
Young children will love playing this ever-popular family card game with these large, delightfully illustrated Easter-themed cards. The simple rules, colourful pictures and the robustness of the cards to endure enthusiastic players, make this an ideal first card game for young children. Snap is a great way for young children to develop important sorting, matching and reading skills. ...Show more
$16.99
AUD
Category: Easter | Series: Winnie-The-Pooh
"Get ready for the Easter Hunt in the Hundred Acre Wood! Join Pooh, Piglet, Owl and even gloomy Eeyore as they race through the wood to find their favourite things..."--Back cover.  
$9.99
AUD
Category: Easter
This book enables you to discover all the colours of Easter with The Very Hungry Caterpillar in this bright and beautiful board book. Yellow chicks...a white lamb...what are all the colours of Easter? Let The Very Hungry Caterpillar and friends take you on a rainbow tour of Easter colours in this beauti ful board book. Perfect for learning first colours with simple text and pictures, this chunky board book is ideal for little hands. ...Show more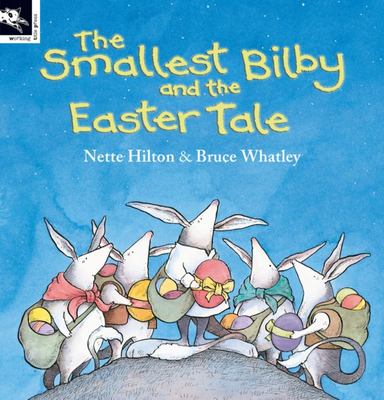 $14.99
AUD
Category: Easter
It's the night before Easter and for the first time Billy and his band of little bilbies must deliver the eggs. 'This is fun, ' they sing as they hide eggs here and there and up and down. But when one of the bilbies gets into trouble, only Billy knows what to do.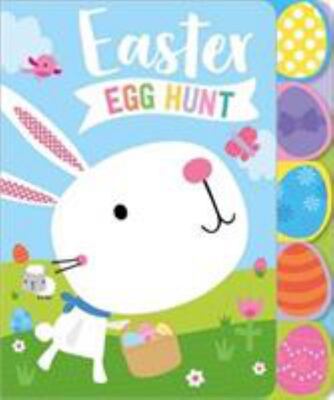 $9.99
AUD
Category: Easter
Join Bunny and friends on their annual Easter egg hunt! The simple, rhyming text prompts young readers to find the Easter eggs hidden by the Easter Bunny on every spread. Tabbed pages make it easy for children to see which eggs they need to find and sweet, pastel illustrations will engage them as they r ead! ...Show more
$17.99
AUD
Category: Easter
Australians all love Easter eggs of every size and shape. When Aussies see an Easter egg they say, You beauty, mate! The Aussie animals love doing an Easter egg hunt. But the poor critters at Bunyip Creek never get any Easter eggs! Its just too hard for the Easter bunny to get there. Can the other Aussi e animals help the Easter bunny make it to Bunyip Creek? ...Show more
$12.99
AUD
Category: Easter | Series: Sticker Books Ser.
A colourful sticker book with Easter-themed scenes to decorate with over 400 stickers. Scenes include Easter bunnies hiding their eggs, an Easter parade and Easter eggs to decorate.
$17.99
AUD
Category: Easter
From the mind of children's book creator Dav Pilkey comes another tale of bunnies so dippy, so doofy, and so supremely DUMB, it will have you laughing all the way down the bunny trail. (Did we mention this book is actually about Christmas?)