$9.99
AUD
Category: Easter | Series: BLUEY
Bluey and Bingo love being creative! Get making with loads of egg-cellent Easter activities for the whole family.Bluey has been a phenomenal success since airing on ABC KIDS in October 2018, amassing legions of dedicated fans and taking the coveted position of being the most watched program ever on ABC iView, with over 170 million plays. It has also topped the Australian iTunes Kids Chart with the series peaking at #1 and consistently remaining in the Top 5. ...Show more

$6.99
AUD
Category: Easter | Series: Pop up Bks.
The Easter Bunny has done her rounds and Crocodile has been missed out again! He asks the other animals, but they aren't going to give him their eggs, so he stomps off to find the Easter Bunny. But where is she? Hiding, of course!
$17.99
AUD
Category: Easter
Hooray! It's Easter Day. Today is a hunting for eggs day. There's so much fun to be had, and all sorts of places in the garden to look. But whether the eggs are found or not, the joy of Easter comes from spending time together. A book to celebrate all of the wonderful things that Easter brings.       ...Show more
Easter Hat-Astrophe
by Rory Mather; James Hart (Illustrator)
$17.99
AUD
Category: Easter
A parade, a parade, an Easter Hat Parade. Hear the adoring cries! The sun is out, the stands are full, who will win first prize? The animals have planned a Grand Easter Hat Parade; what could possibly go wrong?  
$14.99
AUD
Category: Easter | Series: PR Baby Books
Easter Surprise is a bright lively story for springtime Follow Peter Rabbit as he excitedly hops along to share an Easter surprise with his friends. The charming rhyming story features lots of Beatrix Potter's most famous characters, such as Tom Kitten and Jemima Puddle-Duck in a Pied Piper-style advent ure. With a gorgeous new cover, this little story book is a must for every baby's Easter. ...Show more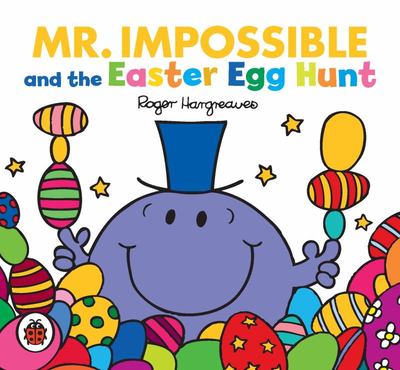 $14.99
AUD
Category: Easter
Mr Impossible is organising an Easter egg hunt for all the Mr Men and Little Miss and he is hiding the eggs in the most impossible places ... Some are so high that only Mr Tall can find them and some so low and cleverly hidden that Mr Small will need to be called. But it is Mr Nobody who manages to find the most difficult egg of all - the invisible egg! Packed with Easter fun from beginning to end! The incredibly popular Mr Men Easter story now has a shiny foil cover and will make the perfect Easter gift or Easter basket stuffer. ...Show more
$19.99
AUD
Category: Easter
Age range 3 to 6As in all the Brick Bible books, Brendan Powell Smith creates a magical "brick" world-all in LEGOs-to illustrate a story from the Bible that is then photographed and accompanied by a simple text. The Easter Story , the heart of Christianity, illustrated in LEGOs, tells of Jesus' arrival in Jerusalem on a donkey, greeted by crowds with palm branches; followed by the Last Supper, with Jesus and his disciples sharing bread and wine; then Good Friday, when Jesus was crucified on the cross and then his body buried in a cave tomb and covered with a rock; and concluding with Easter Sunday, when Jesus' disciples visited the tomb to discover Jesus had been risen from the dead and resurrected. This edition of the important Easter Story is sure to be the perfect holiday gift, and a book for families to cherish for years to come. ...Show more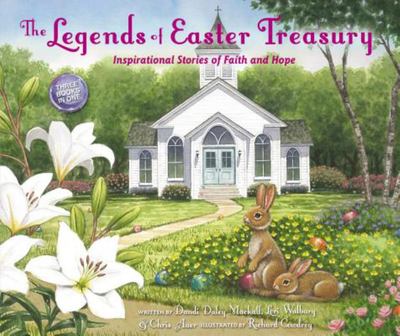 $32.99
AUD
Category: Easter
From "New York Times"-bestselling illustrator Cowdrey comes this beautiful collection of three Legends of Easter stories written by Mackall, Lori Walburg, and Chris Auer..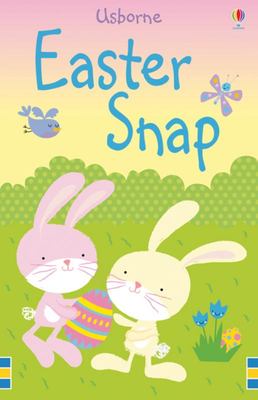 $9.99
AUD
Category: Easter | Series: Snap Cards
Young children will love playing this ever-popular family card game with these large, delightfully illustrated Easter-themed cards. The simple rules, colourful pictures and the robustness of the cards to endure enthusiastic players, make this an ideal first card game for young children. Snap is a great way for young children to develop important sorting, matching and reading skills. ...Show more
$17.99
AUD
Category: Easter
Australians all love Easter eggs of every size and shape. When Aussies see an Easter egg they say, You beauty, mate! The Aussie animals love doing an Easter egg hunt. But the poor critters at Bunyip Creek never get any Easter eggs! Its just too hard for the Easter bunny to get there. Can the other Aussi e animals help the Easter bunny make it to Bunyip Creek? ...Show more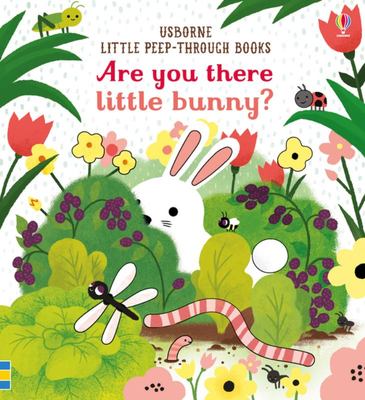 $14.99
AUD
Category: Easter | Series: Little Peep-Through Bks.
"In this beautifully illustrated hide-and-seek series, children can "spot" the bunny through a hole on each page... but when they turn the page it isn't the bunny at all! Very young children will love searching for the elusive bunny, and all the charming details and other animals they discover along the way." ...Show more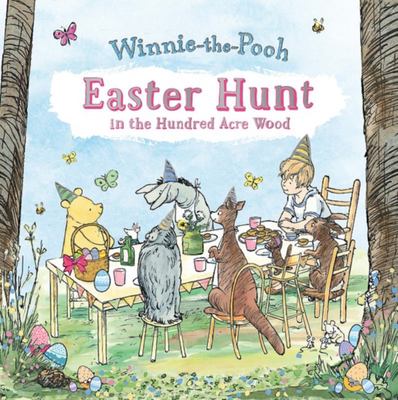 $16.99
AUD
Category: Easter | Series: Winnie-The-Pooh
"Get ready for the Easter Hunt in the Hundred Acre Wood! Join Pooh, Piglet, Owl and even gloomy Eeyore as they race through the wood to find their favourite things..."--Back cover.