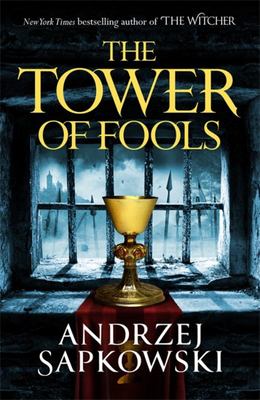 $32.99
AUD
Category: Fantasy
From the New York Times bestselling author of the legendary Witcher series--the books that inspired the Netflix show and the hit video games--comes the first in an epic new trilogy.   Reinmar of Bielawa, sometimes known as Reynevan, is a doctor, a magician and, according to some, a charlatan. And when a thoughtless indiscretion finds him caught in the crosshairs of powerful noble family, he is forced to flee his home.   But once he passes beyond the city borders, he finds that there are dangers ahead as well as behind. Strange mystical forces are gathering in the shadows. And pursued not only by the affronted Stercza brothers, bent on vengeance, but also by the Holy Inquisition, Reynevan finds himself in the Narrenturm, the Tower of Fools.   The Tower is an asylum for the mad, or for those who dare to think differently and challenge the prevailing order. And escaping the Tower, avoiding the conflict around him, and keeping his own sanity might prove a greater challenge than Reynevan ever imagined.     ...Show more
$32.99
AUD
Category: Fantasy | Series: Stormlight Archive Ser.
The Stormlight Archive saga continues inRhythm of War, the eagerly awaited sequel to Brandon Sanderson's #1New York Times bestsellingOathbringer, from an epic fantasy writer at the top of his game. After forming a coalition of human resistance against the enemy invasion, Dalinar Kholin and his Knights R adiant have spent a year fighting a protracted, brutal war. Neither side has gained an advantage. Now, as new technological discoveries begin to change the face of the war, the enemy prepares a bold and dangerous operation. The arms race that follows will challenge the very core of the Radiant ideals, and potentially reveal the secrets of the ancient tower that was once the heart of their strength.   ...Show more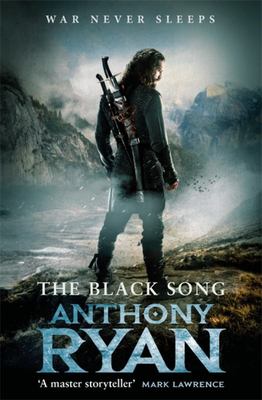 $27.99
AUD
$32.99
(15% off)
Category: Fantasy | Series: The\Darkblade War Ser.
The Black Song is the action-packed conclusion to the Raven's Blade series by Anthony Ryan, which began with The Wolf's Call. The Steel Horde has laid waste to the Venerable Kingdom, unleashing a storm of fire and blood. Now the leader of this mighty host - Kehlbrand, the warlord who thinks himself a go d - turns his eyes to the other merchant kingdoms. No one can stop his divine conquest. No one, perhaps, except Vaelin Al Sorna. Yet Vaelin is on the run, his own army in disarray. Worse, the new blood song he has acquired is as much a curse as a blessing, and seeks to guide him down a path far darker than he could have imagined...   ...Show more
$22.99
AUD
Category: Fantasy | Series: The\Witcher Ser.
Introducing Geralt the Witcher - revered and hated - who holds the line against the monsters plaguing humanity in the bestselling series that inspired the Witcher video games and a major Netflix show. Geralt of Rivia is a Witcher, a man whose magic powers and lifelong training have made him a brilliant fighter and a merciless assassin. Yet he is no ordinary killer: he hunts the vile fiends that ravage the land and attack the innocent. But not everything monstrous-looking is evil; not everything fair is good . . . and in every fairy tale there is a grain of truth. Andrzej Sapkowski, winner of the World Fantasy Lifetime Achievement award, started an international phenomenon with his Witcher series. The Last Wish is the perfect introduction to this one-of-a-kind fantasy world. ...Show more
$22.99
AUD
Category: Fantasy | Series: The Witcher
Geralt, the witcher of Rivia, is back - and this time he holds the fate of the whole land in his hands ... For more than a hundred years, humans, dwarves, gnomes and elves lived together in relative peace. But times have changed, the uneasy peace is over and now the races once again fight each other - a nd themselves: dwarves are killing their kinsmen, and elves are murdering humans and elves, at least those elves who are friendly to humans ... Into this tumultuous time is born a child for whom the witchers of the world have been waiting. Ciri, the granddaughter of Queen Calanthe, the Lioness of Cintra, has strange powers and a stranger destiny, for prophecy names her the Flame, one with the power to change the world - for good, or for evil ... Geralt, the witcher of Rivia, has taken Ciri to the relative safety of the Witchers' Settlement, but it soon becomes clear that Ciri isn't like the other witchers. As the political situation grows ever dimmer and the threat of war hangs almost palpably over the land, Geralt searches for someone to train Ciri's unique powers. But someone else has an eye on the young girl, someone who understand exactly what the prophecy means - and exactly what Ciri's power can do. This time Geralt may have met his match. ...Show more
$22.99
AUD
Category: Fantasy | Series: The Witcher
Geralt the Witcher races to find his missing ward, Ciri, in this fourth novel in the bestselling Witcher series that inspired the Netflix show and video games. The world has fallen into war. Ciri, the child of prophecy, has vanished. Hunted by friends and foes alike, she has taken on the guise of a pett y bandit and lives free for the first time in her life. But the net around her is closing. Geralt, the Witcher, has assembled a group of allies determined to rescue her. Both sides of the war have sent brutal mercenaries to hunt her down. Her crimes have made her famous. There is only one place left to run. The tower of the swallow is waiting... ...Show more
$22.99
AUD
Category: Fantasy | Series: The Witcher
Before he was Ciri's guardian, Geralt of Rivia was a legendary swordsman. Season of Storms is an adventure set in the world of the Witcher, the book series that inspired the hit Netflix show and bestselling video games. Geralt. The witcher whose mission is to protect ordinary people from the monsters cr eated with magic. A mutant who has the task of killing unnatural beings. He uses a magical sign, potions and the pride of every witcher - two swords, steel and silver. But what would happen if Geralt lost his weapons? Andrzej Sapkowski returns to his phenomenal world of the Witcher in a stand-alone novel where Geralt fights, travels and loves again, Dandelion sings and flies from trouble to trouble, sorcerers are scheming ... and across the whole world clouds are gathering. The season of storms is coming... ...Show more
$22.99
AUD
Category: Fantasy
From the #1 New York Times bestselling author of the Reckoners series, Words of Radiance, the Mistborn trilogy, and the Stormlight Archive comes the sequel to Skyward. The epic adventure continues in this story of a girl with a secret in a dangerous world at war for humanity's future. All her life, Spe nsa has dreamed of becoming a pilot. Of proving she's a hero like her father. She made it to the sky, but the truths she learned about her father were crushing. The rumors of his cowardice are true--he deserted his flight during battle against the Krell. Worse, though, he turned against his team and attacked them. Spensa is sure there's more to the story. And she's sure that whatever happened to her father in his starship could happen to her. When she made it outside the protective shell of her planet, she heard the stars--and it was terrifying. Everything Spensa has been taught about her world is a lie. But Spensa also discovered a few other things about herself--and she'll travel to the end of the galaxy to save humankind if she needs to. ...Show more
$19.99
AUD
Category: Fantasy | Series: Kingkiller Chronicles
Sequel to the extraordinary THE NAME OF THE WIND, THE WISE MAN'S FEAR is the second instalment of this superb fantasy trilogy from Patrick Rothfuss. This is the most exciting fantasy series since George R. R. Martin's A SONG OF ICE AND FIRE, and a must-read for all fans of HBO's GAME OF THRONES. Pickin g up the tale of Kvothe Kingkiller once again, we follow him into exile, into political intrigue, courtship, adventure, love and magic ... and further along the path that has turned Kvothe, the mightiest magician of his age, a legend in his own time, into Kote, the unassuming pub landlord. Packed with as much magic, adventure and home-grown drama as THE NAME OF THE WIND, this is a sequel in every way the equal to its predecessor and a must-read for all fantasy fans. Readable, engaging and gripping THE WISE MAN'S FEAR is the biggest and the best fantasy novel out there. ...Show more
$19.99
AUD
Category: Fantasy | Series: Six of Crows
The hotly-anticipated sequel to SIX OF CROWS, this is GAME OF THRONES meets OCEAN'S ELEVEN in a fantasy epic from the number 1 NEW YORK TIMES bestselling author Leigh Bardugo. Welcome to the world of the Grisha. Kaz Brekker and his crew of deadly outcasts have just pulled off a heist so daring even they didn't think they'd survive. But instead of divvying up a fat reward, they're right back to fighting for their lives. Double-crossed and badly weakened, the crew is low on resources, allies, and hope. As powerful forces from around the world descend on Ketterdam to root out the secrets of the dangerous drug known as jurda parem, old rivals and new enemies emerge to challenge Kaz's cunning and test the team's fragile loyalties. A war will be waged on the city's dark and twisting streets - a battle for revenge and redemption that will decide the fate of the Grisha world. As gripping, sweeping and memorable as the Grisha trilogy - SHADOW AND BONE, SIEGE AND STORM and RUIN AND RISING - this novel is perfect for fans of Sarah J. Maas, Laini Taylor, Kristin Cashore and GAME OF THRONES. Winner of the Teen Choice Book Award for Book of the Year. ...Show more
$32.99
AUD
Category: Fantasy
It started with poison and rebellion. It continues with war and witchcraft. The deadly siege of Silasta woke the ancient spirits, and the city-state must find its place in this new world of magic. But people and politics are always treacherous, and it will take all of Jovan and Kalina's skills to save t he city-state when witches and assassins set their sights to domination. Poison was only the beginning . . .   ...Show more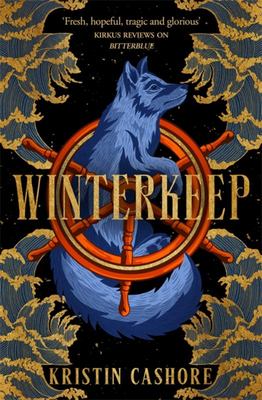 $32.99
AUD
Category: Fantasy
The highly anticipated next book in the New York Times bestselling, award-winning Graceling Realm series, which has sold 1.3 million copies. For the past five years, Bitterblue has reigned as Queen of Monsea, heroically rebuilding her nation after her father's horrific rule. After learning about the lan d of Torla in the east, she sends envoys to the closest nation there: Winterkeep--a place where telepathic foxes bond with humans, and people fly across the sky in wondrous airships. But when the envoys never return, having drowned under suspicious circumstances, Bitterblue sets off for Winterkeep herself, along with her spy Hava and her trusted colleague Giddon. On the way, tragedy strikes again--a tragedy with devastating political and personal ramifications. Meanwhile, in Winterkeep, Lovisa Cavenda waits and watches, a fire inside her that is always hungry. The teenage daughter of two powerful politicians, she is the key to unlocking everything--but only if she's willing to transcend the person she's been all her life. ...Show more