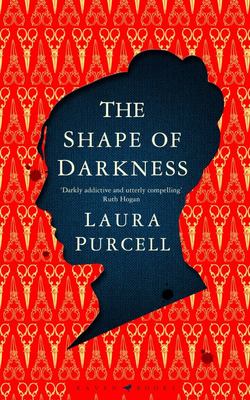 $29.99
AUD
Category: Horror
Wicked deeds require the cover of darkness... A struggling silhouette artist in Victorian Bath seeks out a renowned child spirit medium in order to speak to the dead - and to try and identify their killers - in this beguiling new tale from Laura Purcell.Silhouette artist Agnes is struggling to keep her business afloat. Still recovering from a serious illness herself, making enough money to support her elderly mother and her orphaned nephew Cedric has never been easy, but then one of her clients is murdered shortly after sitting for Agnes, and then another, and another... Desperately seeking an answer, Agnes approaches Pearl, a child spirit medium lodging in Bath with her older half-sister and her ailing father, hoping that if Pearl can make contact with those who died, they might reveal who killed them. But Agnes and Pearl quickly discover that instead they may have opened the door to something that they can never put back...What secrets lie hidden in the darkness? ...Show more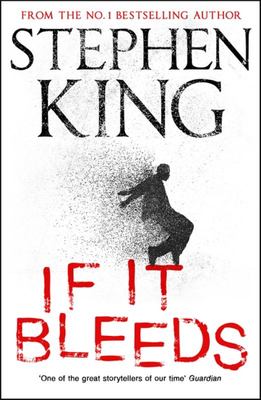 $32.99
AUD
Category: Horror
From #1 New York Times bestselling author, legendary storyteller, and master of short fiction Stephen King comes an extraordinary collection of four new and compelling novellas--Mr. Harrigan's Phone, The Life of Chuck, Rat, and the title story If It Bleeds--each pulling you into intriguing and frighteni ng places. The novella is a form King has returned to over and over again in the course of his amazing career, and many have been made into iconic films, including "The Body" (Stand By Me) and "Rita Hayworth and Shawshank Redemption" (Shawshank Redemption). Like Four Past Midnight, Different Seasons, and most recently Full Dark, No Stars, If It Bleeds is a uniquely satisfying collection of longer short fiction by an incomparably gifted writer.   ...Show more
$22.99
AUD
Category: Horror | Series: The\Shining Ser.
This inspiring and compelling book has won ten awards to date, including Honorable Mentions at the December 2012 New England and London Book Festivals, October 2012 Southern California Book Festival and June 2012 New York Book Festival in the category of Spiritual books; is winner of the North American Bookdealers´ Exchange (NABE) Pinnacle Award for "Inspirational" books in Spring 2011; and has become a much sought-after reference for people seeking to affect positive change around the globe. Readers are: * taught how to recognize, harness and channel positive personal power for the betterment of themselves, their loved ones, associates and our universe * provided an invaluable checklist of great leadership behaviors and attitudes * taught how to recognize controlling behaviors of others and the negative patterns in society * inspired to be the best they can be * compelled to ask themselves "why am I here; what good can I do for humanity?" * taught how to recognize a self-limiting posture so they can improve their level of self-awareness......to the point of real self-intelligence and, by so doing, break free of life's boxes, labels and restrictions * encouraged to erase their fears, trust their abilities and remove their baggage........and take the journey to empowerment and fulfilment in everything they do! ...Show more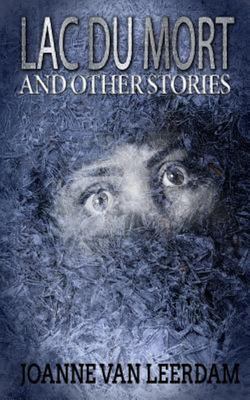 $14.99
AUD
Category: Horror
From the macabre to the deeply disturbing, Lac Du Mort and Other Stories delivers eight chilling tales that will please lovers of horror and dark fiction.
It
by Stephen King
$22.99
AUD
Category: Horror
'They float...and when you're down here with me, you'll float, too.' Derry, Maine is just an ordinary town: familiar, well-ordered for the most part, a good place to live. It is a group of children who see - and feel - what makes Derry so horribly different. In the storm drains, in the sewers, IT lu rks, taking on the shape of every nightmare, each one's deepest dread. Sometimes is appears as an evil clown named Pennywise and sometimes IT reaches up, seizing, tearing, killing . . . Time passes and the children grow up, move away and forget. Until they are called back, once more to confront IT as IT stirs and coils in the sullen depths of their memories, emerging again to make their past nightmares a terrible present reality. ...Show more
$22.99
AUD
Category: Horror | Series: The\Shining Ser.
Soon to be a major motion picture starring Ewan McGregor! An epic war between good and evil, a gory, glorious story that will thrill the millions of hyper-devoted readers of The Shining and wildly satisfy anyone new to the territory of this icon in the King canon. Following a childhood haunted by terrif ying events at the Overlook Hotel, Danny Torrance has been drifting for decades. Finally, he settles into a job at a nursing home where he draws on his remnant 'shining' power to help people pass on. Then he meets Abra Stone, a young girl with the brightest 'shining' ever seen. But her gift is attracting a tribe of paranormals. They may look harmless, old and devoted to their Recreational Vehicles, but The True Knot live off the 'steam' that children like Abra produce. Now Dan must confront his old demons as he battles for Abra's soul and survival... ...Show more
$22.99
AUD
Category: Horror
An unspeakable crime. A confounding investigation. At a time when the King brand has never been stronger, he has delivered one of his most unsettling and compulsively readable stories.   An eleven-year-old boy's violated corpse is found in a town park. Eyewitnesses and fingerprints point unmistakably t o one of Flint City's most popular citizens. He is Terry Maitland, Little League coach, English teacher, husband, and father of two girls. Detective Ralph Anderson, whose son Maitland once coached, orders a quick and very public arrest. Maitland has an alibi, but Anderson and the district attorney soon add DNA evidence to go with the fingerprints and witnesses. Their case seems ironclad.   As the investigation expands and horrifying answers begin to emerge, King's propulsive story kicks into high gear, generating strong tension and almost unbearable suspense. Terry Maitland seems like a nice guy, but is he wearing another face? When the answer comes, it will shock you as only Stephen King can. Now an HBO limited series starring Ben Mendelsohn.  ...Show more
It
by Stephen King
$22.99
AUD
Category: Horror
NOW A MAJOR MOTION PICTURE - Stephen King's terrifying classic. 'They float...and when you're down here with me, you'll float, too.' Derry, Maine is just an ordinary town: familiar, well-ordered for the most part, a good place to live. It is a group of children who see - and feel - what makes Derry so h orribly different. In the storm drains, in the sewers, IT lurks, taking on the shape of every nightmare, each one's deepest dread. Sometimes is appears as an evil clown named Pennywise and sometimes IT reaches up, seizing, tearing, killing . . . Time passes and the children grow up, move away and forget. Until they are called back, once more to confront IT as IT stirs and coils in the sullen depths of their memories, emerging again to make their past nightmares a terrible present reality. ...Show more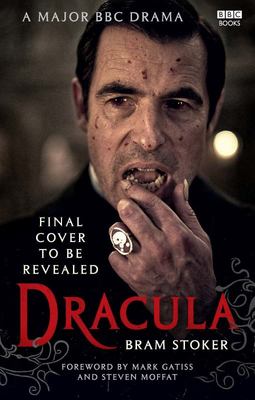 $19.99
AUD
Category: Horror
"We are in Transylvania; and Transylvania is not England. Our ways are not your ways, and there shall be to you many strange things." Bram Stoker's classic horror novel tells the story of English lawyer Johnathan Harker, who travels to Transylvania on business with the reclusive Count Dracula. Harker so on discovers Dracula's true nature- he is an immortal 15th century noble with an insatiable appetite for blood. Dracula, sensing new opportunities to feed and spread his undead curse, sets his sight on England, and Harker's fiance, the spitting image of his late wife. Accompanying the new BBC series from Mark Gatiss and Steven Moffat, creators of Sherlock, starring Claes Bang as Count Dracula. This Tie-in edition will introduce a whole new generation of fans to the wonders of Stoker's original novel. ...Show more
$22.99
AUD
Category: Horror
A #1 New York Times BestsellerAn Edgar Award-winning Author In a future so real and near it might be now, something happens when women go to sleep: they become shrouded in a cocoon-like gauze. If they are awakened, if the gauze wrapping their bodies is disturbed or violated, the women become feral and spectacularly violent. And while they sleep they go to another place, a better place, where harmony prevails and conflict is rare. One woman, the mysterious "Eve Black," is immune to the blessing or curse of the sleeping disease. Is Eve a medical anomaly to be studied? Or is she a demon who must be slain? Abandoned, left to their increasingly primal urges, the men divide into warring factions, some wanting to kill Eve, some to save her. Others exploit the chaos to wreak their own vengeance on new enemies. All turn to violence in a suddenly all-male world.   ...Show more
Carmilla
by Joseph Sheridan Le Fanu
$19.99
AUD
Category: Horror
A beautiful gift edition of this cult classic female vampire story, which predated and greatly influenced Dracula. "I have been in love with no one, and never shall," she whispered, "unless it should be with you." A lonely castle, deep in the Styrian forest - here Laura leads a solitary life, with only her elderly father for company, until a moonlit night brings an unexpected guest to the schloss. At first Laura is glad to finally have a female companion of her own age, but her new friend's strange habits and eerie nocturnal wanderings quickly become unsettling, and soon a ghastly truth is revealed. Suffused with gothic horror and sexual tension, Carmilla predated Dracula by 26 years, has inspired generations of writers and is the foundation of the lesbian vampire myth. ...Show more