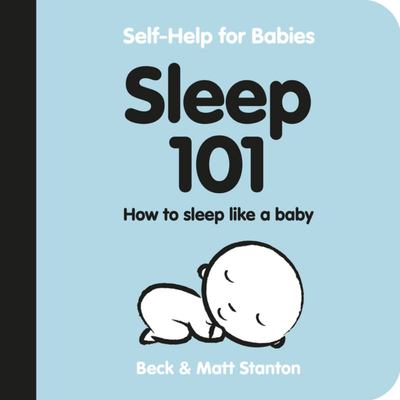 $14.99
AUD
Category: Humour | Series: Self-Help for Babies
Self-Help for Babies: if you don't laugh, you'll cry. Dear Baby Do you feel like sleeping is a dream, but getting to sleep is a nightmare? Don't worry. A lot of babies feel this way. We're here to help you get the sleep you deserve, in the places you love. Sweet dreams! If you've had a baby, you've no doubt had some well-meaning parent smugly say, 'You know, babies don't come with a manual.' Well, now your newborn can READ the manual with Self-Help for Babies, a hilarious new series from bestselling Australian authors Beck and Matt Stanton. ...Show more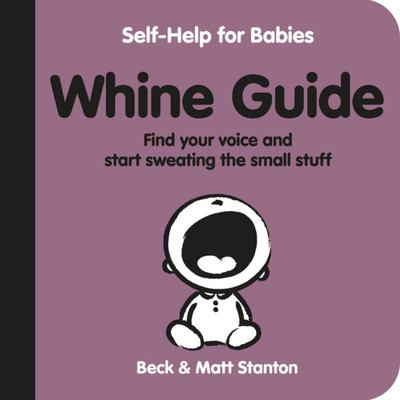 $14.99
AUD
Category: Humour | Series: Self-Help for Babies
Self-Help for Babies: if you don't laugh, you'll cry. Dear Baby Do you feel like you're speaking a million words a minute, but no one truly understands you? Don't worry. A lot of babies feel this way. We're here to help you get your message across, when it matters most. Chat soon! If you've had a baby , you've no doubt had some well-meaning parent smugly say, 'You know, babies don't come with a manual.' Well, now your newborn can READ the manual with Self-Help for Babies, a hilarious new series from bestselling Australian authors Beck and Matt Stanton. ...Show more
$19.99
AUD
Category: Humour
Profane, affectionate, and radically honest, California Book Award-winning author Adam Mansbach's verses perfectly capture the familiar-and unspoken-tribulations of putting your little angel down for the night. In the process, they open up a conversation about parenting, granting us permission to admit our frustrations, and laugh at their absurdity. With illustrations by Ricardo Cortes, Go the F**k to Sleepis beautiful, subversive and pants-wettingly funny-a book for parents new, old and expectant. You probably should not read it to your children. ...Show more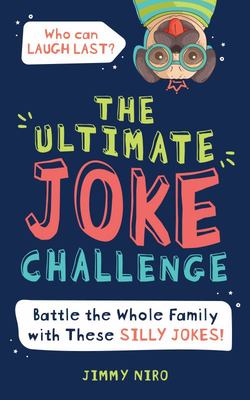 $14.99
AUD
Category: Humour
The Ultimate Joke Challenge is all fun and games...until somebody gets a bad case of the giggles In this epic showdown, players compete in multi-level rounds with lots of hilarious jokes, silly tongue twisters, bonus activities, and more, to answer the ultimate question: who will get the most laughs? Chock full of hundreds of rib-tickling jokes for kids ages 8 to 12 and the whole family, this clean game book perfect for reluctant young readers is sure to be a knockout for entertaining game nights, road trips, sleepovers, and beyond Just try not to laugh Makes the perfect silly kids jokes book gift for boys and girls for birthdays, holiday stocking stuffers, Easter baskets, and more On your mark, get set...start joking Features include: 8 joke rounds, plus A fill-in-the-blank joke round Tongue-twister round Shout challenge round Mumble challenge round Charades round Total knockout tiebreaker round ...Show more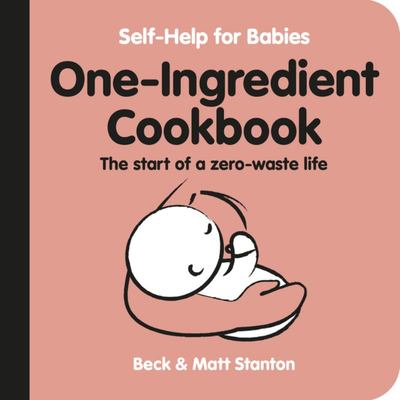 $14.99
AUD
Category: Humour | Series: Self-Help for Babies
Self-Help for Babies: if you don't laugh, you'll cry.Dear BabyDo you feel like every meal is the same, and perhaps a little variety would be nice?Don't worry. A lot of babies feel this way.We're here to help you spice up the menu, and rediscover the joy of feeding.Bon appetit!If you've had a baby, you'v e no doubt had some well-meaning jerk smugly say, 'You know, babies don't come with a manual.'Well, now your newborn can read the manual with Self-Help for Babies, a hilarious new series from bestselling Australian authors Beck and Matt Stanton. ...Show more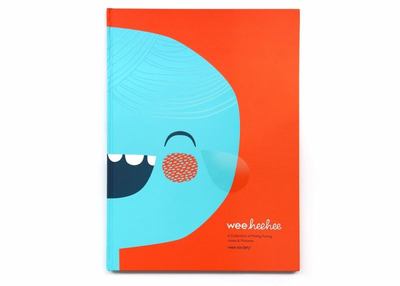 $39.99
AUD
Category: Humour | Series: Wee Society Ser.
Nothing brings people together like sharing a good giggle. And according to doctors and researchers, telling jokes is linked to higher intelligence, creativity, sociability, empathy, and self-esteem in kids. That's why the folks at Wee Society created this artfully designed book of jokes and pictures. Inside the over-sized volume are tips for just-right joke telling, a spot for recording people's reactions, and a riddle to illustrate. It's perfect for little comedians to practice their funny stuff. ...Show more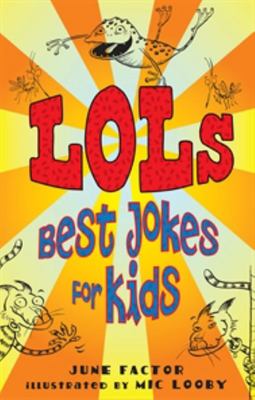 $9.99
AUD
Category: Humour
Why do bulldogs have such flat noses? Because they keep chasing parked cars. What is a twip? A twip is what a wabbit takes when it wides on twains. What must you be careful not to do when it's raining cats and dogs? Step in a poodle. A laugh-out-loud collection of jokes, riddles, rhymes and sayings from kids around Australia, first issued as June Factor's Juicy Jumping Joke Book. ...Show more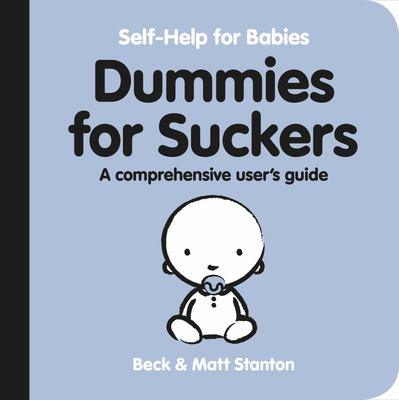 $14.99
AUD
Category: Humour | Series: Self-Help for Babies
Self-Help for Babies: if you don't laugh, you'll cry.Dear BabyDo you feel like no one understands the relationship you have with your dummy?Don't worry. A lot of babies feel this way.We're here to help you get the comfort you need, from the dummy you love.Happy sucking!If you've had a baby, you've no do ubt had some well-meaning parent smugly say, 'You know, babies don't come with a manual.'Well, now your newborn can READ the manual with Self-Help for Babies, a hilarious new series from bestselling Australian authors Beck and Matt Stanton. ...Show more
$32.99
AUD
Category: Humour
Nat's What I Reckon was the tattooed lockdown saviour we didn't know we needed, rescuing us from packet food, jar sauce and total boredom with his hilarious viral recipe videos that got us cooking at home like champions again. Now that we've cooked our way out of lockdown and are wondering what the hell to do next, Nat's back – and he's ready to teach us more about life in this thoroughly unhelpful (but maybe actually kinda helpful) self-help guide. Nat's already shown us that jar sauce can get f*cked. But what else is sh*t – and what's actually not sh*t? Is it all as bad as we feel like it is most of the time? No part of our weird world and idiotic behaviour is spared as our long-haired guru tells us what he reckons about it all – and amps up the flavour with some eye-watering stories from his early years before a sweary video about pasta sauce shot him to global fame. With Nat's nine no-nonsense rules, you'll be on the road to being less of a d*ckhead faster than you can say 'quarantine spirit risotto with parzley on top'. And if you screw it up: it doesn't bloody Parramatta, champ. Features a small illustrated selection of Nat's favourite recipes.   ...Show more
$19.99
AUD
Category: Humour
Through brilliant, tongue-in-cheek illustrations depicting the panorama of migrant experiences, celebrated artist Nash Weerasekera provides a compelling, myth-busting, sometimes challenging and always funny 'how to' guide for new arrivals and those who welcome them.  
$29.99
AUD
Category: Humour
From the bestselling author of Strayapedia comes the definitive dictionary of the year the world went to sh*t