$34.99
AUD
Category: Military
Anthony 'Harry' Moffitt spent more than twenty years in the SAS. His decades of service and his multiple tours in East Timor, Iraq and Afghanistan made him one of the regiment's most experienced and recognised figures.   Alongside the SAS, Harry's other lifetime love is cricket. An improvised game of cr icket was often the circuit-breaker Harry and his team needed after the tension of operations. He began a tradition of organising matches wherever he was sent, whether it was in the mountains of East Timor with a fugitive rebel leader, or on the dusty streets of Baghdad, or in exposed Forward Operating Bases in the hills of Afghanistan. Soldiers, locals and even visiting politicians played in these spontaneous yet often bridge-building games. As part of the tradition, Harry also started to take a cricket bat with him on operational tours, eleven of them in total. They'd often go outside the wire with him and end up signed by those he met or fought alongside. These eleven bats form the basis for Harry's extraordinary memoir. It's a book about combat, and what it takes to serve in one of the world's most elite formations. It's a book about the toll that war takes on soldiers and their loved ones. And it's a book about the healing power of cricket, and how a game can break down borders in even the most desperate of circumstances.     ...Show more
$27.99
AUD
Category: Military
An epic yarn based on the true story of a great Australian war horse who rode with bravery and valour at Gallipoli, the desert campaigns of Egypt, and Palestine.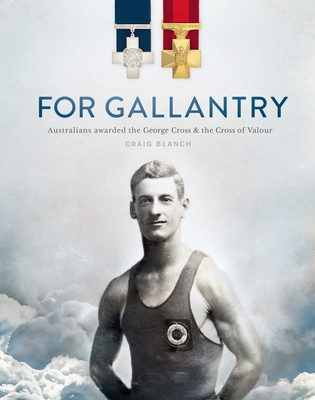 $64.99
AUD
$69.99
(7% off)
Category: Military
From the frozen wastes of Antarctica to the burning ruins of the Bali bombings, For Gallantry tells the stories of the 28 Australians awarded the nation's highest non-combat awards for bravery: the Imperial George Cross and its Australian Honours and Awards replacement, the Cross of Valour. Created to m ark extraordinary deeds away from the field of battle, the awards are the non-combat equivalent of the coveted Victoria Cross. More than a quarter of the recipients were awarded posthumously — testimony to the selflessness recognised by the decorations. They came from all walks of life. From teachers and farmers to defence force members and firefighters, theirs are stories of incredible physical and moral courage. Some were recognised for single heroic acts, others for their conduct over many months of terrible adversity. With assistance from the sole surviving Australian holder of the George Cross, and recipients of the Cross of Valour, For Gallantry profiles their heroic actions in a dedicated volume for the first time. 'Courageous behaviour comes in many forms. For Gallantry tells the remarkable true stories of some of Australia's most selfless people. A beautifully illustrated work that keeps you captivated from the first page.' — Dan Keighran VC ...Show more
$32.99
AUD
Category: Military
An extraordinary first-person story of a boy from the Queensland bush who survived the dangers of Bomber Command to become Qantas' last navigator.
$35.00
AUD
Category: Military
In the First World War of 1914-1918, thousands of boys across Australia and New Zealand lied about their age, forged a parent's signature and left to fight on the other side of the world. Though some were as young as thirteen, they soon found they could die as well as any man. Like Peter Pan's lost boys , they have remained forever young. These are their stories.This extraordinary book captures the incredible and previously untold stories of forty Anzac boys who fought in the First World War, from Gallipoli to the Armistice. Featuring haunting images of the boys taken at training camps and behind the lines, these tales are both heartbreaking and rousing, full of daring, ingenuity, recklessness, random horror and capricious luck.A unique perspective on the First World War, THE LOST BOYS is military history made deeply personal, a powerful homage to youthful bravery and a poignant reminder of the sacrifice of war. ...Show more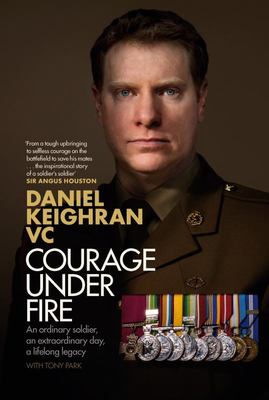 Courage Under Fire
by Daniel Keighran; Tony Park (As told to)
$39.99
AUD
$44.99
(11% off)
Category: Military
'A man selfless in the face of threat. Courageous in the face of terror. Generous in the face of suffering. And humble in the face of an honour bestowed.' Dame Quentin Bryce On 24 August 2010, in battle in Afghanistan, Corporal Daniel Keighran risked his life in a hail of gunfire to save his fellow sold iers. His actions saw him awarded the Victoria Cross for Australia, making him the 99th Australian to receive our country's highest award for bravery. Courage Under Fire tells of Daniel's unlikely journey to become one of Australia's most celebrated soldiers. Growing up was tough for Daniel. When he was eleven, his father showed up in his life, for the first time, with a gunshot wound to the stomach. He relocated his son, daughter and their mother 400 kilometres away from their loving grandparents and a coastal home to a shack with a dirt floor in outback Queensland. From then on, Daniel fought to maintain a sense of order and purpose amid the chaos of family violence and criminal activity. Inspired by his much-loved grandfather, a WWII veteran, Daniel joined the army. There he found the structure that was missing from his teen years. Although just 17, Daniel adapted quickly to the demands of life in the military, always willing to learn, always wanting to grow, always seeking to emulate the example of his grandfather. Courage Under Fire is an outstanding military memoir, packed with tales of multiple tours, accounts of extraordinary camaraderie, and a reflection on the unseen cost of service. Most of all it is a testament to the idea that anything is possible if you know what you stand for. PRAISE FOR COURAGE UNDER FIRE 'One of Australia's most reluctant heroes. A raw, honest, humorous and inspirational story of a modern soldier and the burden of heroism.' Mark Donaldson VC 'From a tough upbringing in outback Queensland to selfless courage on the battlefield in Afghanistan to save his mates, this book tells the inspirational story of a soldier's soldier.' Air Chief Marshal Sir Angus Houston AK, AFC (Ret'd) 'Daniel Keighran would say that he was an ordinary man, just a soldier doing his job. From the occasional chaos and sometimes drama, of his upbringing, in the Army he became remarkable. His gallantry and willingness to put his life on the line is an inspiration to every other man and woman in uniform and to the wider Australian community. His humility and self-effacement since his award only adds to our admiration of this exceptional man.' General Sir Peter Cosgrove AK, AC(Mil), CVO, MC (Ret'd) 'Courage Under Fire reveals the character of a man who wears humility more comfortably than his medals. Leadership can't be taught, but it can be learned. The power is in the story. To read this one is to be a better person and a better leader.' Dr Brendan Nelson AO'Daniel Keighran's story, from humble beginnings to national celebrity, is one of personal character, extraordinary courage and deep compassion for his mates. His story will make all Australians proud.' Major General John Cantwell AO, DSC (Ret'd) 'The Royal Australian Regiment, to which Dan belonged, has the motto "Duty First". He is the epitome of what that requires of those who serve in its ranks. He is a great Australian with a great Australian story to tell.' Lieutenant General David Morrison AO (Ret'd) ...Show more
$34.99
AUD
Category: Military
 From the best-selling author of The Commando and Born to Fight comes a fascinating investigation of modern warfare that combines methodical research and the fast-paced action of battle with the personal stories of the combatants on both sides of the line. Taking us from the suburbs of western Sydney and Australia's military army bases, to the battlefields of Afghanistan and Iraq, this is a remarkable book that reveals the as-yet untold story of the battle for Mosul and the secret involvement of Australians on both sides of the war - both our Commandos and Australian ISIS fighters. Mosul details the rise of ISIS influence in Australia, the Iran and Australia allegiance to fight Daesh and shows what led up to the battle and the ramifications that are still being felt at home - by our soldiers and the victims of that war. Ben Mckelvey has extraordinary access to SOOCOMD/2COMMANDO units - the most decorated modern Australian fighting unit; ISOF - Iraq's premier fighters; Yazidis women who had been slaves of ISIS; returned Commandos and their devastated families, and explains how petty criminals in Western Sydney became some of our worst jihadists who took their families to Iraq to fight for ISIS. Focusing on the stories of key figures like 2 Commando's Ian Turner and one of Australia's most infamous Jihadist, Khaled Sharrouf, Mckelvey takes us the heart of this brutal battle and brings history to life in an honest, thoughtful and compelling examination of modern warfare. A must-read for anyone interested in modern military history. ...Show more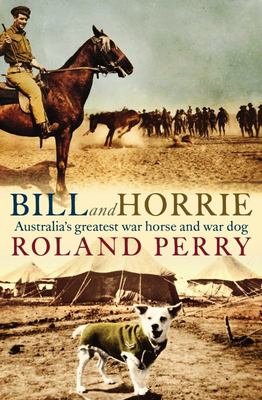 $29.99
AUD
Category: Military
Two bestselling stories of Australian animals during wartime, now in one volume.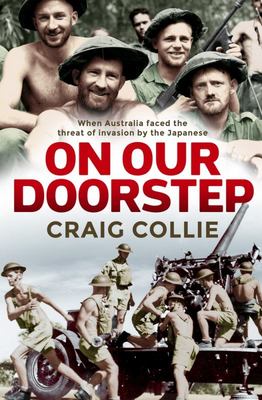 $27.99
AUD
$32.99
(15% off)
Category: Military
In 1942 Australia faced the threat of invasion by the Japanese. This is what happened.  
$35.00
AUD
Category: Military
Soldier-scholar David Kilcullen shows what opponents of the West have learned during the last quarter-century of conflict. Just a few years ago, people spoke of the US as a hyperpower -- a titan stalking the world stage with more relative power than any empire in history. Yet as early as 1993, newly ap pointed CIA director James Woolsey pointed out that although Western powers had 'slain a large dragon' by defeating the Soviet Union in the Cold War, they now faced a 'bewildering variety of poisonous snakes'. In this book, Killcullen explains what happened to the 'snakes' (non-state threats, including from terrorists and guerrillas) and the 'dragons' (state-based competitors such as Russia and China). He explores how enemies learn under conditions of conflict, and examines how Western dominance over a very particular, narrowly defined form of warfare has forced adversaries to adapt in ways that present serious new challenges to America and its allies. State and non-state threats have increasingly come to resemble each other, Kilcullen argues, with states adopting non-state techniques and non-state actors now able to access levels of precision and lethal weapon-systems once only available to governments. A counterintuitive look at this new, vastly more complex environment, The Dragons and the Snakes not only reshaped our understanding of the West's enemies' capabilities, but also shows how we can respond, given the increasing limits on US power. ...Show more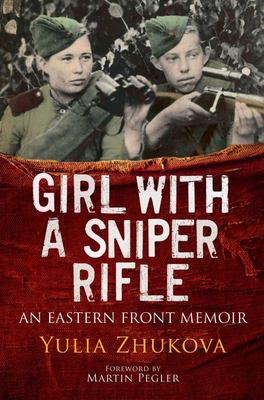 $29.99
AUD
Category: Military
In this vivid first-hand account we gain unique access to the inner workings of Stalin's Central Women's Sniper School, near Podolsk in Western Russia. Luliia was a dedicated member of the Komsomol (the Soviet communist youth organisation) and her parents worked for the NKVD. She started at the sniper school and eventually became a valued member of her battalion during operations against Prussia. She persevered through eight months of training before leaving for the Front on 24th November 1944 just days after qualifying. Joining the third Belorussian Front her battalion endured rounds of German mortar as well as loudspeaker announcements beckoning them to come over to the German side. Luliia recounts how they would be in the field for days, regularly facing the enemy in terrifying one-on-one encounters. She sets down the euphoria of her first hit and starting her "battle count" but her reflection on how it was also the ending of a life. These feelings fade as she recounts the barbarous actions of Hitler's Nazi Germany. She recall how the women were once nearly overrun by Germans at their house when other Red Army formations had moved off and failed to tell them. She also details a nine-day stand-off they endured encircled by Germans in Landsberg.   ...Show more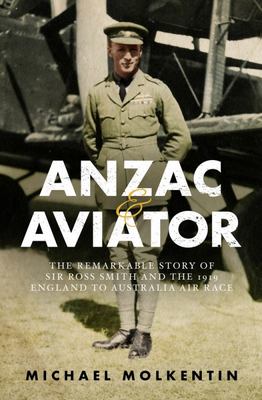 $32.99
AUD
Category: Military
The story of extraordinary Australian, Ross Smith, who rode to war at Gallipoli on horseback and by the end of the war, was one of the most highly awarded fighter pilots.