$24.99
AUD
Category: Romance | Series: The\After Ser.
Book Two of the After series-the internet sensation with millions of readers. Tessa didn't plan on meeting H. during her freshman year of college. But now that she has, her life will never be the same.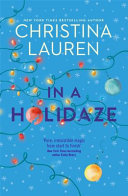 $29.99
AUD
Category: Romance
Love Actually meets Groundhog Day in this quintessential holiday romance . . . It's the most wonderful time of the year . . . but not for Maelyn Jones. She's living with her parents, hates her going-nowhere job and has just made a romantic error of epic proportions. But perhaps worst of all, this is th e last Christmas Mae will be at her favourite place in the world - the snowy cabin where she and her family have spent every holiday since she was born. Mentally melting down as she drives away for the final time, Mae throws out what she thinks is a simple plea to the universe: Please. Show me what will make me happy. The next thing she knows, everything goes black . . . When Mae gasps awake, she's back on an airplane, beginning the same holiday all over again. With one hilarious disaster after another sending her back to the plane, Mae must figure out how to break free of the strange time loop - and finally get her true love under the mistletoe. Jam-packed with yuletide cheer, an unforgettable cast of characters, and Christina Lauren's trademark hilarious hijinks, this swoon-worthy romantic read will make you believe in the power of wishes and the magic of the holidays. Find out why readers LOVE Christina Lauren: 'Witty and downright hilarious . . . a perfect feel-good romantic comedy' Helen Hoang, author of The Kiss Quotient 'Pure joy' Sally Thorne, USA Today bestselling author of The Hating Game 'What a joyful, warm, touching book! This is the book to read if you want to smile so hard your face hurts' Jasmine Guillory, New York Times bestselling author of The Proposal 'A sexy, hilarious rom-com . . . Perfect for fans of Jasmine Guillory and Sally Thorne' Booklist 'Will we ever stop falling in love with Christina Lauren's fictional men? The answer to this is HECK NO' Fangirlish ...Show more
$24.99
AUD
Category: Romance | Series: The\after Ser.
Book 2 of the After series--newly revised and expanded, Anna Todd's After fanfiction racked up one billion reads online and captivated readers across the globe. Experience the internet's most talked-about book for yourself from the writer Cosmopolitan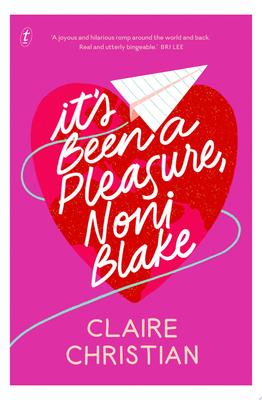 $32.99
AUD
Category: Romance
A quirky, feel-good romantic comedy about creating the life you want. Noni didn't expect to be starting over again at the age of thirty-six. But eighteen months after the end of her long-term relationship, she knows it's time to find out what's next. While an encounter with a sexy blonde firefighter is a welcome entry back into the dating world, Noni soon realises she's looking for more than just a series of brief-if pleasurable-encounters. That's how she finds herself travelling to Europe to track down the one that got away- the alluring, elusive Molly. But Europe has other surprises in store, not least of which is Beau, a tall, sexy, tattooist from Edinburgh...   ...Show more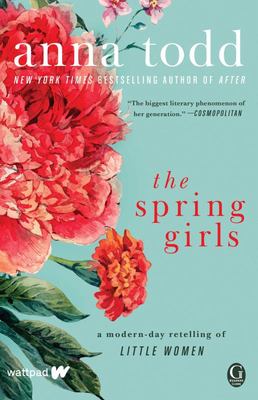 $24.99
AUD
Category: Romance
Four sisters desperately seeking the blueprints to life--the modern-day retelling of Louisa May Alcott's Little Women like only Anna Todd (After, Imagines) could do.   The Spring Girls--Meg, Jo, Beth, and Amy--are a force of nature on the New Orleans military base where they live. As different as they are, with their father on tour in Iraq and their mother hiding something, their fears are very much the same. Struggling to build lives they can be proud of and that will lift them out of their humble station in life, one year will determine all that their futures can become.   The oldest, Meg, will be an officer's wife and enter military society like so many of the women she admires. If her passion--and her reputation--don't derail her.   Beth, the workhorse of the family, is afraid to leave the house, is afraid she'll never figure out who she really is.   Jo just wants out. Wishing she could skip to graduation, she dreams of a life in New York City and a career in journalism where she can impact the world. Nothing can stop her--not even love.   And Amy, the youngest, is watching all her sisters, learning from how they handle themselves. For better or worse.   With plenty of sass, romance, and drama, The Spring Girls revisits Louisa May Alcott's classic Little Women, and brings its themes of love, war, class, adolescence, and family into the language of the twenty-first century. ...Show more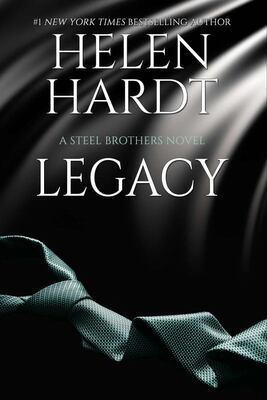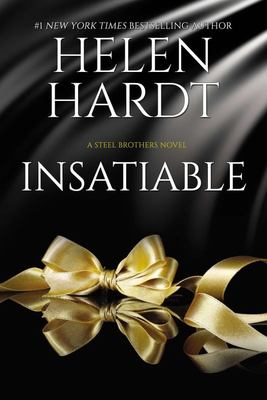 $29.99
AUD
Category: Romance | Series: Steel Brothers Saga Ser.
Perhaps some memories are better left buried. Marjorie Steel and Bryce Simpson have finally declared their love for each other, but their chance for happiness is once again yanked out from under them. As Marjorie is forced to confront her demons and find an inner strength to save herself and another, B ryce rushes to solve the puzzles his dead father left behind. An ominous lawyer, twins with a secret, and a premature birth present new obstacles as the two lovers scramble to escape the conundrum and leave their families in peace, all while their desire for each other becomes more and more insatiable. When an unexpected figure from the past emerges, leaving them both thunderstruck, the mystery deepens even further. It's a race for healing. It's a race for love.And Marjorie and Bryce are determined to have their happy ending. ...Show more
$24.99
AUD
Category: Romance | Series: The\After Ser.
Book Three of the After series--now newly revised and expanded, Anna Todd's After fanfiction racked up 1 billion reads online and captivated readers across the globe. Experience the Internet's most talked-about book for yourself! Tessa and Hardin's love was complicated before. Now it's more confusing t han ever. AFTER WE FELL...Life will never be the same. #HESSA Just as Tessa makes the biggest decision of her life, everything changes. Revelations about first her family, and then Hardin's, throw everything they knew before in doubt and makes their hard-won future together more difficult to claim. Tessa's life begins to come unglued. Nothing is what she thought it was. Not her friends. Not her family. The one person she should be able to rely on, Hardin, is furious when he discovers the massive secret she's been keeping. And rather than being understanding, he turns to sabotage. Tessa knows Hardin loves her and will do anything to protect her, but there's a difference between loving someone and being able to have them in your life. This cycle of jealousy, unpredictable anger, and forgiveness is exhausting. She's never felt so intensely for anyone, so exhilarated by someone's kiss--but is the irrepressible heat between her and Hardin worth all the drama? Love used to be enough to hold them together. But if Tessa follows her heart now, will it be...the end? ...Show more
$14.99
AUD
Category: Romance
Goodread's Romance Book of the Year, 2018 A Washington Post Book of the Year, 2018 An AmazonBook of the Year, 2018 Cosmopolitan's 33 Books to Get Excited About in 2018 Elle Best Summer Reads 2018 __________ A heartwarming and refreshing debut novel that proves one thing: there's not enough data in the w orld to predict what will make your heart tick. It's high time for Stella Lane to settle down and find a husband - or so her mother tells her. This is no easy task for a wealthy, successful woman like Stella, who also happens to have Asperger's. Analyzing data is easy; handling the awkwardness of one-on-one dates is hard. To overcome her lack of dating experience, Stella decides to hire a male escort to teach her how to be a good girlfriend. Faced with mounting bills, Michael decides to use his good looks and charm to make extra cash on the side. He has a very firm no repeat customer policy, but he's tempted to bend that rule when Stella approaches him with an unconventional proposal. The more time they spend together, the harder Michael falls for this disarming woman with a beautiful mind, and Stella discovers that love defies logic. Heart-tugging, sexy and utterly joyful - The Kiss Quotient is a book for anyone who has been in love, or in lust... ...Show more
$32.99
AUD
Category: Romance | Series: The\Dragon Heart Legacy Ser.
Mists, shimmering silver fingers, rose over the pale green water of the lake. They twined and twisted toward a sky quietly gray, while in the east, over the hills, a pink blush waited, like a held breath, to waken.Breen Kelly had always been a rule follower. So, when her father left when she was twelve years old, promising to return, she waited. Now, more than a decade later, she's working at a job she hates and is tired of the life that playing by the rules has dealt her. It's time to make a change. Breen makes a leap into the unknown with a summer trip to Ireland - her father's homeland. Little does she know how much of a leap until a walk in the woods leads her through a portal into another world - Talamh - where Breen will find magic, family and a destiny she could never have dreamed ofFrom Sunday Times bestseller Nora Roberts - a tale of adventure, magic and finding your home ...Show more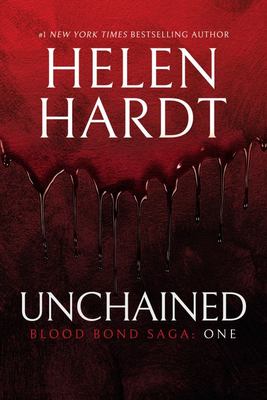 $24.99
AUD
Category: Romance | Series: Blood Bond Saga Volume 1 Ser.
Dante Gabriel is starving. What he craves is red gold--human blood. After being held captive as a blood slave to a female vampire for years, he has finally escaped. Unchained at last, he follows his nose to the nearest blood bank to sate his hunger.   ER nurse Erin Hamilton expects just another busy n ight shift...until she finds a gorgeous stranger vandalizing the hospital blood bank. Though her logic tells her to turn him in, she's pulled by stronger and unfamiliar emotions to protect the man who seems oddly infatuated with her scent. Chemistry sizzles between them, but Dante, plagued by nightmares of his time in captivity, fears he won't be able to control himself...especially when he discovers a secret she doesn't even know she's hiding. ...Show more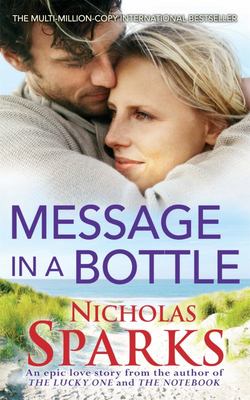 $19.99
AUD
Category: Romance
In a moment of desolation on a windswept beach, Garrett bottles his words of undying love for a lost woman, and throws them to the sea. My dearest Catherine, I miss you my darling, as I always do, but today is particularly hard because the ocean has been singing to me, and the song is that of our life t ogether ...But the bottle is picked up by Theresa, a mother with a shattered past, who feels unaccountably drawn to this lonely man. Who are this couple? What is their story? Beginning a search that will take her to a sunlit coastal town and an unexpected confrontation, it is a tale that resonates with everlasting love and the enduring promise of redemption. ...Show more