$22.99
AUD
Category: Science Fiction
Before The Matrix, before Star Wars, before Ender's Game and Neuromancer, there was Dune: winner of the prestigious Hugo and Nebula awards, and widely considered one of the greatest science fiction novels ever written. Melange, or 'spice', is the most valuable - and rarest - element in the universe; a drug that does everything from increasing a person's life-span to making intersteller travel possible. And it can only be found on a single planet: the inhospitable desert world Arrakis. Whoever controls Arrakis controls the spice. And whoever controls the spice controls the universe. When the Emperor transfers stewardship of Arrakis from the noble House Harkonnen to House Atreides, the Harkonnens fight back, murdering Duke Leto Atreides. Paul, his son, and Lady Jessica, his concubine, flee into the desert. On the point of death, they are rescued by a band for Fremen, the native people of Arrakis, who control Arrakis' second great resource: the giant worms that burrow beneath the burning desert sands. In order to avenge his father and retake Arrakis from the Harkonnens, Paul must earn the trust of the Fremen and lead a tiny army against the innumerable forces aligned against them. And his journey will change the universe.   ...Show more
$32.99
AUD
Category: Science Fiction
FROM THE #1 BESTSELLING AUTHOR OF WORLD WAR Z ______________________________________ As the ash and chaos from Mount Rainier's eruption swirled and finally settled, the story of the Greenloop massacre has passed unnoticed, unexamined . . . until now. But the journals of resident Kate Holland, recovered from the town's bloody wreckage, capture a tale too harrowing - and too earth-shattering in its implications - to be forgotten. In these pages, Max Brooks brings Kate's extraordinary account to light for the first time, faithfully reproducing her words alongside his own extensive investigations into the massacre and the beasts behind it, once thought legendary but now known to be terrifyingly real. Kate's is a tale of unexpected strength and resilience, of humanity's defiance in the face of a terrible predator's gaze, and inevitably, of savagery and death. Yet it is also far more than that. Because if what Kate Holland saw in those days is real, then we must accept the impossible. We must accept that the creature known as Bigfoot walks among us - and that it is a beast of terrible strength and ferocity. Part survival narrative, part bloody horror tale, part scientific journey into the boundaries between truth and fiction, this is a Bigfoot story as only Max Brooks could chronicle it - and like none you've ever read before. ______________________________________ 'Devolution is one of the greatest horror novels I've ever read. The characters soar, the ideas sing, and it's all going to scare the living daylights out of you.' Blake Crouch, author of Dark Matter and Recursion 'Devolution is spell binding. It is a horror story about how anyone, especially those who think they are above it, can slowly devolve into primal, instinctual behaviour. I was gripped from the first page to the last!'Les Stroud, creator of Survivorman   ...Show more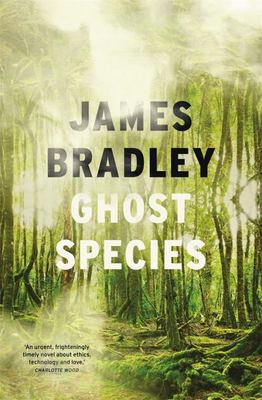 $29.99
AUD
Category: Science Fiction
When scientist Kate Larkin joins a secretive project to re-engineer the climate by resurrecting extinct species she becomes enmeshed in another, even more clandestine program to recreate our long-lost relatives, the Neanderthals. But when the first of the children, a girl called Eve, is born, Kate canno t bear the thought her growing up in a laboratory, and so elects to abduct her, and raise her alone. Set against the backdrop of hastening climate catastrophe, Ghost Species is an exquisitely beautiful and deeply affecting exploration of connection and loss in an age of planetary trauma. For as Eve grows to adulthood she and Kate must face the question of who and what she is. Is she natural or artificial? Human or non-human? And perhaps most importantly, as civilisation unravels around them, is Eve the ghost species, or are we? James Bradley embeds Ghost Species with his deep and humane understanding of the natural world and a profound optimism, that together we can survive and thrive. ...Show more
$39.99
AUD
Category: Science Fiction | Series: Captain Chase Ser.
Captain Calli Chase races against time to thwart a plot that leaves the fate of humanity hanging in the balance in this new thriller from international bestselling author Patricia Cornwell.In the aftermath of a NASA rocket launch gone terribly wrong, Captain Calli Chase comes face-to-face with her missi ng twin sister--as well as the startling truth of who they really are. Now, a top secret program put in motion years ago has spun out of control, and only Calli can redirect its course.Aided by cutting-edge technologies, the NASA investigator and scientist turned Space Force pilot sets out on a frantic search for the missing link between the sabotaged rocket launch and her predetermined destiny...a search that someone else seems very interested in stopping.From NASA to the Chase family farm, to the White House to distant orbits of space, Calli plays a high-stakes game of hide-and-seek with a cunning and ruthless adversary. One wrong move will unleash cataclysmic consequences reaching far beyond the boundaries of Earth.This heart-pounding Captain Chase thriller from Patricia Cornwell will leave readers desperate for more. ...Show more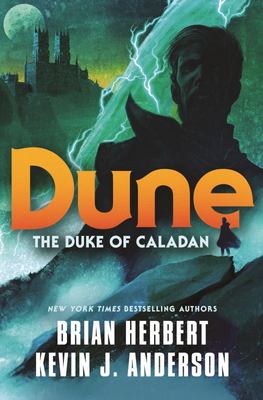 $32.99
AUD
Category: Science Fiction
A legend begins in Dune: Duke of Caladan - first in the Caladan Trilogy which will lead into the events of the original Dune.   Leto Atreides, Duke of Caladan and father of the Muad'Dib. While all know of his fall and the rise of his son, little is known about the quiet ruler of Caladan and his partner Jessica. Or how a Duke of an inconsequential planet earned an emperor's favor, the ire of House Harkonnen, and set himself on a collision course with his own death. This is the story.      Through patience and loyalty, Leto serves the Golden Lion Throne. Where others scheme, the Duke of Caladan acts. But Leto's powerful enemies are starting to feel that he is rising beyond his station, and House Atreides rises too high. With unseen enemies circling, Leto must decide if the twin burdens of duty and honor are worth the price of his life, family, and love. ...Show more
$32.99
AUD
Category: Science Fiction
From the visionary New York Times bestselling author of New York 2140 comes a near-future novel that is a gripping exploration of climate change, technology, politics, and the human behaviors that drive these forces. Established in 2025, the purpose of the new organisation was simple: To advocate for th e world's future generations and to protect all living creatures, present and future. It soon became known as the Ministry for the Future, and this is its story. From legendary science fiction author Kim Stanley Robinson comes a vision of climate change unlike any ever imagined. Told entirely through fictional eye-witness accounts, The Ministry For The Future is a masterpiece of the imagination, the story of how climate change will affect us all over the decades to come. Its setting is not a desolate, post-apocalyptic world, but a future that is almost upon us - and in which we might just overcome the extraordinary challenges we face. It is a novel both immediate and impactful, desperate and hopeful in equal measure, and it is one of the most powerful and original books on climate change ever written. ...Show more
$22.99
AUD
Category: Science Fiction | Series: DUNE
Before The Matrix, before Star Wars, before Ender's Game and Neuromancer, there was Dune: winner of the prestigious Hugo and Nebula awards, and widely considered one of the greatest science fiction novels ever written. Melange, or 'spice', is the most valuable - and rarest - element in the universe; a drug that does everything from increasing a person's life-span to making intersteller travel possible. And it can only be found on a single planet: the inhospitable desert world Arrakis. Whoever controls Arrakis controls the spice. And whoever controls the spice controls the universe. When the Emperor transfers stewardship of Arrakis from the noble House Harkonnen to House Atreides, the Harkonnens fight back, murdering Duke Leto Atreides. Paul, his son, and Lady Jessica, his concubine, flee into the desert. On the point of death, they are rescued by a band for Fremen, the native people of Arrakis, who control Arrakis' second great resource: the giant worms that burrow beneath the burning desert sands. In order to avenge his father and retake Arrakis from the Harkonnens, Paul must earn the trust of the Fremen and lead a tiny army against the innumerable forces aligned against them. And his journey will change the universe. ...Show more
$32.99
AUD
Category: Science Fiction
To Sleep in a Sea of Stars is a brand new epic novel from New York Times bestselling author Christopher Paolini. Exploring new worlds is all Kira Navarez ever dreamed of doing. But now she has found her nightmare.  On a distant planet ripe for a colony, she has discovered a relic previously unseen by hu man eyes.   It will transform her entirely and forever.   Humanity will face annihilation.   She is alone. We are not.   There is no going back.     ...Show more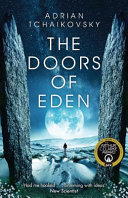 $32.99
AUD
Category: Science Fiction
The Doors of Eden is an extraordinary feat of the imagination and a page-turning adventure. Adrian Tchaikovsky, Arthur C. Clarke Award-winning author, has excelled himself with this breathtaking novel. They thought we were safe. They were wrong. Four years ago, two girls went looking for monsters on Bod min Moor. Only one came back. Lee thought she'd lost Mal, but now she's miraculously returned. But what happened that day on the moors? And where has she been all this time? Mal's reappearance hasn't gone unnoticed by MI5 officers either, and Lee isn't the only one with questions. Julian Sabreur is investigating an attack on top physicist Kay Amal Khan. This leads Julian to clash with agents of an unknown power - and they may or may not be human. His only clue is grainy footage, showing a woman who supposedly died on Bodmin Moor. Dr Khan's research was theoretical; then she found cracks between our world and parallel Earths. Now these cracks are widening, revealing extraordinary creatures. And as the doors crash open, anything could come through. 'Inventive, funny and engrossing, this book lingers long after you close it' - Tade Thompson, Arthur C. Clarke Award-winning author of Rosewater Adrian Tchaikovsky is the author of Children of Time, Children of Ruin and many other novels, novellas and short stories. Children of Time won the Arthur C. Clarke award in its 30th anniversary year. ...Show more
$19.99
AUD
Category: Science Fiction
_____________________________________________A New York Times bestselling dark speculative feminist thriller in the vein of THE POWER and THE HANDMAID'S TALE. 'An incredibly important and empowering read' Natasha Ngan No one speaks of the grace year. It's forbidden. We're told we have the power to lure grown men from their beds, make boys lose their minds, and drive the wives mad with jealousy. That's why we're banished for our sixteenth year, to release our magic into the wild before we're allowed to return to civilisation. But I don't feel powerful. I don't feel magical. Tierney James lives in an isolated village where girls are banished at sixteen to the northern forest to brave the wilderness - and each other - for a year. They must rid themselves of their dangerous magic before returning purified and ready to marry - if they're lucky. It is forbidden to speak of the grace year, but even so every girl knows that the coming year will change them - if they survive it... A critically acclaimed page-turning feminist dystopia about a young woman trapped in an oppressive society, fighting to take control of her own life. __________________________________________ ...Show more
$22.99
AUD
Category: Science Fiction | Series: Dune Ser.
The epic that began with the HUGO and NEBULA Award-winning classic DUNE -- now a major motion picture from the director of Blade Runner 2049 and Arrival -- continues ... From Dune to Rakis to Dune, the wheel turns full circle. From burning desert to green and fertile land and on again to burning desert ... the cycle is complete. The people of the Scattering are returning. Amongst them, mysterious and threatening, are the women who call themselves the Honoured Matres, adepts of an ecstatic cult. And on Rakis, become Dune, an ancient prophecy is fulfilled with the coming of the she-sheer, Sheeana ... ...Show more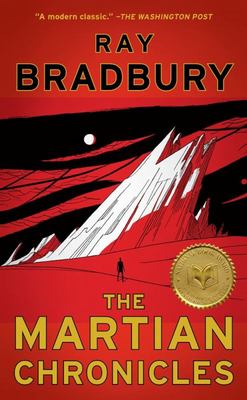 $14.95
AUD
Category: Science Fiction
Bradbury's Mars is a place of hope, dreams and metaphor - of crystal pillars and fossil seas - where a fine dust settles on the great, empty cities of a silently destroyed civilization. It is here the invaders have come to despoil and commercialize, to grow and to learn - first a trickle, then a torrent , rushing from a world with no future toward a promise of tomorrow. The Earthman conquers Mars...and then is conquered by it, lulled by dangerous lies of comfort and familiarity, and enchanted by the lingering glamour of an ancient, mysterious native race. ...Show more