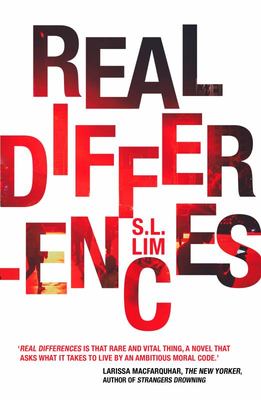 $29.99
AUD
Category: Specials
This is a story of a friendship so connected that without it one is not whole but lost.Middle-class, clever and white, Nick is a child of privilege while his best friend Andie is the daughter of Indo-Chinese refugees. Despite their very different backgrounds, they share a conviction they can change the world for the better.At the outset, Nick is pushing papers in a dead-end job while Andie is embarking on a secular crusade against world poverty. This generates conflict with her white husband Benjamin, who feels that Australians should come first. Meanwhile, Andie's cousin, the teenage Tony is burdened by his parents' traumatic past and impossible expectations. To their dismay, he finds solace in radical faith. S. L. Lim acutely captures the dreams and disaffections of a millennial generation. Real Differences is an emotionally resonant novel about idealism, ethical ambition,and love, filled with unforgettable characters. It ultimately asks us the most important question of all: What is our life for?. 'The quiet writers are the most disturbing, the way they look at the world without flinching and report without surprise or judgement. A witty and devastating debut.' -Peter Bishop'Heartbreaking and unflinching, the novel exposes the growing, everyday fissures within contemporary life, the trauma of wounds widened by insurmountable cultural divisions,under the pressures of private upheaval and familial histories'- Cyril Wong, author of Let Me Tell You Something About That Night ...Show more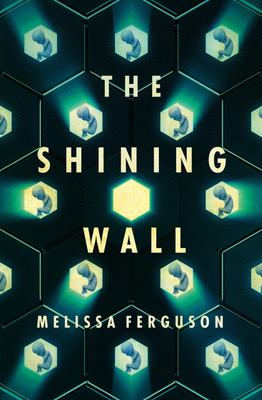 $29.99
AUD
Category: Specials
'Gritty and voicey, perhaps prescient, this is a gripping dystopia from a shining new voice.'Marlee Jane Ward, author of Welcome to Orphancorp and PsynodeIn a ruined world, where wealthy humans push health and longevity to extremes and surround themselves with a shining metal wall, privilege and securit y is predicated on the services of cloned Neandertals, and the exploitation of women in the shanty towns and wastelands beyond the fortress city.This is the frightening yet moving story of orphaned Alida and her younger sister Graycie, and their struggle for survival in the Demi-Settlements outside the wall. When the sisters are forced to enter the City by very different means they risk being separated forever. Cloned Neandertal officer, Shuqba is exiled to a security outpost in the Demi-Settlements when she fails to adhere to the impossible standards set for her species within the City. Will she offer a lifeline to Alida or betray her? The Shining Wall is at once a frightening parable of our unjust world of haves and have nots, a richly imagined yet thrilling story of technological control and the fight for survival, and a paean to female friendship and power. 'Gripping from the word GO. A fearlessly feminist imagining of the entire fractured human genus in a future none of us should ever have to face. The Shining Wall enshrines familiar relationships even as it destroys genre tropes about a woman's role in a ruined world. Leave it to a new voice like this to set the post-apocalyptic construction on its ear. A triumph of realistic science fiction.' Meg Elison, author of The Book of the Unnamed Midwife ...Show more
$32.99
AUD
Category: Specials
It's official: Dads need a rebrand. The Father Hood celebrates the rapidly-growing tribe of hands-on dads who are discovering that fatherhood is the making of them. "The most important thing about being a dad is to be an example." Mark WahlbergWelcome to The Father Hood. Where we celebrate the growing tribe of hands-on dads who are discovering that becoming a father is the greatest opportunity a man can have to be better than he's ever been before; stronger, wiser and more compassionate. But there is no instruction manual or benchmark for modern dads aside from one golden rule: keep showing up.With a mix of celebrity interviews - from Hugh Jackman, David Beckham, Osher Gunsberg and many more - as well as quotes and stats that capture the rise of the hands-on dad, The Father Hood is the guide to helping modern dads thrive and survive in the only job that really counts. ...Show more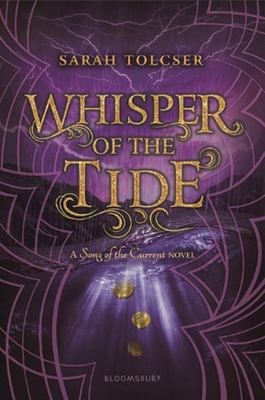 $17.99
AUD
Category: Specials
Caro and Markus must decide if their love is more important than the fate of Akhaia when a powerful Archon offers to help Markos fight for the throne if Markos will marry his daughter in the second installment of Tolcser's series.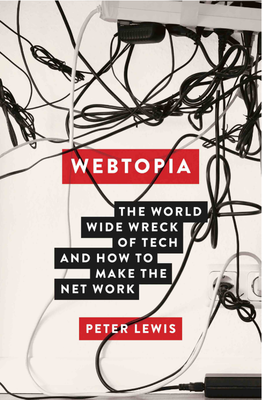 $32.99
AUD
Category: Specials
Sydney in the 1970s and 1980s was a world of limited choice, one where we all watched the same television programs and the household phone was at the heart of allnetworks people belonged to: family, school, church and the neighbourhood. The arrival of the internet promised a utopian, creative and democr atic future that would break down traditional institutions and replace them with exciting collaborative networks. So how did we end up here? In Webtopia, Peter Lewis draws from his own pre- and post-tech experience and conversations with entrepreneurs, politicians, pastors, parents, teachers and journalists to show us that technology is not the problem. We are. If we fix our relationship with technology, it will be easier to fix our relationships with each other in a fragmenting world. Riveting, engaging and wise, Webtopia traces our digital journey to this point and, fearlessly, marks out the best route from here. 'This book is an encounter with a born raconteur. This makes for a highly readable book, but it also reflects something more profound: that people power the web and modern tech is the embodiment of human genius, human folly and every human choice that lies in between.' -- Edward Santow, Australian Human Rights Commissioner     ...Show more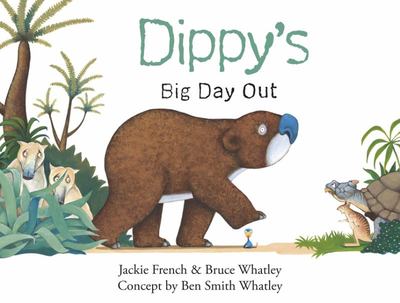 Dippy's Big Day Out
by Jackie French; Ben Smith Whatley (Illustrator); Bruce Whatley (Illustrator)
$24.99
AUD
Category: Specials | Series: Dippy the Diprotodon Ser.
The setting is Australia, 100,000 years ago, where a VERY LARGE wombat is seen sleeping and most probably scratching, as well. This is where it all began. Dippy is a sweet, gentle wombat who lived many many thousands of years ago. He also happens to be a BIG wombat, one the size of a mini bus; a diproto don from 100,000 years ago, and his friends include dinosaurs , thylacines, and other megafauna. All Dippy wants is to discover a place to sleep where his snoring won't disturb his friends, plus delicious food to eat. But where will he find them? ...Show more
$19.99
AUD
Category: Specials
Poor little Platypup is frightened of the dark. What is that shadow? Who made that noise? But there's nothing to fear. With his mother by his side, the little platypus ventures out of his burrow to explore. The moonlight dances on the water. Leaves whisper and gumnuts knock in the wind. Platypup disco vers that his home by the river is just as lovely in the dark of night as it is during the day! And that's not scary at all. ...Show more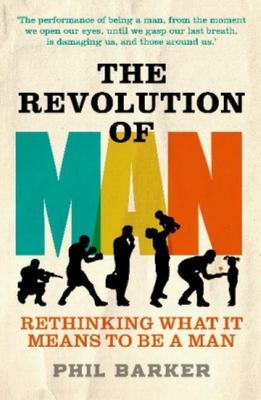 $29.99
AUD
Category: Specials
The performance of being a man, from the moment we open our eyes, until we gasp our last breath, is damaging us, and those around us. Phil Barker has written thousands of words about being a man in these strange and terrible times. As a journalist, he has spent years investigating the modern epidemics of suicide, domestic violence, pornography and misogyny, but also the essential bonds of male friendship, fatherhood and men's relationships with women. During this time, Phil found himself seeing what it is to 'be a man' in a completely new light. Men are forced into a performance of masculinity that is suffocating, limiting and damaging. The Revolution of Man shows us how to rethink what it means to be a man and urges men to reconnect with their emotions so they, and the people they love, can start leading happier, healthier and more meaningful lives. ...Show more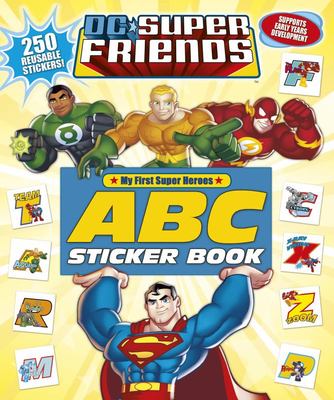 $4.99
AUD
Category: Specials
From Aquaman in Atlantis to Batman battling bad guys and zooming off on an exciting adventure, the Super Friends help make learning the alphabet as easy as A B C This book includes colourful reusable stickers, and activities designed to support early years development.
Patrick Mccluskey - Trust
by Catherine Butterfield; Patrick McCluskey (As told by); Bounce Books (Produced by); Val Montagnana-Wallace (Editor); Rairu Rebolledo (Designed by); Leanne Costantino (Drawings by)
$29.00
AUD
Category: Specials
A memoir about trust, growing up in an orphanage in Ballarat and how he ended up establishing and successfully operating a multi-million dollar business.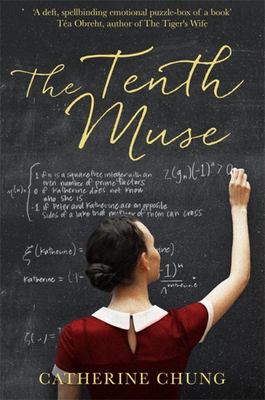 $32.99
AUD
Category: Specials
The first thing I remember being said of me with any consistency was that I was intelligent - and I recognized even then that it was a comment leveled at me with as much disapproval as admiration. Still, I never tried to hide or suppress my mind as some girls do, and thank god, because that would have b een the beginning of the end. From childhood, Katherine knows she is different, and that her parents are not who they seem to be. But in becoming a mathematician, she faces the most human of problems - who is she? What is the cost of love, and what is the cost of ambition? On her quest to conquer the Riemann Hypothesis, the greatest unsolved mathematical problem of her time, she turns to a theorem with a mysterious history that holds both the lock and key to her identity, and to secrets long buried during World War II. Forced to confront some of the biggest events of the twentieth century and rethink everything she knows of herself, Katherine strives to take her place in the world of higher mathematics, reclaiming the voices of the women who came before her whose love of the language of numbers connects them across generations.   The Tenth Muse is a brilliant, involving novel asking questions about who gets to tell the story of intellectual endeavour, and those who lost everything during World War II. Praise for The Tenth Muse 'Arresting in scope and its treatment of time, its prose at turns crystalline and richly balletic, this story pulls puzzle from puzzle - human, historical and all too contemporary' Helen Oyeyemi ...Show more