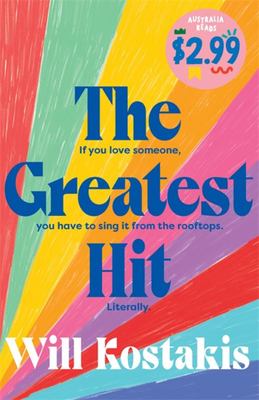 $2.99
AUD
Category: Teen Fiction
When you love somebody, you have to sing it from the rooftops, literally. But can Tessa reveal the truth behind the viral music video that made her internet-famous? An exclusive story for AUSTRALIA READS. People look at Tessa and see her biggest mistake. While everyone else her age is taking their bold first steps into adulthood, she's just trying to outrun a song that went viral when she was fourteen. But now - an opportunity. A profile as one of The Five Most Forgettable Internet Celebrities of the Decade So Far gives her the chance to right a wrong, and the courage to sing her greatest hit as it was originally written. But will it be enough to win back the person she hurt? An exclusive story for AUSTRALIA READS from one of Australia's leading YA writers. ...Show more
$4.99
AUD
Category: Teen Fiction | Series: Skulduggery Pleasant
Three ancient gods are freed from their prison with only one desire: to destroy the planet and everyone on it. To save us all, Skulduggery Pleasant and Valkyrie Cain must go undercover in a Dublin school. Skulduggery has to blend in with the teaching staff, while Valkyrie has to pass for an ordinary sch oolgirl. Above all else, no matter what happens, they both must act completely and utterly normal. We are so dead.   ...Show more
$15.99
AUD
Category: Teen Fiction
For twelve-year-old Diego, home is a prison in Cochabamba, Bolivia. His parents are locked up, but he is free to come and go: to school, to the market to sell his mother's hand-knitted goods, and to work as a 'taxi', running errands for the prisoners. But when his little sister runs away and his mother receives a heavy fine, Diego has to make big money, fast. His friend Mando has a plan...Lured by the promise of riches, Diego and Mando are soon deep in the jungle and far from home. Forced to manufacture cocaine in terrible conditions, Diego must risk everything if he wants to see his family again.Deborah Ellis has used her investigative skills, her strong social conscience and her gift for storytelling to turn a complex situation into a rip-roaring, heart-wrenching adventure. ...Show more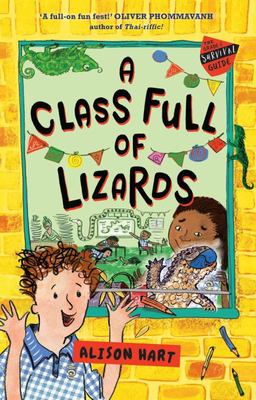 $14.99
AUD
Category: Teen Fiction | Series: The Grade Six Survival Guide
In this hilarious sequel to School Rules are Optional, Jesse is back with even more hysterical antics as he navigates the worst family health kick ever and the chaotic end of Grade Six.
$15.99
AUD
Category: Teen Fiction | Series: Rise of the Mythix
Enter the Griffin!The Unicorn, Minotaur and Griffin are united at last. Surely together they will be unstoppable! But the evil Collector is not going to give up without an epic fight, and not all the beasts of legend are on the side of good...Will our heroes finally fulfill their destiny? 
$18.99
AUD
Category: Teen Fiction
England has been radically changed by a series of catastrophes – large cities have disappeared and London has been replaced by a lagoon. The surviving population exists in fortified towns where they cling to traditional ways, while strangely evolved beasts prowl the wilderness beyond. Conformity is rigi dly enforced and those who fall foul of the rules are persecuted: some are killed, others are driven out into the wilds. Only a few fight back – and two of these outlaws, Scarlett McCain and Albert Browne, display an audacity and talent that makes them legends.   ...Show more
$19.99
AUD
Category: Teen Fiction
THE POWERFUL NEW NOVEL FROM AWARD-WINNING AUSTRALIAN WRITER KATRINA NANNESTAD Sometimes it's good to be wild. Sometimes you have to be wild. When the Russian Army marches into East Prussia at the end of the war, the Wolf family must flee. Liesl, Otto and their baby sister Mia find themselves lost and alone, in a blizzard, in the middle of a war zone. Liesl has promised Mama that she will keep her brother and sister safe. But sometimes, to survive, you have to do bad things. Dangerous things. Wild things. Sometimes to survive, you must become a wolf. Bestselling author Katrina Nannestad returns with her most masterful novel yet - a book to crack open your heart, a book to light you up inside, a book to love. ...Show more
$14.99
AUD
Category: Teen Fiction | Series: Rise of the Mythix
What happens when three ordinary teenagers discover they are destined to be … the Unicorn, the Minotaur, the Griffin? The minotaur will be recognised by his strength. Kelly doesn't believe in ancient prophecies. Then again, up until recently, she also didn't believe a horn could grow out of her forehead . Now the Collector is holding her mother hostage, and if Kelly wants to rescue her she needs to learn how to wield all the powers of the Unicorn. She also needs some help. She needs to find... the Minotaur. Minh knows something epic is going on. For the last year, he has been getting stronger and stronger. He can pull a plough as well as any horse. He can lift cars. But he has no idea that this is just the beginning... Kelly and Minh will need to help each other if they are to have any hope of bringing down the Collector and rescuing the people they love. ...Show more
$16.99
AUD
Category: Teen Fiction
Scott is in shock when his family — his father Leo, sister Natalie, the twins and their stepmother Sally — move to a rundown old house on the outskirts of town.The garden is a menacing jungle that refuses to be tamed. An ancient gnome in its midst supposedly stands guard against lurking secrets, much to Scott's disgust and Sally's delight.When strange and scary things start occurring and the creatures from the trees begin to invade the house, Scott must face the peril of an unknown force that threatens to turn their world upside down.'Gripping, suspenseful, genuinely scary - with an unexpected seam of humour running all the way through.' — Susan Green, author of the Verity Sparks series ...Show more
$19.95
AUD
Category: Teen Fiction
If only we could all go back to the way it was before...Jake and Alex. Best mates. One terrible mistake. Two lives that will never be the same.Told in reverse, this powerful and gritty novel moves through the wreckage of a broken friendship, back to the moment when everything changed.
$16.99
AUD
Category: Teen Fiction
Through the glass, the magic is waiting... Nona and her uncle travel everywhere together, replacing stained-glass windows in war-torn buildings throughout England. One day a mysterious commission takes them to the lonely moors of Dartmoor, where a powerful magic threatens everything that Nona holds dear . She is determined to do whatever it takes to protect those she loves – even if it means fighting darkness itself. A beautifully imaginative and rich adventure about determination, courage and the power of love, set in the aftermath of World War Two. Perfect for fans of Abi Elphinstone, Sophie Anderson and Catherine Doyle.   ...Show more
$19.99
AUD
Category: Teen Fiction
A young Aboriginal girl is taken from the north of Australia and sent to an institution in the distant south. There, she slowly makes a new life for herself and, in the face of tragedy, finds strength in new friendships. Poignantly told from the child s perspective, Sister Heart affirms the power of fam ily and kinship. This compelling novel about the stolen generations helps teachers sensitively introduce into the classroom one of world s most confronting histories." ...Show more