$32.99
AUD
Category: Travel Literature
From their faithful camper van to boats, kayaks, bicycles, and motorbikes, join stars of Outlander, Sam and Graham on a road trip with a difference, as two Scotsmen explore a land of raw beauty, poetry, feuding, music, history, and warfare. Unlikely friends Sam and Graham begin their journey in the hea rt of Scotland at Glencoe and travel from there all the way to Inverness and Culloden battlefield, where along the way they experience adventure and a cast of highland characters. In this story of friendship, finding themselves, and whisky, they discover the complexity, rich history and culture of their native country. ...Show more
$39.99
AUD
Category: Travel Literature
An Australian food adventure, from the stark beauty of Tasmania due north through red earth to the Gulf of Carpentaria. This is award-winning chef James Viles' photographic journal of his road trip due north, from Tasmania to the Gulf of Carpentaria. His focus is real food, where it comes from, how it' s grown, tended and harvested, and how it sometimes flourishes in the most hostile and breathtakingly beautiful parts of Australia. James describes the people he meets along the road and the conversations he has with foragers, food producers, fishermen, tribal elders, local farmers, all of whom are knowledgeable and passionate about Australia and Australian ingredients. James also discovers that sleeping in a swag under the stars reminds him about what matters and reconnects him to his creative self. With exquisite imagery from Adam Gibson, this is an extraordinary portrait of a country.  ...Show more
$34.99
AUD
Category: Travel Literature
Australians have always loved to step out in nature, whether off-track or along a marked route. Bushwalking – an organised long-distance walk in rugged terrain that requires maps and camping equipment, or a family day out – is one of our most popular pastimes. This landmark book, now updated, was the fi rst to delve into its rich and sometimes quirky history. From the earliest days of European settlement, colonists found pleasure in leisurely strolls through the bush, collecting flowers, sketching, bird watching and picnicking. Yet over time, walking for the sake of walking became the dominant motive. Walking clubs proliferated, railways organised mystery hikes attended by thousands, and Paddy Pallin established his equipment business. Bushwalking – serious walking – was invented. Whether you are inclined to put on your walking boots and pack your sleeping bag, or would rather stay in a luxury hut, this sure-footed and witty book reveals how the ordinary act of walking can become extraordinary. 'An absorbing exploration of the story of bushwalking in Australia. It's a well researched history, not just of walking, but of our changing relationship to the natural environment, of coming to know its unique beauty and its power to both inspire and restore the body and spirit. A compelling read for anyone who loves the Australian bush.' — Patti Miller '...a splendid social history, one so entertaining and revealing that you wonder why it hasn't been done before.' — Amanda Lohrey 'Slip this book in your swag – and step into adventure.' — Tom Griffiths   ...Show more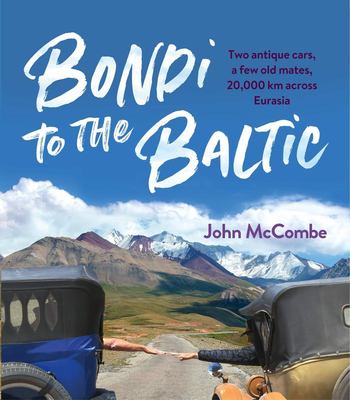 $32.95
AUD
Category: Travel Literature
Two antique cars, a few old mates and the journey of a lifetime. Take a couple of vintage cars and their owners' determination to drive them on a pilgrimage from Australia to Finland and you have a fascinating story told through photos and the distillation of blogs and diary entries by some foolhardy, a dventurous blokes. Starting out from Thailand, their travels took them through Laos, China, Kyrgyzstan, Kazakhstan, Uzbekistan, Turkmenistan, Azerbaijan, Georgia, Armenia, Russia and Finland - a six-month journey spread over two legs in successive years. Told in an engaging, self-deprecating and personal style, the reader enters the journey, every step of the way: following the ancient Silk Road route into the mountains of south-west and western China and the Tibetan Plateau where Muslim and Buddhist communities have lived for centuries, through the '-stans', and beyond. Many an adventure, impossibly sticky situations, near misses and regular mechanical breakdowns were inevitably resolved with the support and civility towards this motley group of travellers in their ancient cars, by locals renowned for their hospitality. Nothing was ever too much trouble. They had no sponsor, no professional photographer or filmmaker, no journalist to publish the story, no 'name' to add fame and celebrity, no contract in the pocket for a coffee table book with quality photos and deep, or informed historical and cultural insights, and no travelling mechanical workshop. There was just a determination to get each of these old cars to Helsinki in one piece and smell the roses along the way. A must-read for men (and women) who dream … ...Show more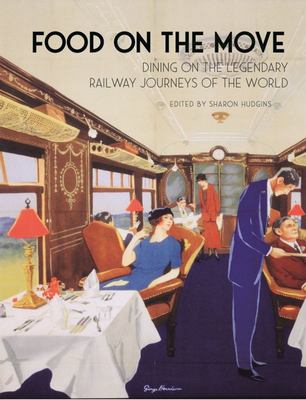 $49.99
AUD
Category: Travel Literature
All aboard for a delicious ride on nine legendary railway journeys! Meals associated with train travel have been an important ingredient of railway history for more than a century--from dinners in dining cars to lunches at station buffets and foods purchased from platform vendors. For many travelers, th e experience of eating on a railway journey is often a highlight of the trip, a major part of the "romance of the rails." A delight for rail enthusiasts, foodies, and armchair travelers alike, Food on the Move serves up the culinary history of these famous journeys on five continents, from the earliest days of rail travel to the present. Chapters invite us to table for the haute cuisine of the elegant dining carriages on the Orient Express; the classic American feast of steak-and-eggs on the Santa Fe Super Chief; and home-cooked regional foods along the Trans-Siberian tracks. We eat our way across Canada's vast interior and Australia's spectacular and colorful Outback; grab an infamous "British railway sandwich" to munch on the Flying Scotsman; snack on spicy samosas on the Darjeeling Himalayan Toy Train; dine at high speed on Japan's bullet train, the Shinkansen; and sip South African wines in a Blue Train--a luxury lounge-car featuring windows of glass fused with gold dust. Written by eight authors who have traveled on those legendary lines, these chapters include recipes from the dining cars and station eateries, taken from historical menus and contributed by contemporary chefs, as well as a bounty of illustrations. A toothsome commingling of dinner triangles and train whistles, this collection is a veritable feast of meals on the move. ...Show more
$49.99
AUD
Category: Travel Literature
280 pages Frances Mayes - widely published poet, gourmet cook, and travel writer - opens the door to a wondrous new world when she buys and restores an abandoned villa in the spectacular Tuscan countrywide. Doing for Tuscany what M.F.K.Fisher and Peter Mayle did for Provence, mayes writes about the teas tes and pleasures of a foreign country with gusto and passion. A celebration of the extraordinary quality of life in Tuscany, UNDER THE TUSCAN SUN is a feast for all the senses. ...Show more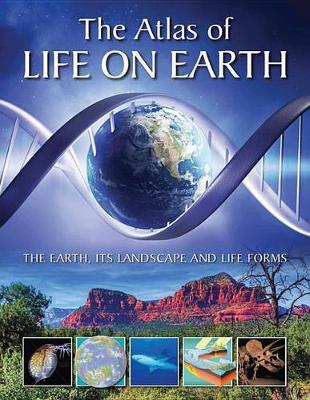 $22.99
AUD
Category: Travel Literature
The Atlas of Life on Earth offers a comprehensive, chronological survey of the Earth, its landscape and its life forms, from the beginning of the solar system 4.5 billion years ago to the present.The atlas is accessibly organized in six major parts, with 18 chapters devoted to each of the major geologic al periods, in which the crucial geological and biological developments in the history of our planet are described in lucid and intriguing detail. A concluding section looks at the ways in which the Earth and its biosphere continue to evolve today.Each chapter begins with a timeline of the geological period in question and a vivid and arresting map presenting a snapshot from space' of the world as it was then. These maps, together with detailed artworks (including lavish reconstructions of prehistoric landscapes), stunning photographs, and explanatory diagrams, take the reader on a fascinating, informative, and awe-inspiring journey through time.Specially devised feature spreads illustrating graphically and elegantly the evolution and relationships of each major group of plants and animals provide the reader with an incomparable reference source. Each section of the atlas has been written by an acknowledged expert in the relevant field, ensuring clear, informed coverage of the exciting and extraordinary story of the evolution of our planet.Part 1: In the BeginningPart 2: The Early PaleozoicPart 3: The Late PaleozoicPart 4: The MesozoicPart 5: The TertiaryPart 6: The Quaternary" ...Show more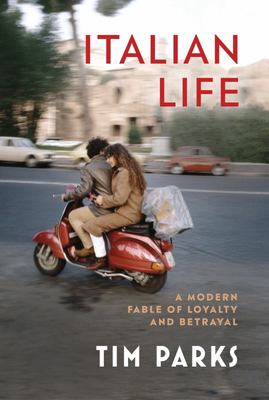 $35.00
AUD
Category: Travel Literature
Forty years ago, Tim Parks made the bel paese his home. Italian Life is his reckoning with his adopted country, an attempt to get to the core of it, to make sense of it, to fold others' stories in with his own experience - now that he is, in his own words, 'to some degree Italian' himself. The result i s an arresting, on-the-ground account of 21st century Italy told through the eyes of a rich cast of characters, among them students from poverty-stricken Basilicata trying to start new lives in the wealthy gloom of Milan, a priest, a poet, a young professor from Padua, and an Englishman who refuses to toe the line.  At the book's centre is a story of corruption and power. But it is also a celebration of culture and history, fact and fable, sacred and secular, ancient and modern- a thought-provoking, surprising, entertaining and even definitive account of how Italy actually happens.   ...Show more
$29.99
AUD
Category: Travel Literature | Series: City Ser.
A year in Melbourne's city life told in diary form, this contemporary and personal portrait depicts major events from the Australian heat wave, which culminated in more than 400 bushfires, to the destructive deluge of a hailstorm. While walking through Melbourne's oldest suburb to its largest market, ex periencing an Australian Rules Football game, and attending the comedy festival, writer Sophie Cunningham journeys deep into her own recollections of the city she grew up in, and tells stories from its history. She strolls by Melbourne's rivers and creeks and considers the history of the wetlands and river that sit at Melbourne's heart, for it is water--the corralling of it, the excess of it, the squandering of it, the lack of it--that defines Melbourne's history, its present, and its future. ...Show more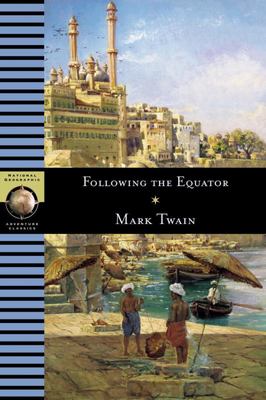 $24.99
AUD
Category: Travel Literature | Series: Adventure Classics Ser.
A satirical chronicle of the author's 1895 tour around the world describes the wonders and people he encountered en route and presents a portrait of nineteenth-century travel and customs, in a travelogue enhanced by the author's unique humor, curiosity, and observations. Reprint.
$24.99
AUD
Category: Travel Literature | Series: Bryson Ser.
"In the company of his friend Stephen Katz (last seen in the bestselling Neither Here nor There), Bill Bryson set off to hike the Appalachian Trail, the longest continuous footpath in the world. Ahead lay almost 2,200 miles of remote mountain wilderness filled with bears, moose, bobcats, rattlesnakes, p oisonous plants, disease-bearing tics, the occasional chuckling murderer and - perhaps most alarming of all - people whose favourite pastime is discussing the relative merits of the external-frame backpack. Facing savage weather, merciless insects, unreliable maps and a fickle companion whose profoundest wish was to go to a motel and watch The X-Files, Bryson gamely struggled through the wilderness to achieve a lifetime's ambition - not to die outdoors." ...Show more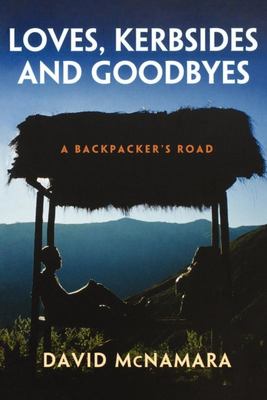 $29.95
AUD
Category: Travel Literature
Loves Kerbsides and Goodbyes encompasses nearly a decade-and-a-half on the road capturing the nature, characters, emotions and living loose of global backpacking today. Kerbsides are backpackers theatres to meet, re-connect, share their lives, fall in love, say goodbye.