$32.99
AUD
Category: Travel Literature
From their faithful camper van to boats, kayaks, bicycles, and motorbikes, join stars of Outlander, Sam and Graham on a road trip with a difference, as two Scotsmen explore a land of raw beauty, poetry, feuding, music, history, and warfare. Unlikely friends Sam and Graham begin their journey in the hea rt of Scotland at Glencoe and travel from there all the way to Inverness and Culloden battlefield, where along the way they experience adventure and a cast of highland characters. In this story of friendship, finding themselves, and whisky, they discover the complexity, rich history and culture of their native country. ...Show more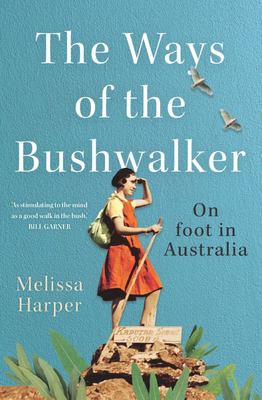 $34.99
AUD
Category: Travel Literature
Australians have always loved to step out in nature, whether off-track or along a marked route. Bushwalking – an organised long-distance walk in rugged terrain that requires maps and camping equipment, or a family day out – is one of our most popular pastimes. This landmark book, now updated, was the fi rst to delve into its rich and sometimes quirky history. From the earliest days of European settlement, colonists found pleasure in leisurely strolls through the bush, collecting flowers, sketching, bird watching and picnicking. Yet over time, walking for the sake of walking became the dominant motive. Walking clubs proliferated, railways organised mystery hikes attended by thousands, and Paddy Pallin established his equipment business. Bushwalking – serious walking – was invented. Whether you are inclined to put on your walking boots and pack your sleeping bag, or would rather stay in a luxury hut, this sure-footed and witty book reveals how the ordinary act of walking can become extraordinary. 'An absorbing exploration of the story of bushwalking in Australia. It's a well researched history, not just of walking, but of our changing relationship to the natural environment, of coming to know its unique beauty and its power to both inspire and restore the body and spirit. A compelling read for anyone who loves the Australian bush.' — Patti Miller '...a splendid social history, one so entertaining and revealing that you wonder why it hasn't been done before.' — Amanda Lohrey 'Slip this book in your swag – and step into adventure.' — Tom Griffiths   ...Show more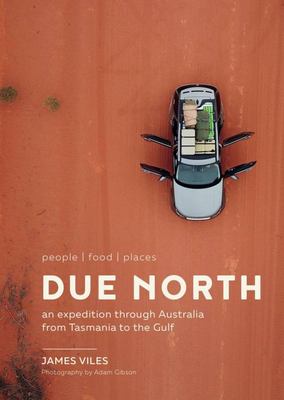 $39.99
AUD
Category: Travel Literature
An Australian food adventure, from the stark beauty of Tasmania due north through red earth to the Gulf of Carpentaria. This is award-winning chef James Viles' photographic journal of his road trip due north, from Tasmania to the Gulf of Carpentaria. His focus is real food, where it comes from, how it' s grown, tended and harvested, and how it sometimes flourishes in the most hostile and breathtakingly beautiful parts of Australia. James describes the people he meets along the road and the conversations he has with foragers, food producers, fishermen, tribal elders, local farmers, all of whom are knowledgeable and passionate about Australia and Australian ingredients. James also discovers that sleeping in a swag under the stars reminds him about what matters and reconnects him to his creative self. With exquisite imagery from Adam Gibson, this is an extraordinary portrait of a country.  ...Show more
$49.99
AUD
Category: Travel Literature
280 pages Frances Mayes - widely published poet, gourmet cook, and travel writer - opens the door to a wondrous new world when she buys and restores an abandoned villa in the spectacular Tuscan countrywide. Doing for Tuscany what M.F.K.Fisher and Peter Mayle did for Provence, mayes writes about the teas tes and pleasures of a foreign country with gusto and passion. A celebration of the extraordinary quality of life in Tuscany, UNDER THE TUSCAN SUN is a feast for all the senses. ...Show more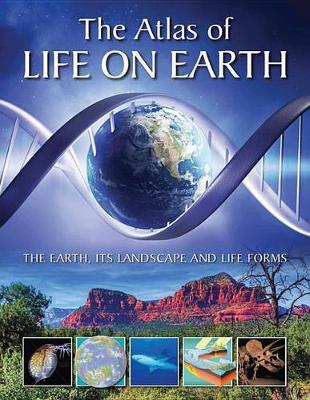 $22.99
AUD
Category: Travel Literature
The Atlas of Life on Earth offers a comprehensive, chronological survey of the Earth, its landscape and its life forms, from the beginning of the solar system 4.5 billion years ago to the present.The atlas is accessibly organized in six major parts, with 18 chapters devoted to each of the major geologic al periods, in which the crucial geological and biological developments in the history of our planet are described in lucid and intriguing detail. A concluding section looks at the ways in which the Earth and its biosphere continue to evolve today.Each chapter begins with a timeline of the geological period in question and a vivid and arresting map presenting a snapshot from space' of the world as it was then. These maps, together with detailed artworks (including lavish reconstructions of prehistoric landscapes), stunning photographs, and explanatory diagrams, take the reader on a fascinating, informative, and awe-inspiring journey through time.Specially devised feature spreads illustrating graphically and elegantly the evolution and relationships of each major group of plants and animals provide the reader with an incomparable reference source. Each section of the atlas has been written by an acknowledged expert in the relevant field, ensuring clear, informed coverage of the exciting and extraordinary story of the evolution of our planet.Part 1: In the BeginningPart 2: The Early PaleozoicPart 3: The Late PaleozoicPart 4: The MesozoicPart 5: The TertiaryPart 6: The Quaternary" ...Show more
$29.99
AUD
Category: Travel Literature | Series: City Ser.
A year in Melbourne's city life told in diary form, this contemporary and personal portrait depicts major events from the Australian heat wave, which culminated in more than 400 bushfires, to the destructive deluge of a hailstorm. While walking through Melbourne's oldest suburb to its largest market, ex periencing an Australian Rules Football game, and attending the comedy festival, writer Sophie Cunningham journeys deep into her own recollections of the city she grew up in, and tells stories from its history. She strolls by Melbourne's rivers and creeks and considers the history of the wetlands and river that sit at Melbourne's heart, for it is water--the corralling of it, the excess of it, the squandering of it, the lack of it--that defines Melbourne's history, its present, and its future. ...Show more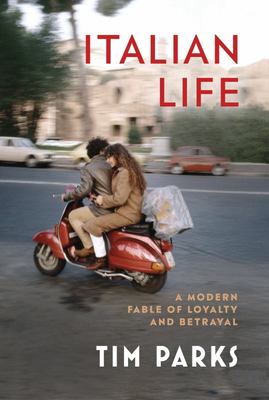 $35.00
AUD
Category: Travel Literature
Forty years ago, Tim Parks made the bel paese his home. Italian Life is his reckoning with his adopted country, an attempt to get to the core of it, to make sense of it, to fold others' stories in with his own experience - now that he is, in his own words, 'to some degree Italian' himself. The result i s an arresting, on-the-ground account of 21st century Italy told through the eyes of a rich cast of characters, among them students from poverty-stricken Basilicata trying to start new lives in the wealthy gloom of Milan, a priest, a poet, a young professor from Padua, and an Englishman who refuses to toe the line.  At the book's centre is a story of corruption and power. But it is also a celebration of culture and history, fact and fable, sacred and secular, ancient and modern- a thought-provoking, surprising, entertaining and even definitive account of how Italy actually happens.   ...Show more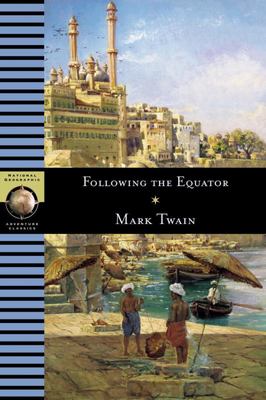 $24.99
AUD
Category: Travel Literature | Series: Adventure Classics Ser.
A satirical chronicle of the author's 1895 tour around the world describes the wonders and people he encountered en route and presents a portrait of nineteenth-century travel and customs, in a travelogue enhanced by the author's unique humor, curiosity, and observations. Reprint.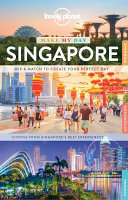 $24.99
AUD
Category: Travel Literature | Series: Travel Guide Ser.
Lonely Planet: The world's leading travel guide publisher Lonely Planet Make My Day Singapore is a unique guide that allows you to effortlessly plan your perfect day. Flip through the sections and mix and match your itinerary for morning, afternoon and evening. Start the day at Gardens by the Bay, spen d the afternoon in the Botanic Gardens and visit the Night Safari in the evening; all with your trusted travel companion. Planning your city adventure has never been so easy and fun. Inside Lonely Planet Make My Day Singapore: Build your own day from more than 2000 itinerary combinations Insider tips get you to the heart of the city's must-see sights and experiences Maps and transport planner help you get your bearings and navigate between sights Restaurants and cafes close to your chosen destinations Full colour images of every sight and activity Essential need-to-know info about the city Free, convenient pull-out Singapore map The Perfect Choice: Lonely Planet Make My Day Singapore , a fun, interactive way to plan your perfect day. Looking for a comprehensive guide that recommends both popular and offbeat experiences, and extensively covers all of Singapore's neighbourhoods? Check out the Lonely Planet Singapore guide. About Lonely Planet: Since 1973, Lonely Planet has become the world's leading travel media company with guidebooks to every destination, an award-winning website, mobile and digital travel products, and a dedicated traveller community. Lonely Planet covers must-see spots but also enables curious travellers to get off beaten paths to understand more of the culture of the places in which they find themselves. The world awaits! Lonely Planet guides have won the TripAdvisor Traveler's Choice Award in 2012, 2013, 2014, 2015, and 2016. 'Lonely Planet. It's on everyone's bookshelves; it's in every traveller's hands. It's on mobile phones. It's on the Internet. It's everywhere, and it's telling entire generations of people how to travel the world.' -- Fairfax Media 'Lonely Planet guides are, quite simply, like no other.' - New York Times ...Show more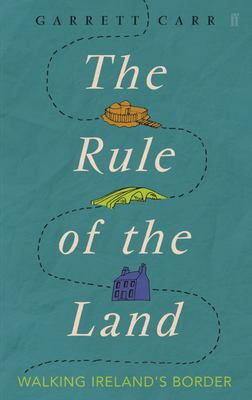 $32.99
AUD
Category: Travel Literature
In the wake of the EU referendum, the United Kingdom's border with Ireland has gained greater significance: it is set to become the frontier with the European Union. To uncover its secret landscape, with a troubled past and an uncertain future, Garrett Carr travelled Ireland's border on foot and by cano e. This invisible line has hosted smugglers and kings, runaways, peacemakers, protestors and terrorists, revealing the tumult of a border, changing the way we look at nationhood, land and power. From encounters with border dwellers to uncovering rituals, hidden pathways and ancient monuments, this book presents the borderland as a unique realm of its own, and asks what it holds for the future. ...Show more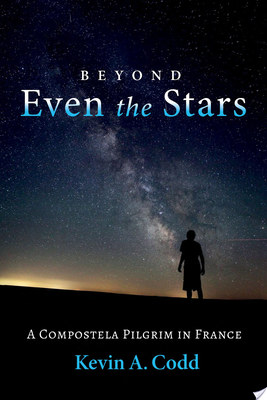 $75.00
AUD
Category: Travel Literature
Kevin A. Codd's previous book, To the Field of Stars, has been hailed as a contemporary classic of pilgrim literature and introduced a fresh voice to the world of both travel and spiritual writing. In Beyond Even the Stars, the reader is invited to join this peripatetic American priest as he takes up th e Way to Compostela, this time in Leuven, Belgium, and follows it south through much of France. His vivid descriptions of the natural world and the people he meets along the way are delightful, just as his profound reflections on life and death, love and faith, God and grace, are inspiring. ""Beyond Even the Stars is a heartfelt and deeply inspiring book, one that will keep you up way past your bedtime. From it you will learn what the words 'spirituality' and 'faith' really mean, and you'll be thrilled by Kevin Codd's sharing of his adventures with you. When you finish reading it, you'll probably want to read it again. Immediately."" --Mitch Finley, author of The Seeker's Guide to Being Catholic and The Gospel Truth ""Kevin Codd has provided yet another moving testimony to a pilgrimage that has captured the imagination of fellow travelers on the road to Compostela. His latest book adds texture and tenderness to his earlier work, recounts personal setbacks and triumphs, and will inspire all who look to deepen the meaning and purpose of their lives. This is a must read for all who aspire to set out on the way, those who have already made the journey and those who are merely curious to know why so many have made this pilgrim's trek down the ages."" --Robert Mickens, La Croix International, English Editor Kevin A. Codd is a Roman Catholic priest presently serving as pastor of Sacred Heart Church in Spokane, Washington. From 2001 to 2007 he served as rector-president of The American College in Leuven, Belgium. While there, he was granted a doctorate by the Faculty of Theology of the KU Leuven. He is the author of To the Field of Stars: A Pilgrim's Journey to Santiago de Compostela. ...Show more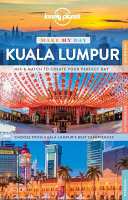 $24.99
AUD
Category: Travel Literature | Series: Travel Guide Ser.
Lonely Planet: The world's leading travel guide publisher Lonely Planet Make My Day Kuala Lumpur is a unique guide that allows you to effortlessly plan your perfect day. Flip through the sections and mix and match your itinerary for morning, afternoon and evening. Start the day at Merdeka Square, spend the afternoon roaming the Bird Park and visit the stunning Petronas Towers in the evening; all with your trusted travel companion. Planning your city adventure has never been so easy and fun. Inside Lonely Planet Make My Day Kuala Lumpur: Build your own day from more than 2000 itinerary combinations Insider tips get you to the heart of the city's must-see sights and experiences Maps and transport planner help you get your bearings and navigate between sights Restaurants and cafes close to your chosen destinations Full colour images of every sight and activity Essential need-to-know info about the city Free, convenient pull-out Kuala Lumpur map The Perfect Choice: Lonely Planet Make My Day Kuala Lumpur, a fun, interactive way to plan your perfect day. Looking for more extensive coverage? Check out Lonely Planet Malaysia, Singapore & Brunei guide for a comprehensive look at all the country has to offer; or try Pocket Kuala Lumpur, a handy-sized guide focused on the can't-miss sights for a quick trip. About Lonely Planet: Since 1973, Lonely Planet has become the world's leading travel media company with guidebooks to every destination, an award-winning website, mobile and digital travel products, and a dedicated traveller community. Lonely Planet covers must-see spots but also enables curious travellers to get off beaten paths to understand more of the culture of the places in which they find themselves. The world awaits! Lonely Planet guides have won the TripAdvisor Traveler's Choice Award in 2012, 2013, 2014, 2015, and 2016. 'Lonely Planet. It's on everyone's bookshelves; it's in every traveller's hands. It's on mobile phones. It's on the Internet. It's everywhere, and it's telling entire generations of people how to travel the world.' -- Fairfax Media 'Lonely Planet guides are, quite simply, like no other.' - New York Times ...Show more