Lawyer X
by Patrick Carlyon; Anthony Dowsley (As told to)
$34.99
AUD
Category: True Crime
nderbelly meets Molly's Game - the true crime investigation that rewrote the story of Melbourne's infamous gangland war and triggered a royal commission. Melbourne's gangland war was an era dominated by murders, stings, hits, drug busts, corruption and greed - inspiring bestselling books and even a pop ular TV series, Underbelly. It took the police a decade to curtail the violence and bring down criminal kingpins Carl Williams, Tony Mokbel and their accomplices. When the police finally closed the case file, just how they really won the war, with the help of an unlikely police informer, would become a closely guarded secret and its exposure, the biggest legal scandal of our time. Lawyer X is the scandalous, true story of how a promising defence barrister from a privileged background broke all the rules - becoming both police informer and her client's lover - sharing their secrets and shaping the gangland war that led to sensational arrests and convictions. The story of how Nicola Gobbo became Lawyer X, and why, is a compelling study in desperation and determination. Lawyer X is the definitive story of Melbourne's gangland wars and its most glamorous and compelling central character, based on the ground-breaking work of investigative journalists Anthony Dowsley and Patrick Carlyon, who broke the story for the Herald Sun in 2014, and their five-year struggle to reveal the truth about the identity of Lawyer X. ...Show more
$32.99
AUD
Category: True Crime
'An unforgettable, courageous and deeply tragic local story which manages to become a universal tale. No mean feat.' Gregory Day Seven shots ring out in the silence of Victoria's rolling Barrabool Hills. As the final recoil echoes through the paddocks, a revered sheep-breeding dynasty comes to a bloody and inglorious end.   No one could have anticipated the orgy of violence that wiped out three generations of the Wettenhall family, much less the lurid scandals about Darcy Wettenhall, the man behind the world famous Stanbury sheep stud, that would emerge from the aftermath.   Almost three decades later, the web of secrets and lies that led to this bizarre and seemingly motiveless murder spree are unravelled with the help of Bob Perry, Darcy Wettenhall's secret lover for a decade prior to his murder.   From the bucolic majesty, privilege and snobbery of the Western District's prized pastoral lands and dynasties to the bleak, loveless underworld of orphanages, rodeo stables and homeless shelters, The Devil's Grip is a courageous and thought-provoking meditation on the fragility of reputation, the folly of deception and the power of shame. Praise for The Devil's Grip 'A remarkable piece of work. It is a strange, unusual and beautiful book with an incredibly unique setting. I don't think I've read anything quite like it. It is compulsive reading. True crime. Memoir. History. How do you live a life honestly and with dignity? It's difficult to categorise because it traverses so many genres. But it WORKS.'  Matthew Condon, author of the Three Crooked Kings trilogy 'On its face this is the story of a family steeped in the pursuit of the perfect ram, but beneath the surface lies a riveting and ribald tale of lust, loss, manipulation, unbridled ambition and ultimately murder.'  Mark Tedeschi AM QC and author of Eugenia, Kidnapped and Murder at Myall Creek   'An unforgettable, courageous and deeply tragic local story which manages to become a universal tale'  Gregory Day, author of Archipelago of Souls and A Sand Archive   'It's got it all: sex, domestic violence, 'the land' - such an important concept resonating in the Australian mind - land-holders and property, privilege, prejudice, skulduggery and murder!'  David Bradford, author of The Gunners' Doctor and Tell Me I'm Okay ...Show more
$34.99
AUD
Category: True Crime
Paul Verhoeven's ex-cop dad, John, spent years embroiled in some of the seediest, scariest intrigue and escapades imaginable. One day John offered Paul the chance of a lifetime- he'd spill his guts on tape. What unfolded in Loose Units was a goldmine of true-crime stories, showcasing John's dramatic exp erience of policing in Sydney in the 1980s and brilliantly twisted sense of humour. But what happened next in John's career was twice as weird. Electric Blue spans the final years of John's stint in the New South Wales police force, when he took up an offer to move into the grimy, analytical world of forensics. Paul unpicks his father's most terrible cases. There was the case of a rapist hiding in the walls of shower block, a body that was quite literally cooked, and the bizarre copycat suicides. But what's it actually like to have a heroic ex-cop as a Dad? Paul and John delve into their unique father-son relationship and how they ended up so different to each other. They figure out how to deal with the choices they've made ... or wish they'd made. And Paul's mum, Christine, reveals what it was like to be a pioneering female cop in the eighties when misogyny was rife in the force. Thrilling, fascinating and unexpectedly laugh-out-loud funny, Electric Blue is another high-octane adventure in policing, integrity and learning what family is really all about. ...Show more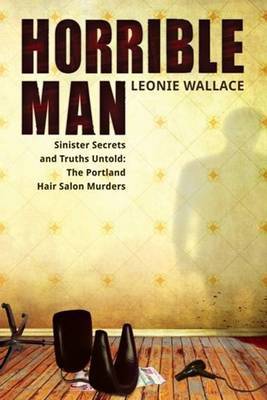 $29.95
AUD
Category: True Crime
It is one of Australia's worst unsolved crimes. On a Friday afternoon as the wind down to the weekend begins, two women are held hostage in a hairdressing salon. They scream and fight for their lives, but they face a killer's frenzied rage. Two unlikely victims and an unlikely crime scene at an unlikely time of day. No motive, no weapon found, no known offender; but, someone, somewhere, knows the truth. It is a long time to keep such a shocking secret - it has now been more than 20 years. Former journalist, Leonie Wallace, traces the lives of those closely connected to this crime including members of the victims' families, witnesses and suspects to present some important and surprising revelations. Also explored are the circumstances that impacted on the inability of police to solve this case. This is a disturbing account, however, it is not just a book about murder. Many more layers exist. It is also a story of great courage and love as those at its epicentre continue their quest for justice and closure. ...Show more
$34.99
AUD
Category: True Crime
This is the story of Christopher Wilder- the surf-loving son of a decorated naval war hero born in the suburbs of Sydney, who became the most wanted man in America - a psychopathic serial killer who slaughtered more than sixteen young women in the USA and is the prime suspect in the infamous Australian Wanda Beach murders. Wilder was handsome and charming, and time and time again he managed to convince beautiful young women that he was a fashion photographer looking to help them start a career in modelling. What followed were some of the most brutal, sadistic crimes the world has ever seen - as well as a years-long police operation, dogged by missed opportunities and bad decisions, to track the killer down. Featuring new evidence unearthed from case files and interviews with FBI agents, witnesses and survivors, some of whom have spoken for the first time since the horrendous crimes were committed, The Pretty Girl Killer takes us right into the mind and moment of one of Australia's most heinous exports. ...Show more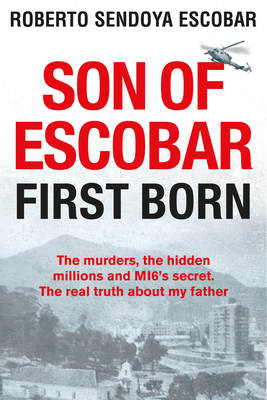 $29.99
AUD
Category: True Crime
Pablo Escobar was the most notorious drug lord the world has ever seen. He became one of the ten richest men on the planet and controlled 80 per cent of the global cocaine trade before he was shot dead in 1993. This is the long-awaited autobiography of his eldest son, Roberto Sendoya Escobar. His story opens with two helicopter gunships, filled with heavily armed Colombian Special forces personnel led by an MI6 agent, flying into a small village on the outskirts of Bogota in Colombia. The secret mission to recover a stolen cash hoard, culminates in a bloody shoot-out with a group of young Pablo Escobar's violent gangsters. Several of the men escape, including the young Escobar.As the dust settles in the house, only a little baby is left alive. His distressing cries can be heard as his young mother lies dead beside him. That baby is the author, Roberto Sendoya Escobar. In a bizarre twist of fate, the top MI6 agent who led the mission, takes pity on the child and, eventually, ends up adopting him.Over the years, during his rise to prominence as the most powerful drug lord the world has ever known, Pablo Escobar tries, repeatedly, to kidnap his son. Flanked by his trusty bodyguards, the child, unaware of his true identity, is allowed regular meetings with Escobar and it becomes apparent that the British government is working covertly with the gangster in an attempt to control the money laundering and drug trades.Life becomes so dangerous, however, that the author is packed off from the family mansion in Bogota to an English public school. Many years later in England, as Roberto's adopted father lies dying in hospital, he hands his son a coded piece of paper which, he says, reveals the secret hiding place of the 'Escobar Missing millions' the world has been searching for! ...Show more
$32.99
AUD
Category: True Crime
The shocking true story of a serial killer in 1930s Melbourne.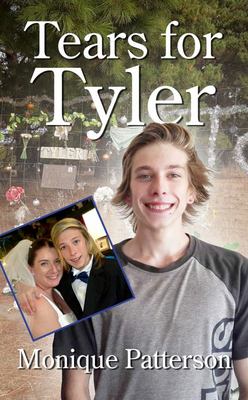 $20.00
AUD
Category: True Crime
Tyler Dean had the world at his feet in late 2017.   The 18-year-old had just signed the contract to begin his dream job as an apprentice panel beater in Geelong, Victoria. He had been working in Geelong and travelling home to Winchelsea each day via train.   On October 18, he planned to make the lo ng trip home, but his mother Jeynelle Dean-Hayes asked if he could stay in Geelong. She wanted him to help her and her husband Josh set up some scenes for a short film Josh was working on. Tyler said he was tired and would prefer to go home instead. When Jeynelle and Josh arrived home late that night, Tyler wasn't there.   Shortly after they arrived, there was a knock on the door. It was the kind every parent dreads-standing there were two police officers. That was the beginning of their nightmare. Tyler had been hit by a car and been left for dead. Their beautiful son's life had been cut short and the person responsible had kept driving.   The grief they felt has never eased and the roadblocks they have faced in their search for justice have simply added to it. Sadly, Tyler Dean is not the only person who has been let down by hit and run laws. This is what spurred Jeynelle and Josh to push for change in Australia. Today, they are advocates for changes in the laws against drivers who flee the scene of an accident. But more still needs to be done, because "car crime is a joke," according to Jeynelle. ...Show more
$34.99
AUD
Category: True Crime
Serial killings, child abductions, organised crime hits and domestic murders. This is the memoir of a homicide detective. Here I am: tall and broad, shaved head, had my nose broken three times fighting. Black suit, white shirt, the big city homicide detective. I've led investigations into serial killing s, child abductions, organised crime hits and domestic murders. But beneath the suit, I've got an Om symbol in the shape of a Buddha tattooed on my right bicep. It balances the tattoo on my left ribs: Better to die on your feet than live on your knees. That's how I choose to live my life.As a cop, I got paid to catch killers and I learned what doing it can cost you. It cost me marriages and friendships. It cost me my reputation. They tell you not to let a case get personal, but I think it has to. Each one has taken a piece out of me and added a piece, until there's only pieces. I catch killers - it's what I do. It's who I am.Gary Jubelin was one of Australia's most celebrated homicide detective, leading investigations into the disappearance of William Tyrrell, the serial killing of three Aboriginal children in Bowraville and the brutal gangland murder of Terry Falconer. During his 34-year career, former Detective Chief Inspector Jubelin also ran the crime scene following the Lindt Cafe siege, investigated the death of Caroline Byrne and recovered the body of Matthew Leveson. In 2020, Jubelin was found guilty of illicitly recording conversations during the Tyrrell investigation. This is his story. ...Show more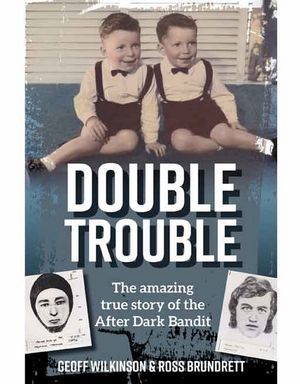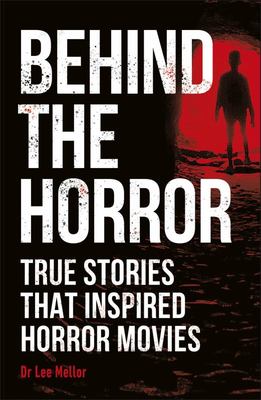 $19.99
AUD
Category: True Crime
Uncover the twisted tales that inspired the big screen's greatest screams. Which case of demonic possession inspired The Exorcist? What horrifying front-page story generated the idea for A Nightmare on Elm Street? Which film was based on the infamous skin-wearing murderer Ed Gein? Unearth the terrifying and true tales behind some of the scariest Horror movies to ever haunt our screens, including the Enfield poltergeist case that was retold in The Conjuring 2 and the serial killers who inspired Hannibal Lecter in The Silence of the Lambs. Behind the Horror dissects these and other bizarre tales to reveal haunting real-life stories of abduction, disappearance, murder, and exorcism. ...Show more
$32.99
AUD
Category: True Crime
The gripping and revealing inside story of Australia's most notorious armed robbers.